Lewis Del Mar "The Ceiling" Music Video by rubberband
Mixing long exposures on a vintage Bolex with motion control and in-camera projections, Smuggler directors Jason Sondock and Simon Davis (aka rubberband) pull off a technically ambitious lockdown video with a gritty/lo-fi feel for NYC duo Lewis Del Mar.
Co-director Jason Sondock: "The video was shot in a single take consisting of 14 hours, where the camera would record one four-second exposure every 10 seconds. We love shooting on film and the Bolex was the only cheap option we had available that also could do long single-frame exposures.
"We had to wake up every few hours as it ran overnight to change lighting and wind the Bolex by hand. We did two takes so we were up for 48 hours, moving from one window in my apartment (at sunset) to the other (at sunrise), traveling 43 feet in total.
"We used a tiny motion capture rig that could be shipped from LA to NYC and had to be able to be assembled by an idiot (me). The entire rig was built in my apartment by ourselves. The projections were done entirely in-camera.
"We dropped the film off at Met Post who shipped it to Maryland and then uploaded the footage via Dropbox. We never saw another human during the entire process, which was kinda nuts."
"The live-action footage was then animated over, using clear inkjet film and scanned in frame by frame.
"We proved that creativity is like gas: it expands to fit the container you are in. Further we like to think this video would've been an incredible piece of art even if it was made before quarantine."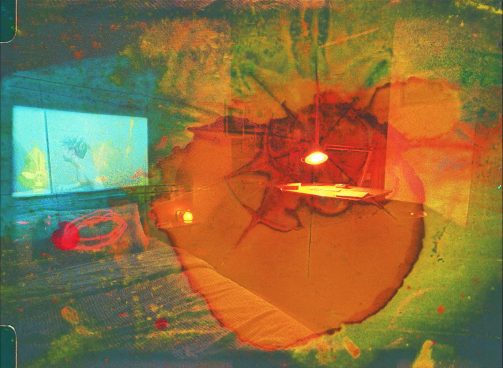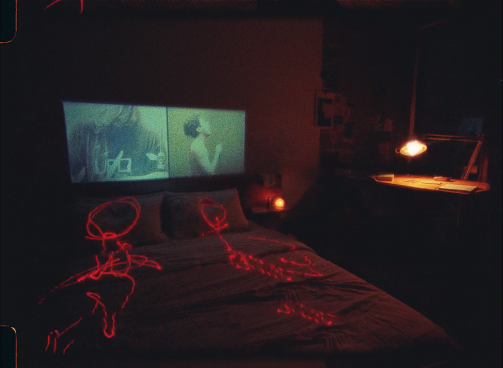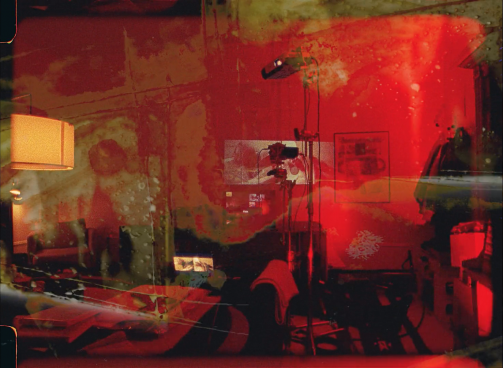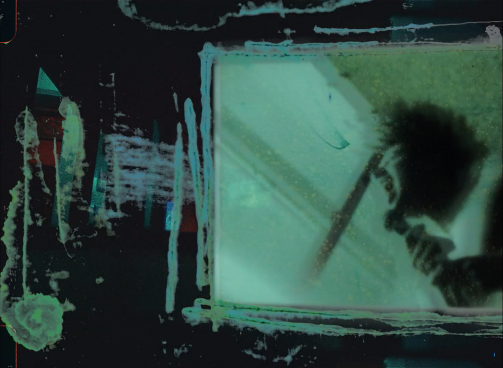 Label: Fader Music
Artist: Lewis Del Mar
Production: BWGTBLD
Head of music: Elizabeth Doonan
Director: rubberband
Producer: Luigi Rossi
DOP: Patrick Golan
1st AC/associate producer: Sarah Penson
Animation lead/AD: James Siewert
2nd unit DP: Kao Cheng Kai
Additional photography: Kate Koeller
VFX: Max Colt, the Frender
Color: Aubrey Woodiwisss
Post producers: Laurie Adrianopoli, Briana Brackett, Ale Amato