The Line: Ciclope Festival 2016 Opening Film
Writer/director Bjørn-Erik Aschim, his mates at London directing collective The Line, and prodco Friends Electric opened the 2016 Ciclope Festival in Berlin last week with this rich feast of environments and landscapes inspired by British Travel Posters of the 1930s.
"For this film, the focus wasn't in the details necessarily but the distribution of shapes, tones and colour. These were the elements that would tell the story, not the intricacy and detail of their surfaces. We opted for minimal shading throughout and relied on hard flat colours and sharp edges.
"It was an aesthetic choice but also a technical consideration as we had to limit the render times and use our resources as best we could. We discovered we could render the whole film through the Hardware render in Maya which meant that most shots could be iterated on and rendered out in a matter of minutes.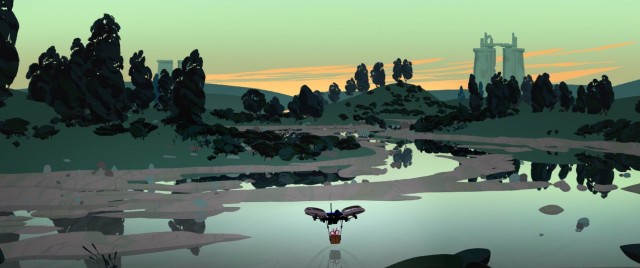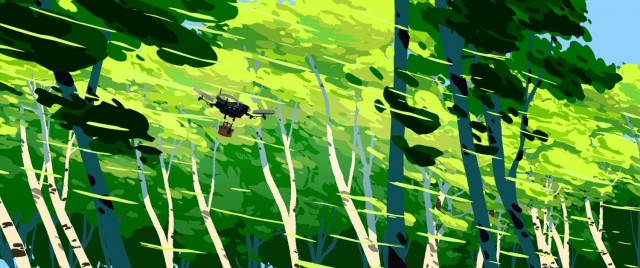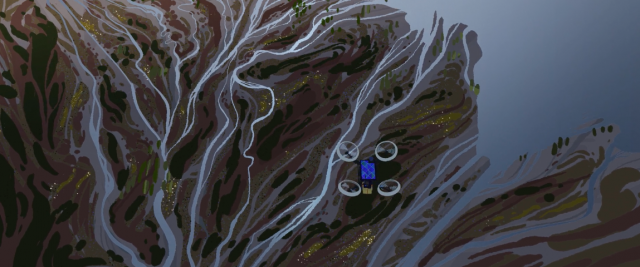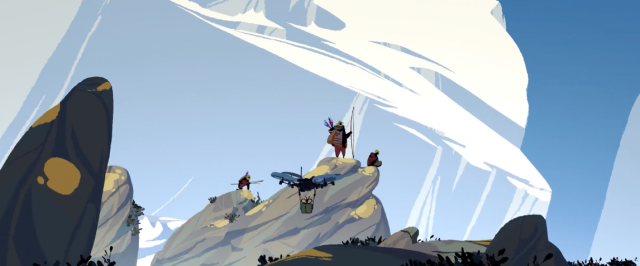 Production: Friends Electric
Written and Directed by Bjørn-Erik Aschim
Co Directed by Max Taylor
Produced by Dom Thomson-Talbot, Alex Webster, Orlaith Turner
Music and Sound Design by Liam Paton, Jade Pybus, Resonate Music
Designed by Bjørn-Erik Aschim, Marion Bordeyne, Thomas Flavelle
CG Lead Thomas Flavelle
CG Modeling Davide Pieropan, Bjørn-Erik Aschim, Max Taylor, Thomas Flavelle
2D Animation, Tim McCourt, Sam Taylor
Inbetweening & Cleanup Josep Bernaus, Amix FIlm Studio Ltd
3D Animation Ed Sherwood, Pierre Plouzeau, Paul Templeman
Compositing Sam Taylor, Max Taylor, Thomas Flavelle, Bjørn-Erik Aschim
Additional Music by Liam Byrne,Mara Carlyle, Cianán Curran
Additional Creative by, Paul Burker, Lydia Raghaven
Special Thanks Ciclope Festival, Francisco Condorelli, Lewis Crossfield, Nanou Blair Gould, Jenny Wells