Famous Lungs and the Real Cost of Teenage Smoking
Director Peter Sluszka and the Hornet team wrangle stop-motion celebrity lungs (including Terry Crews, Tony Hawk, and rapper/actress Sky Katz) into a weirdly engaging campaign to curb teen smoking for the FDA thru FCB New York.
Hornet: "In 2017, Peter Sluszka first introduced the world to 'Little Lungs in a Great Big World'. Created for the FDA Center for Tobacco Products, the films were designed to educate teens about the harmful effects of smoking in an off-kilter, non-pedantic way.
"They were an immediate hit, with some serious staying power. Today, the films continue to rack up millions of views on YouTube. And now Little Lungs — the anthropomorphic character that 'smoked as a teen and never grew to normal size' — is back!
"This time, he's joined by a star-studded cast of celebrities. In each spot, these celebs try to help Little Lungs do what they do—from action stunts to singing and performing — and each time, because of his stunted lungs, he falls short in some cheerfully grotesque way.







Watch the making-of video:



Peter Sluszka: "Stop motion was chosen because there's a real visceral quality about the harm that can be done. A physical object being impacted by its environment really shows that those actions have consequences. It strikes the right formula between humorous and gruesome for a notoriously fickle age group."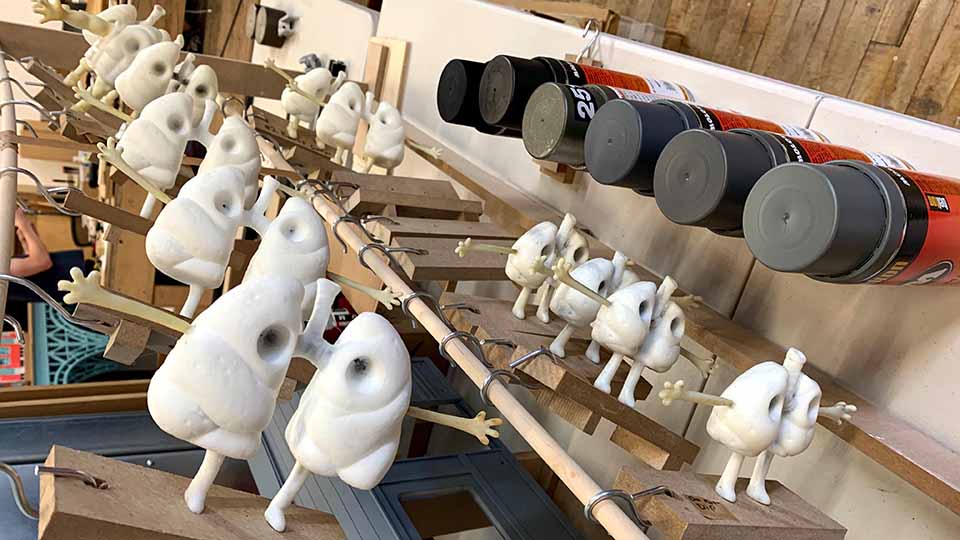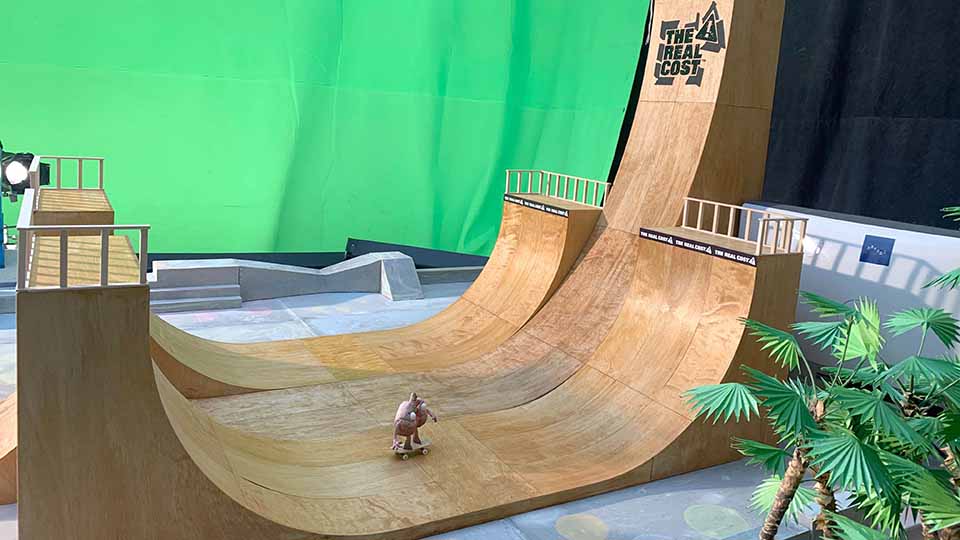 Client: FDA
Agency: FCB New York
President: Emma Armstrong
EVP, Co-Chief Creative Officer: Gabriel Schmitt, Michael Aimette
EVP, Executive Creative Director: Gary Resch
Associate Creative Director James Meiser, Tara Dobson
EVP, Director of Integrated Production: Adam Isidore
Integrated Producer: Kate Fixter
Production: Hornet
Director: Peter Sluzska
Executive Producer: Hana Shimizu
Development Producer Kristin Labriola
Producer: Marty Geren
Editor: Anita Chao
Storyboard Artists: Sean Lattrell, David Zung
Character Designer: Cat Rao
Environment Designer: Stevie Lewis, Olga Sokal, Drew Hartel
Matte Painter: Stevie Lewis
Lead Compositor/VFX Supervisor: John Harrison
Compositor: Peter Fink, Ted Wiggin
Line Producer: Joel Kretschman
Director of Photography: Ivan Abel
Motion Control Operator: Richard Coppola
Gaffer: Michael Yetter
BB Electric: Chris Clarke
Key Grip: Balz Beillmann, Kevin Bacon
BB Grip: Kevin Bacon, Lyon Taylor, Jake Kump
Animator: Matt Somma, Maxwell Sorensen, Matt Christensen, Mikail Ekiz
Art Director: Tim McDonald
Fabricator: Peter Erickson, David Assel, Maxwell Sorensen, Mikail Ekiz, Ilya Smelanksy, Camille Labarre, Michael Lawrence, Ben Kress, Samantha Smith, Laura Noveck, Kerry Coutu, Matt Scharenbroich, Melissa Chow
Color: Honest Labor
Colorist: Shawn King
Sound design: Honeymix LLC
Mixer: Eric Thompson
Original Music: Walker
Music Supervisor: Julianne Wilson
Executive Producer: Abbey Hendrix
Engineer: Christopher Keyes