The Mystical Journey of Jimmy Page's '59 Telecaster
To help celebrate Led Zeppelin's 50th-anniversary, Nexus directing partners Smith & Foulkes take us on a magical mystery tour of the late 60's to reveal the intimate relationship between Jimmy Page and his Fender Telecaster.
Smith and Foulkes: "It goes without saying that everybody loves a dragon. And we made full use out of that! But it was much trickier to visually illustrate the mirror guitar which was more about the optical sensation of prismatic light patterns.
"So we hit upon this idea of how images are bent and twisted in a Hall of Mirrors, which seemed to fit the idea of new sounds being distorted as Jimmy experimented with the Telecaster."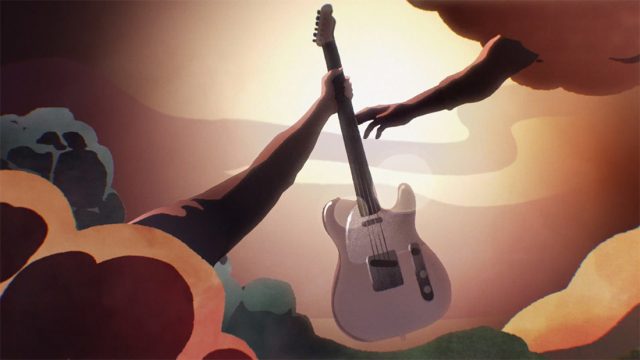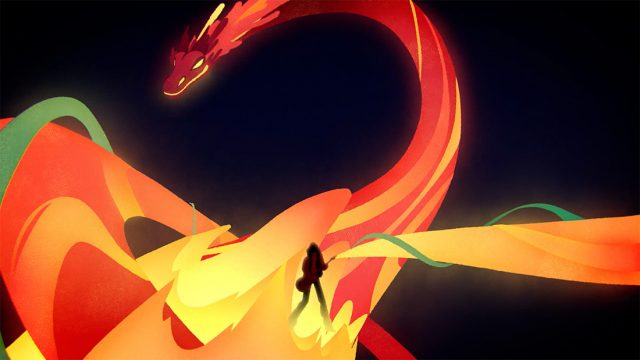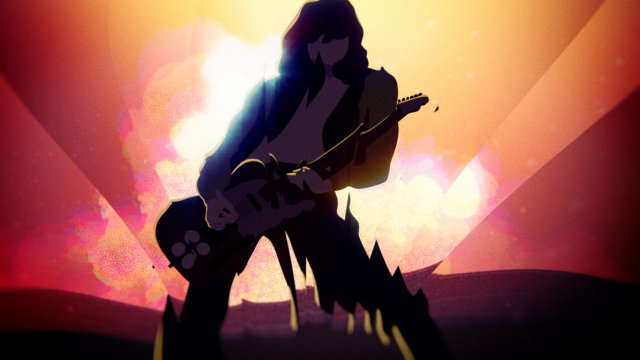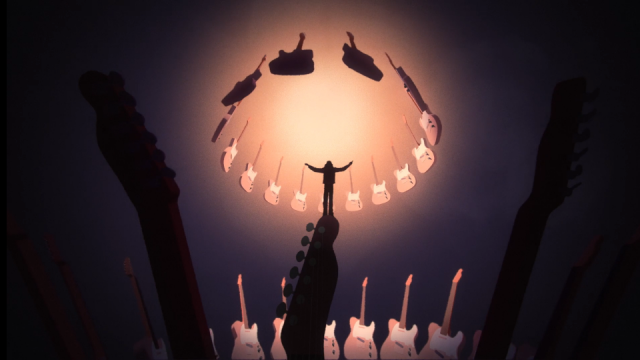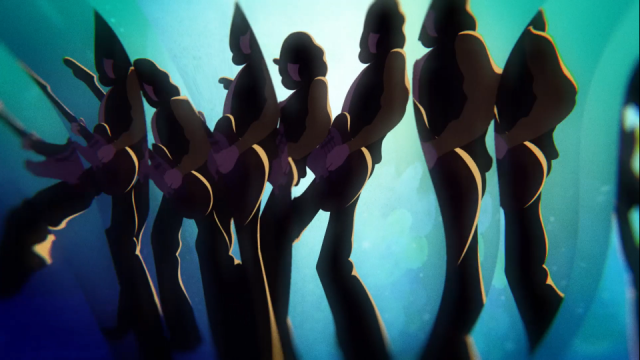 Client: Fender Musical Instruments Corporation
Production: Nexus Studios
Directors: Smith & Foulkes
Producer: Tracey Cooper
Executive Producers: Chris O'Reilly, Charlotte Bavasso
Production Manager: Rebecca Archer
Previs and Project Supervisor: Michal Firkowski
Art Director: Melanie Climent
Lead Animator: Bishoy Gendi
2D Animators: Marlène Beaube, Giacomo Autili, Hozen Britto, Peter Lowey, Arina Shabanova
Lead Compositor: Jesse Richards
Compositing: Chris Gavin, Victoria Jardine, Dave Hunt
3D Generalist: Sébastien De Oliveira Bispo, Pierre Clenet
Editor: Dave Slade
Audio Post: Factory, London.
Sound Design and Mix: Josh Campbell, Anthony Moore
Producer: Lou Allen
Story/narrator: Jimmy Page
Music: "Dazed and Confused" by Jimmy Page performed by The Yardbirds
Special Thanks: Mike Bayer, Evan Jones, Justin Norvell, Michael Thomas, Ashley Stagg, Danielle Koehler, Jill Burgeson, Natalie Wright