Partnership to End Addiction "Start with Connection" by Bonfire
NYC animation/VFX studio Bonfire and agency DiMassimo Goldstein craft striking metaphors to deliver a solid emotional punch in this PSA for US non-profit Partnership to End Addiction powered by music from The Lumineers.
Bonfire CD Aron Baxter: "We wanted people to be able to see themselves in the spot, and animation gave us that ambiguity. The spots also had an element of surrealism to them, which illustrates the pain and anguish of alcohol and drug addiction, which also lent itself well to animation.
"I was talking about this with my teenage daughter, and in her room, there's a tailor's mannequin. And I looked at it and thought, 'we want to get the feeling of home in this spot.' And that's what the creative choice reflects.
"While the Partnership wanted something emotional and powerful, it was important that the tone remained hopeful since the message is aimed at the loved ones of addicts, who have to deal with how addiction affects the family. We wanted the family to serve as both a resource and a source of strength."
"The initial development of the look was created in CG using the Unreal Engine, and the characters in the finished piece all have a hand-made look, as do the environments – and this was by design."
Bonfire partnered with Juice Studios in Warsaw on the animation, with Bonfire focused on character design and development, narrative, and the edit.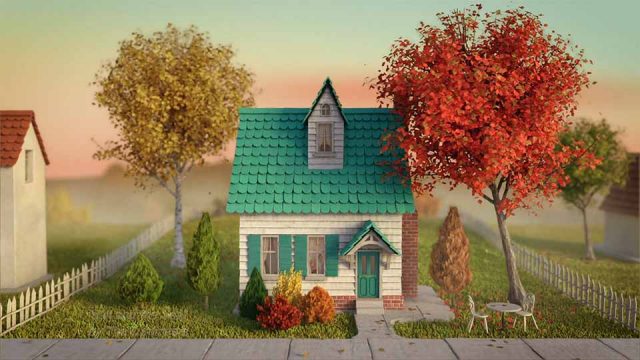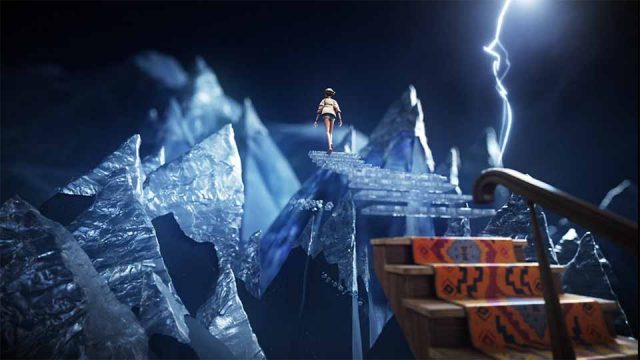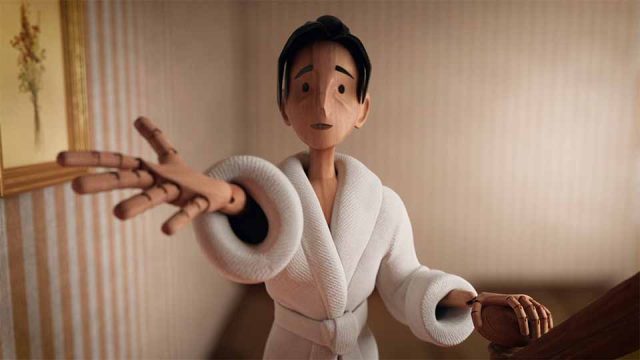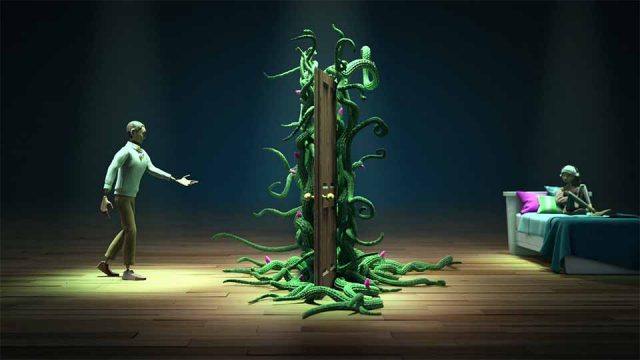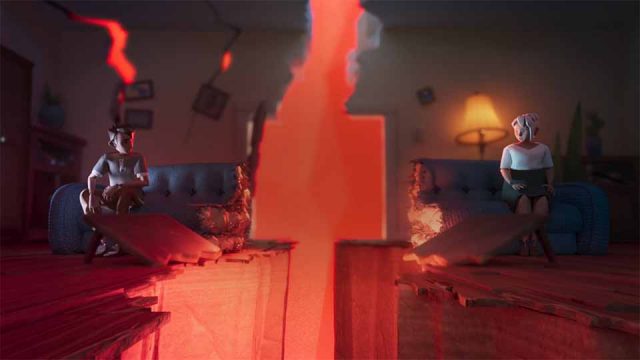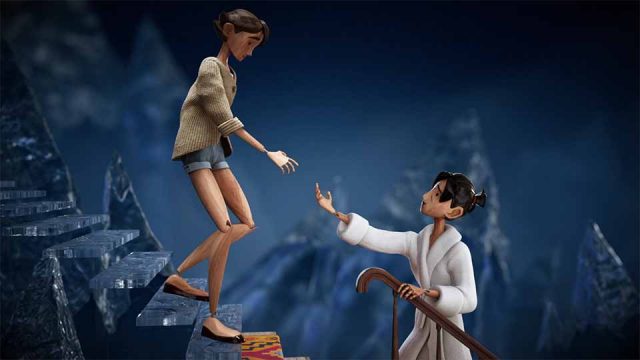 Client: Partnership to End Addiction
CMO: Emily Moyer,
Agency: DiMassimo Goldstein
ECD: Paul Fix
CD: Chris Martin
Head of Design/CD: Claudia Mark
ACD: Trevor Hickey, Katie Renfroe
Associate Design Director: Matt Peters
Senior Designer: Jo Rooney
Art Director: Ernest Chan
Director of Integrated Production: Karen Tomlin
Studio Director: Quentin Webb
Production: Bonfire
Creative Director: Aron Baxter
Co-Creative Director: Brendan O'Neil
Managing Director: Jason Mayo
Senior Producer: Tierney Farrell
CG Partner: Juice
Art Director: Hanna Czyżewska
Supervisor: Jakub Wrzalik
Producer: Olga Rabiecka
Music Supervision/Sound Design: JSM MUSIC
CCO/CEO: Joel Simon
VP/Executive Producer: Jeff Fiorello
Sound Design: Nathan Kil
Audio Post: Gramercy Post –
Studio Manager: James Spano
Mixer: Siara Spreen
Music: The Lumineers "Salt And The Sea"