Psyop Short Film "Sisters"
David Chontos, a director and the head of CG at PSYOP LA, describes his latest short film as "part exercise of passion and part love letter – 'Sisters' is a fragment of some lost, tragic opera."
David Chantos: "Trapped in the ruins of their former glory, a pair of performers bound together and abandoned by time rise up to sing once more.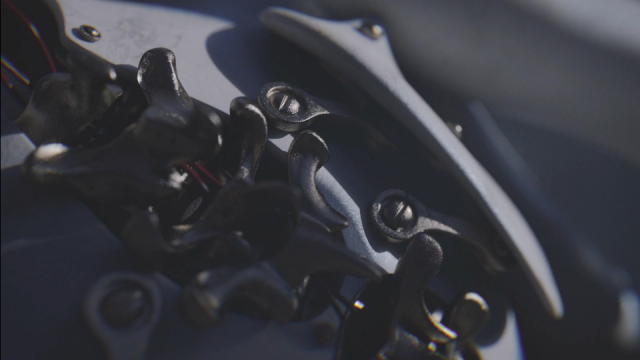 "Conjured up by the song to which it's set, the film represents a sincere vision of inspiration derived from the music of Karin Dreijer Andersson (Fever Ray). It is the confluence of a variety of abstract concepts, from the fragility of modern technology, to the cruelty of the passage of time.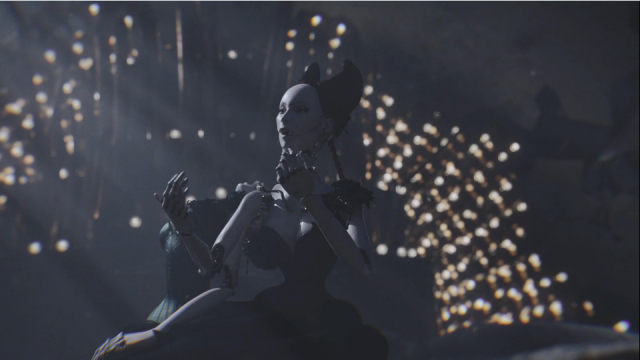 "The movement of the characters references legendary contemporary choreographer, Martha Graham; transposing an exercise in human restraint and lamentation onto mechanical beings.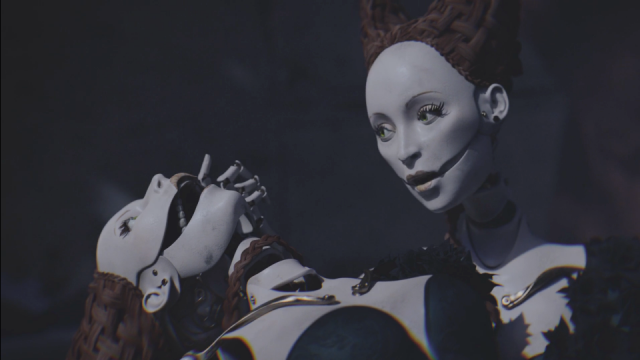 "The film was started out of a need to create something that more accurately described my capabilities than my commercial work did. It became a passionate distraction, not just for myself, but for fellow artists at Psyop in between productions and looking for something different to work on.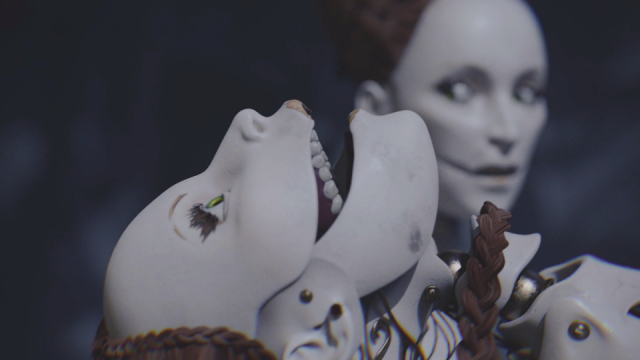 "I created all the design myself and with my background as a CG lead, I created all the look development and then partnered with other Psyop artists to complete the film. The result was a great collaborative and learning experience.
"Since its release, Sisters has appeared in dozens of film festivals across the globe, and has won several awards."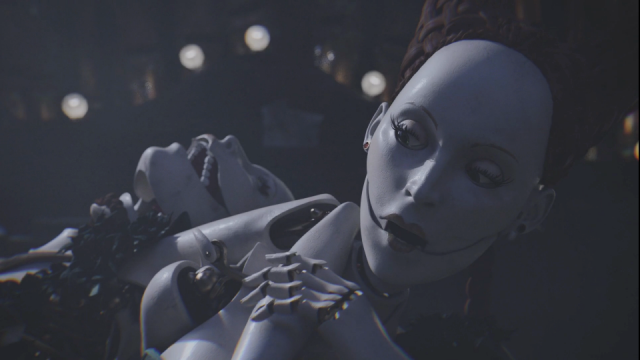 Written, designed and directed by DAVID CHONTOS
produced at PSYOP
executive producer AMANDA MILLER
producers SHANNON ALEXANDER, SANAZ SATTARI
pre-visualization BRI MEYER, CHRIS MEEK, SASHDY ARVELO
choreography, MATTHEW NEFF
animation TIMOTHY KALLOK, CHRIS MEEK, JOHN FIELDING, CHRIS BARSAMIAN
rigging, SEBASTIAN GARCIA, SEAN KEALEY
model + texture YUO TENGARA, LARISSA DOCOLAS, KEVIN MANNING, JONATHAN IWATA, HAO CUI, DAVID CHONTOS
lighting, DAVID CHONTOS, STEPHEN DELALLA, CHRIS SAGE
fx KELLY SHAY, KIEL GNEBBA, RYAN HURD, BRIAN ALVAREZ, CHRIS HEMPEL
color + compositing DAVID CHONTOS
thank you NEYSA HORSBURGH, BRITTANY JONES, MARTY BALES, JAMES ARMSTRONG, BUZZY COHEN, CAROL DUNN, SQUEAK E CLEAN PRODUCTIONS
composition IF I HAD A HEART
writer KARIN DRIEJER ANDERSSON
courtesy of MUTE
with arrangement by BANK ROBBER MUSIC
used by permission of Sony/ATV Music Publishing LLC
All rights reserved.