Tendril and Worship: Warehouses of the Future (and Making-of)
Toronto motion houses Tendril and Worship whisk you into the future of robotic warehouse automation with this intense, scifi-flavored brand film for Norwegian tech company AutoStore.
Tendril: "We were approached directly with the task of conceiving and creating a film that captured the essence of the brand and its unique cubic approach to storage.
"By truly immersing ourselves in the technology – speaking directly with the lead engineers at Autostore – we effectively distilled this sophisticated technology system into a clear message that would trigger the imagination of all viewers.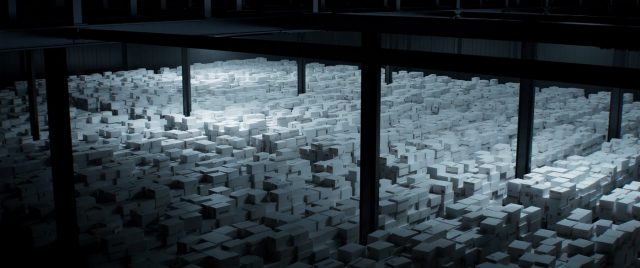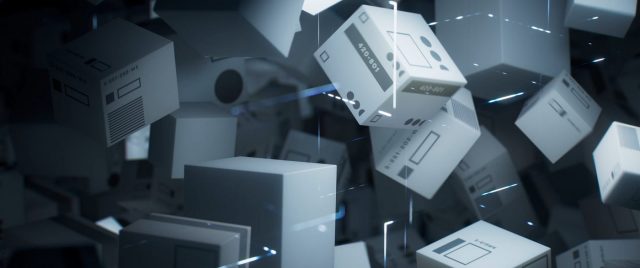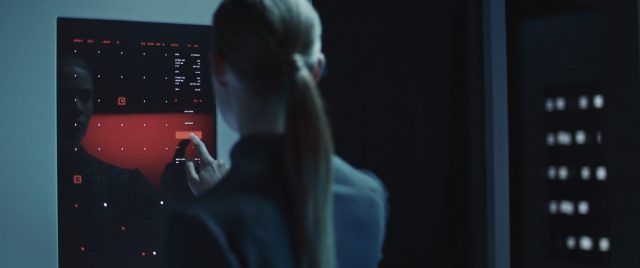 "To capture the beauty and elegance of this robotic choreography, we sought inspiration in sorting and pathfinding algorithms, procedural grids, and spatial subdivision techniques. Our intent was to develop a unique visual language for AutoStore that would convey efficiency and mastery of space and organization.
"A key element of the visual language we wanted to create for AutoStore was to depict graphically that the system is incredibly fast and efficient at sorting, retrieving and processing through complex data.
"Using boxes, dots and grids as our basic graphic units, we explored ways to communicate the sorting algorithms the robots use to retrieve products within a bin anywhere on the grid. Space opened, transformed, subdivided and expanded."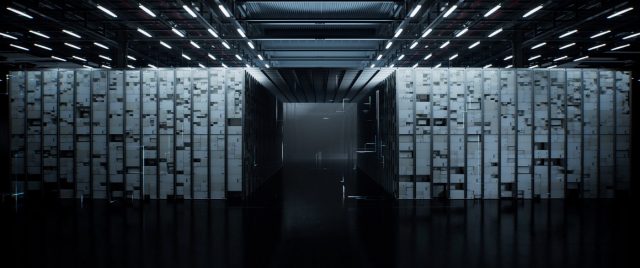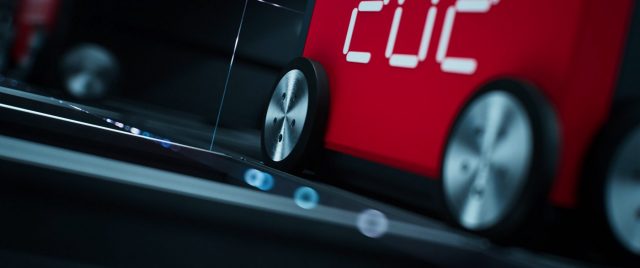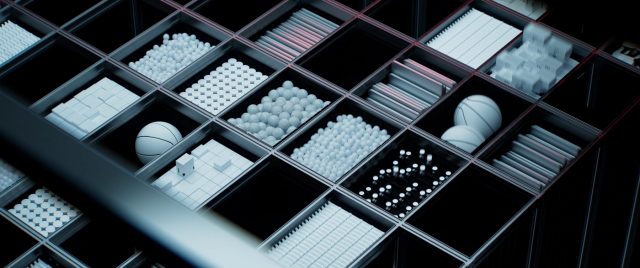 Client: AutoStore
Marketing Director: Magne Hatteland
Production Company: Tendril
Co-Directors: Chris Bahry, Nicolas Girard, Rafael Ruiz
Executive Producer: Kate Bate
Producer: Leah Wesolowski
Project Manager: Craig Watson
Art Director: Olga Abramowicz
Coordinator: Brittany Sheahan
DOP: Jeremy Benning
Set Design: Nicolas Girard
Editor: Alison Gordon
Assistant Editor: Scott Edwards, Oliver Whitfield-Smith
Storyboards: Gabe Sapienza
Concept Art and Lookdev: Chris Bjerre, Vladislav Solovjov, Evaldas Cesnavicius, Toros Kose, Chris Bahry
Head of 3D: Ben Pilgrim
TD Support: Martin Gunnarsson
3D Modeling: Ben Pilgrim, Christian Hecht, Tyrel Scott, Runbo Chen, Marek Denko
3D Animation: Nejc Polovsak, Matt Frodsham, Matias Hansen, Will Sharkey, Martin Gunnarsson, Vlad Solovjov
Look-Dev/Lighting and Render: Nejc Polovsak, Matt Frodsham, Alexandre Veaux, Brad Husband, Vlad Solovjov, Marcelo Souza
Compositing and Color: Alexandre Veaux, Brad Husband, Chris Bahry
Worship Co-Directors: Nicolas Girard, Rafael Ruiz
Producer: Greg Benedetto
Writer: Caroline Leung
Mood Edit: Nicolas Girard
Concept Art and Lookdev: Nicolas Girard, Rafael Ruiz
3D Animation: Alex Gee, Nicolas Girard
2D Animation: Alex Gee, Rafael Ruiz, Nicolas Girard
Sound Design/Music: CypherAudio
VO: Matt Ellis