Sculpting an "Anthem" for the US Marine Corps
Executive Creative Director Ben Smith and The Mill crew take the CG tableau technique to a new level in this spot for the United States Marine Corps, cramming pivotal historical battles with grit and painstaking detail.
Ben Smith: "We spent a lot of time researching genuine, specific moments from history that personified Marine Corps values of honor, courage, and commitment. We strived to faithfully recreate the craft and material finishes of bronze sculpture work, and used lighting and cinematography to underpin the sense of realism. We're all incredibly proud of the final film."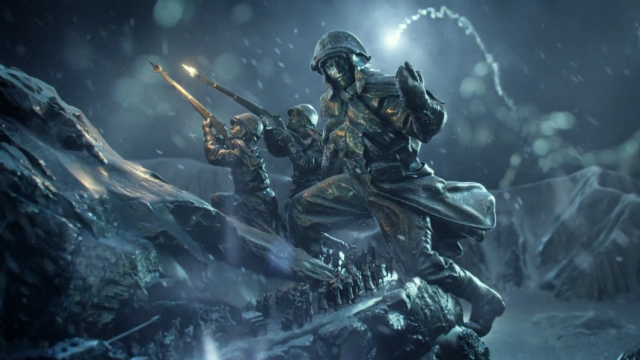 "The CG team approached the workflow a little differently on this spot, fusing the models together during the final stages of sculpting and adding in fine detail to add to the cast bronze aesthetic. This altered the asset count per scene, meaning the team had to retain flexibility with how each model was piped into lighting.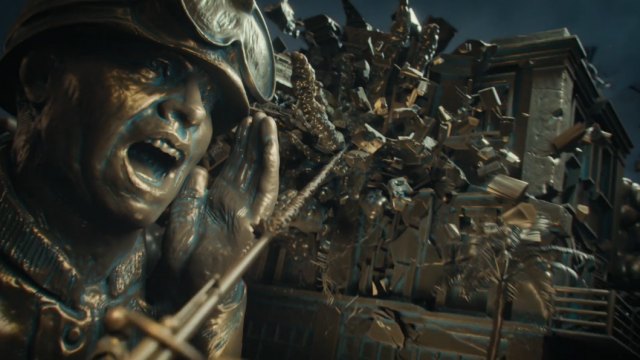 "Each model was exported as a high-resolution mesh from Z-Brush and loaded into the lighting scenes using The Mill's procedural system in Maya.
"In addition, a procedural approach was taken when shading and texturing the models, due to the sheer quantity of sculpting."
"Depth-of-field for each shot was rendered in camera due to the cinematic camera movement through the bronze tableau, which prevented layers from being split and focus tweaked in the compositing stage."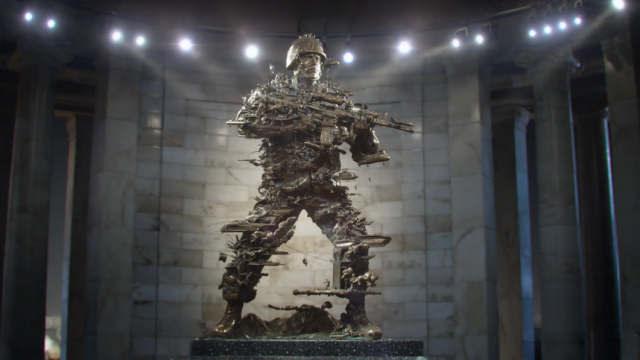 Agency: JWT Atlanta
Producer: Brad Powell
Creative Director: Tom Wilson
Creative: Brian Steele
Production: Mill +
Director: Ben Smith
Executive Producer: Chris Kiser
Senior Producer: Nick Strange Thye
Research & Story Development: Tom Basis, Tyler Richardson, Eve Grissinger
VFX & Design: The Mill
Executive Producer: Chris Kiser
Senior Producer: Nick Strange Thye
Creative Director: Ben Smith
2D Lead Artist: Kyle Cody
3D Lead Artists: Tom Bardwell, Olivier Varteressian, David Fleet
2D Artists: Molly Intersimone, Dae Yoon Kang
3D Artists: Arman Matin, Paul Liaw, Ivan Joy, Nick Couret, Ylli Orana, Yong, Chan Kim, Jimmy San, Jackie Liao, Adam Dewhirst, Zed Bennett, Will Atkin, Alex Allain, Aton Lerin, Rachel Start, Navdeep Singh, Mike Garcia, Juan Carlos Barquet, Anna Cardillo, Justin Miller, Christina Ku, Jonathan McCoy, Incheol Jeong,
Concept Art: Anthony Dodero, Ian Bradley
Production Coordinators: Elena Orlova, Michael Brown
Animation Lead / 3D layout: Josh Frankel
Storyboard Artist: Mark Yates
Editorial: The Mill
Editors: Ryan McKenna, Alex Trierweiler