Sehsucht and Stinkfilm: Audi "The Comeback"
Self-driving cars garner a lot of press lately but "The Comeback" – from Stink director Stephan Wever and starring a limb-challenged CG T-Rex from Sehsucht – announcing Audi's new piloted driving system, maybe the first ad for the genre that deserves media space itself.
Florian Zachau, Head of VFX at Sehsucht in Hamburg: "The biggest challenge was to make the dinosaur look depressed. A T-Rex is a rather stiff character and there is not a lot of variety of expression and gestures the animators could use in order to bring out the sadness.
"The interview-scene in particular was not easy. There is a very thin line between making it look natural rather than awkward."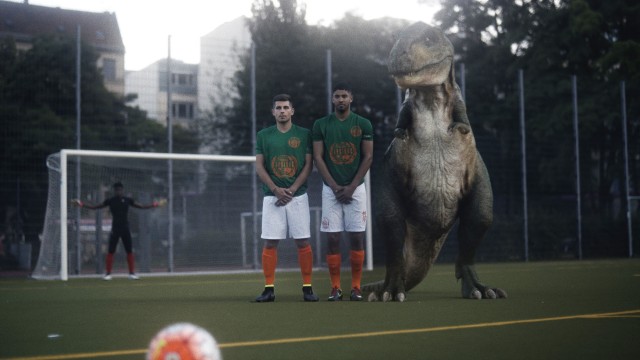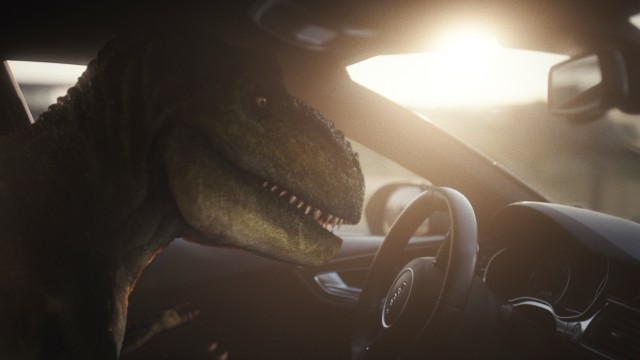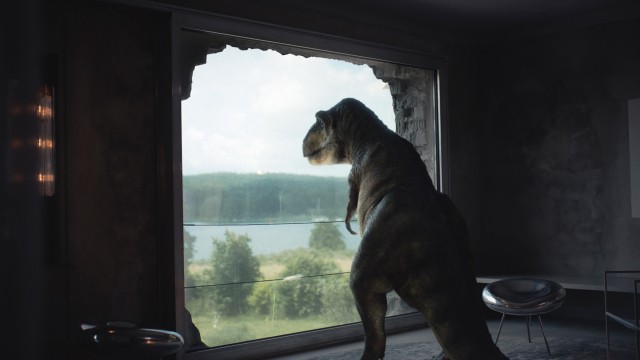 Client: Audi AG
Agency: Razorfish
PRODUCTION: Stink
Executive Producer: Martina Lülsdorf, Julian Holland
Producer: Isabel Kast
Director: Stephan Wever
DOP: Cezary Zacharewicz
Concept/design: Sehsucht, Stink
VFX & POSTPRODUCTION: Sehsucht Hamburg
3D: Daniel Jahnel, Timo von Wittken, Ulf Gieseler, Jannes Kreyenberg, Jakob Schulze-Rohr
Rigging: Martin Chatterchee
Compositing: Florian Zachau, Jona Maluk
Sehsucht Producer: Jan Tiller, Stephan Reinsch, Felix Niehoff
COLOR GRADING: Electric Theatre
Music composer: Meik de Swaan
SOUND FX & MIX: Hesse Studios Berlin
Mixing-Engineer: Lukas Walter