Skateboarding Spider Tears Up Bathroom
London animator Russ Etheridge turns his bathroom into an arachnid skatepark in this fun new studio film from Animade called "Bathroom Boarder."
"Animating characters within live action footage was a new challenge for us to try. It all came about when our 3D animation specialist Russ Etheridge noticed that his bathroom sink was a perfect half-pipe shape, and began to wonder how a tiny skater might interact with it.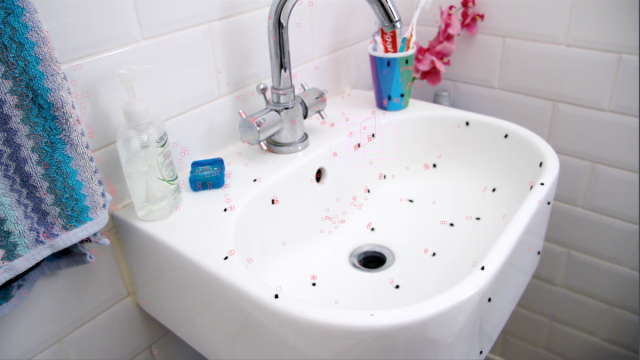 "Russ began by filming the bathroom, onto which he had physically placed a plethora of stickers to enable the tracking software to pick up important marking information.
"Russ filmed the scene slowly so that he could re-time the footage to match the animation. As the video was being shot first, Russ also had to conceive the spider's actions in advance. Once recorded, the film was composited and the tracking markers painted out.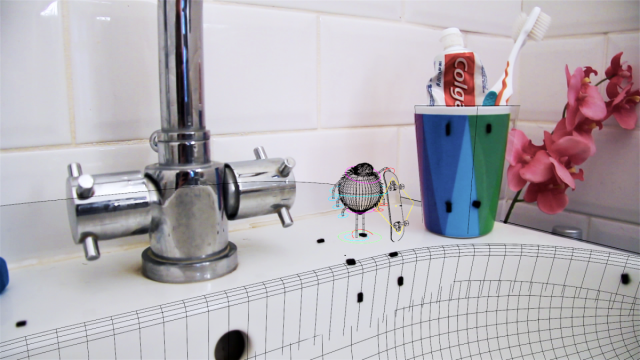 "A high dynamic range (HDR), 360-degree environment shot of the bathroom was taken to gather the best light information for the animation. This technique allowed Russ to create accurately angled reflections from the light sources – even in the spider's little eyes."
Production: Animade
Director/animator: Russ Etheridge