The Surreal Side of Nat Geo's "Brain Games"
National Geographic Channel's Emmy-nominated series Brain Games punches out of the broadcast clutter with this whimsical and intensely detailed CG promo from the master of such things, Roof director Vinicius Costa.
Vinicius Costa in New York: "Nat Geo came to us looking for surrealism, a design that would be smart and different, the show has a very interesting creative side, and the video had to address the same level of excitement and whimsicality.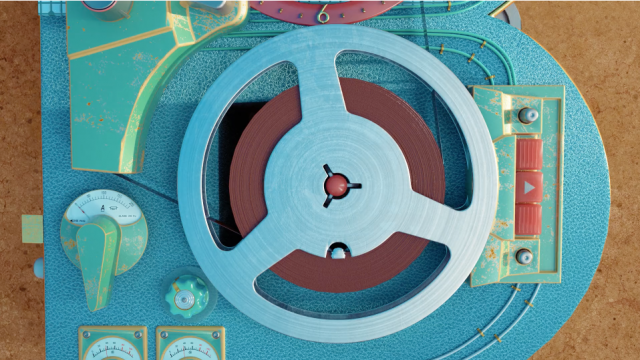 "Time was the challenge, from the day the project got awarded to the final delivery I had just under four weeks. During the pitch I did the final Logo design, and that allowed me to move very fast in production because from the logo, I went back and re-did every single letter adding way more resolution and detail to work as a close up moment in the film.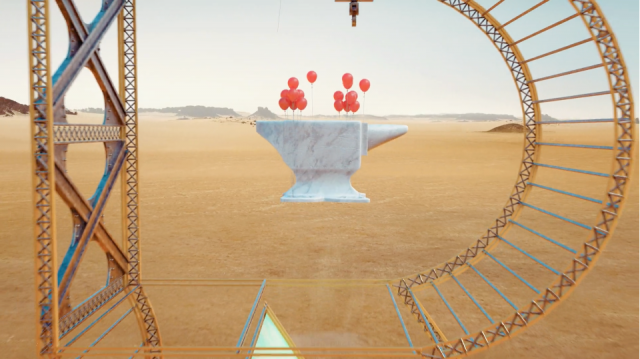 "I designed everything straight in 3D, I created a story that would engage momentum and create build up, the story spins around the little surreal sets that reveals later the brain games logo. I wanted the camera to be smooth and as simple as possible to balance with the amount of details and colors in the logo.
"I believe the details will allow the viewer to watch the video multiple times and still discover something new, and that is what I wanted."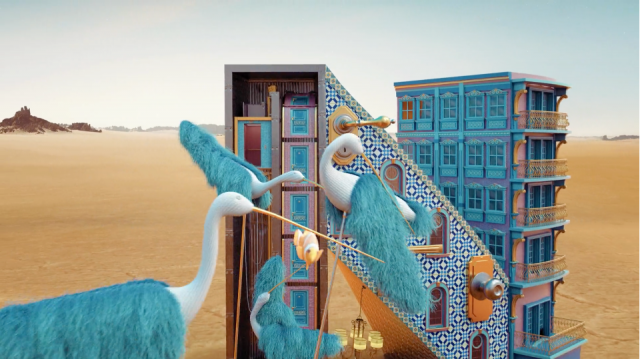 Client: National Geographic Channel
SVP/Group Creative Directior: Andy Baker
Creative Director of Design: Brian Everett
Creative Director/Copy Writer: Tyler Korba
Production: Roof Studio
Director: Vinicius Costa
Executive Producer: Crystal Campbell
Producer: Ryan Mack
Design: Vinicius Costa and Eric Pautz
Modeling: Vinicius Costa
Animation: Lucus Ribiero Fernandes
Lighting/Texture/Render: Vinicius Costa and Shane O'Hara
Composite: Manu Gaulot and Shane O'Hara
Sound: Echolab