"The Morning Show" Titles by Angus Wall and Hazel Baird
LA's Elastic studio continues their recent winning streak in the title design major leagues with a fresh direction to open "The Morning Show", the flagship production on Apple's new TV+ streaming service.
From Elastic: "The Morning Show was influenced by the #Metoo movement and that Alex's character, portrayed by Jennifer Aniston, was going to buck the system and start to control things the way she wanted to.
"So the sequence was about going against the grain. But we also needed to show different stumbling blocks that get in the way professionally and personally, especially if you're female.
"The core idea centers around spheres and chaos. Obviously there are influences like Paul Rand and Saul Bass but we worked hard to create something a little unique.
"The first creative challenge was what the spheres would be doing, they represent people but doing what? What obstacles do they face?
"Once we created the designs and scenarios the next creative challenge was actually animating and using transitions to put everything together. Were we going to follow one sphere or follow several? These decisions at times came a lot later but we worked them out with diligence."
"The result is a sequence that was very graphical, clean, fun and a bit different from our usual work."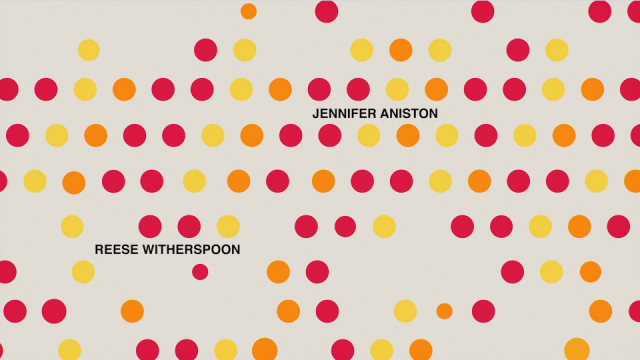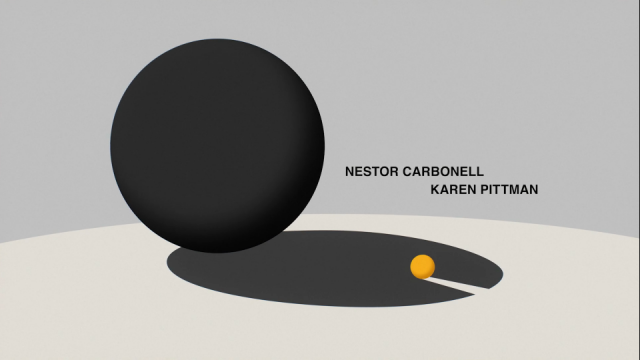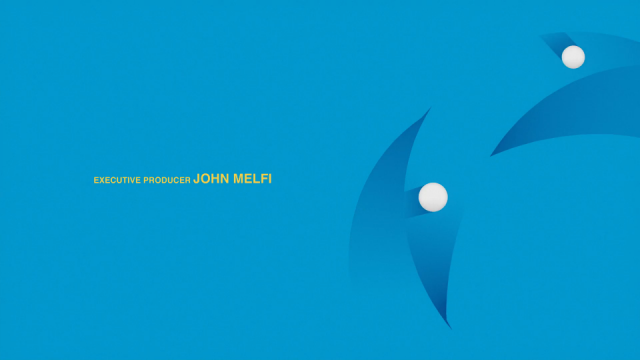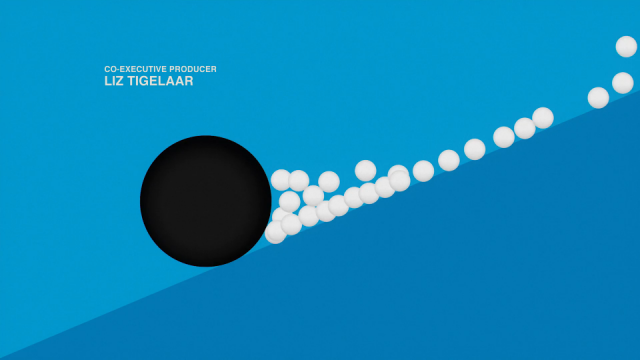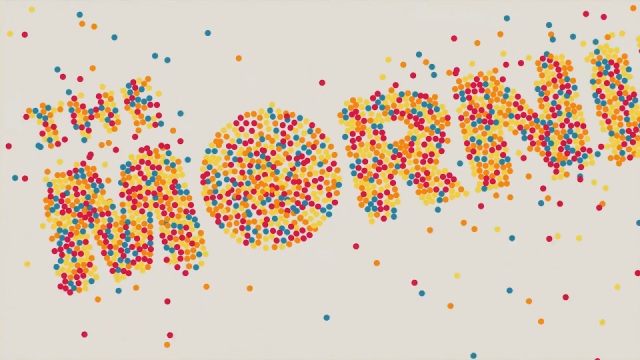 Client: Apple TV+
Design Studio: Elastic
Creative Director: Angus Wall
Design Director: Hazel Baird
Design: Emanuele Marani
Lead Animators: EJ Kang and Emanuele Marani
Animators: Peter Murphy, Erik Righetti, Kenneth Robin, Lucy Kim
Editors: Doron Dor, Shawn Fedurchuk
Producers: Michael Ross, Paul Makowski
Executive Producer: Luke Colson
Head of Production: Kate Berry
Managing Director: Jennifer Sofio Hall