"The Woven Exhibitionist" by Peter Tomaszewicz
London 3D artist and motion designer Peter Tomaszewicz follows up his striking 2018 film "Silent Aesthetics" with a more vibrant collaboration called "The Woven Exhibitionist" with designer Martina Spetlova at sustainable fashion brand MWoven.
Peter Tomaszewicz: "The film explores the possibilities of hyperreal surrealism, focusing on colorful outbursts of shapes and spaces through the magical weaving surfaces and their surroundings.
"Rolling inspiration from installation artists whose work is based on minimal brutal sets, the film explores the MWoven's artful signature woven techniques that offer a moderate ASMR sensation.
"The project includes reflections of the unseen, inflatable articles, liquid forms and unexpected movements that would transition the viewer with the guidance of the vigorous sound to the routes of "The Tree Of Woven", an archetype of a paradise in which these objects represent the pinnacle of innovation and ultimate desire."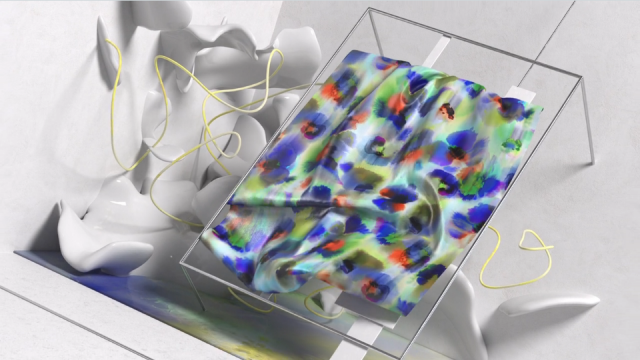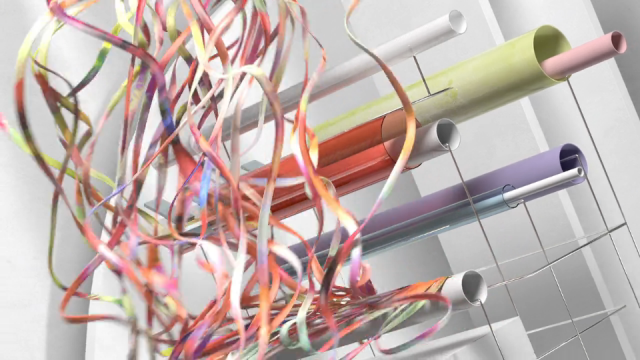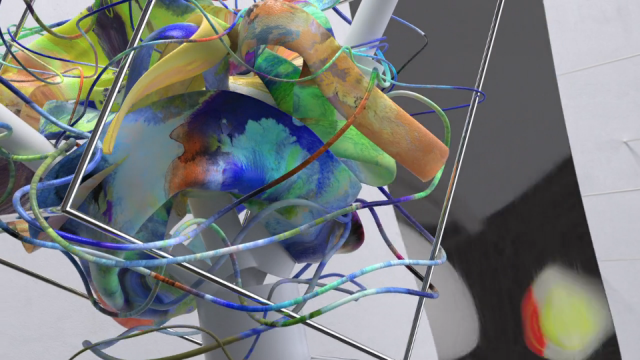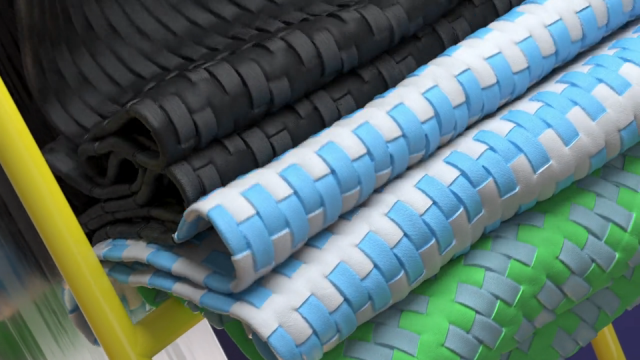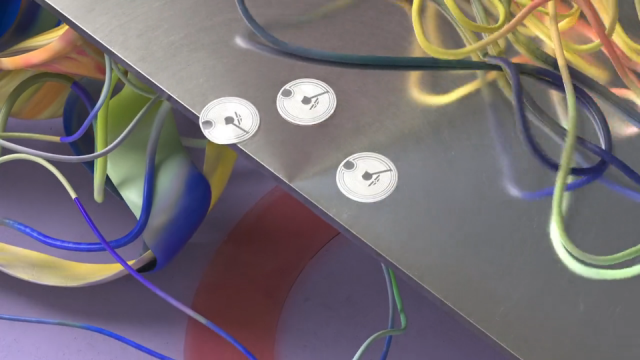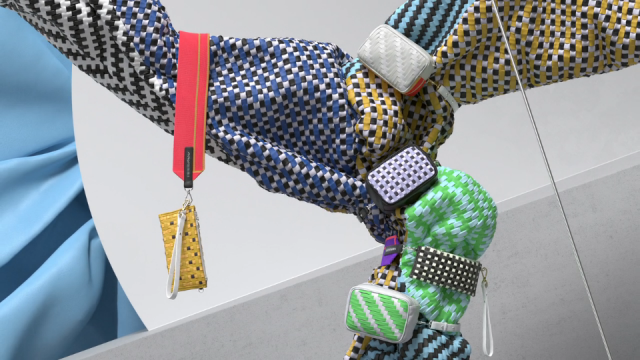 Client: MWoven
Designer: Martina Spetlova
Director/designer/animator: Peter Tomaszewicz
Production: Christiana Perdiou
Digital textile assets: FBXF:
Photogrammetry: Jack Rothwell
PBR Texture Creation: Anastasiya Honchar
Zbrush Artist: Chris Everritt
3D Artist: Giovanni Manili
Sound: Austin @ Snapped Ankles