"There Were Four of Us" Short Film by Cassie Shao
One of the most visually and technically innovative student films you will see this year, Cassie Shao's USC grad film "There Were Four of Us" was originally inspired by a dream then gained added dimensions with the death of her grandfather.
Originally from China and currently based in Los Angeles, Shao works freelance in music videos, experiential installations, advertising, and independent film.
Cassie Shao: "The initial idea was based on a dream I had of me being trapped in a room with three other people, trying to figure out a death and the question 'who did it?'.
"It was really a dream that stuck with me because I felt intense waves of fear and hopelessness but also curiosity while the dream unfolded, even though I seem to already know what was going to happen.
"That same year, my grandfather passed away. Apart from the weird incident at the moment of his death (as he was dying my aunt tried to contact my parents but her phone just went blank and resulted in my parents missing his last moments), I also found a book on his bookshelf when I went back home.
"The book instructs you on how to live to a hundred years old. Wondering if my grandfather really wanted to live for that long and if that kind of hope had played a part in pushing him closer to death, made me feel again the fear, hopelessness, and curiosity I experienced in the dream.
"I try to blend together both digital and analog materials to evoke an otherworldly perspective. I started with building and rendering 3D elements (mostly furniture, stairs and elevators) and then digitally animated 2D characters on top.
"About once a week I would go to the Oxberry room at USC and do some paint or sand on glass, shoot some found objects with interesting textures, and some large-scale paintings I did. All those would serve as background layers.
"The biggest challenge was to balance between the narrative and these fragmented timelines, as there is a bit of story, but when I remember things, I remember a fraction of a second, a seemingly unimportant gesture or a close-up of someone's forehead.
"Those moments often remain with me, while the rest of what happened seems more like a blur or a conscious invention.
"The biggest technical challenge was to make all these different mediums look like they belong in the same world. I was experimenting with that in my previous work and found the important thing is to find the correct color spectrum and blend in the textures of technologically formed shapes and organic brush strokes on top of each other.
"Also trying to make a screen-printed animation sequence using a DIY home kit was pretty tough as the kit requires you to leave the screen under the sun for an hour for each image.
"Being a night owl it was pretty tough making a quarter of a second of animation every day. It ended up being a one-second-long sequence but it was a fun process."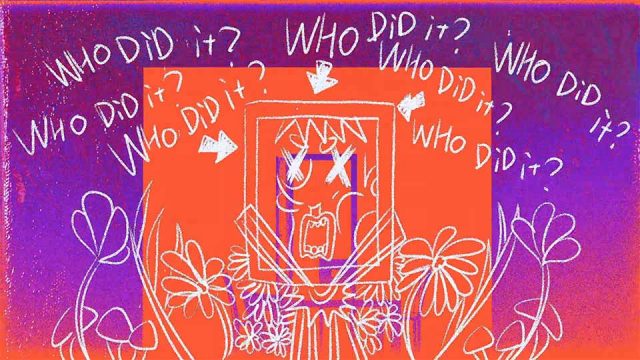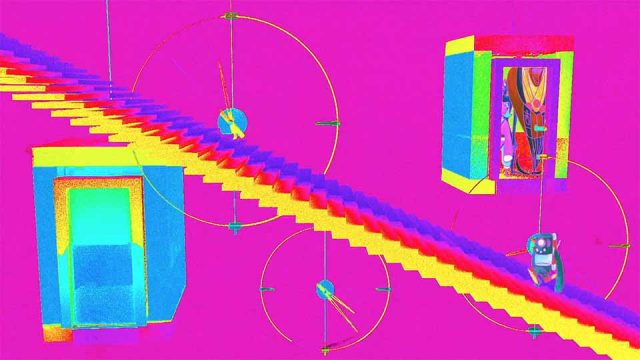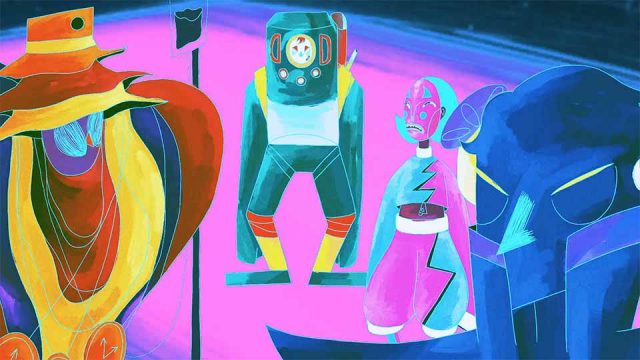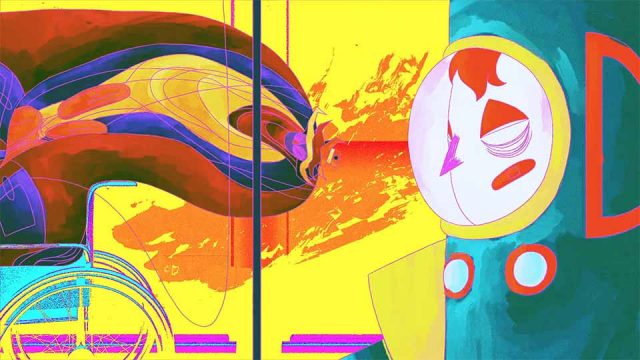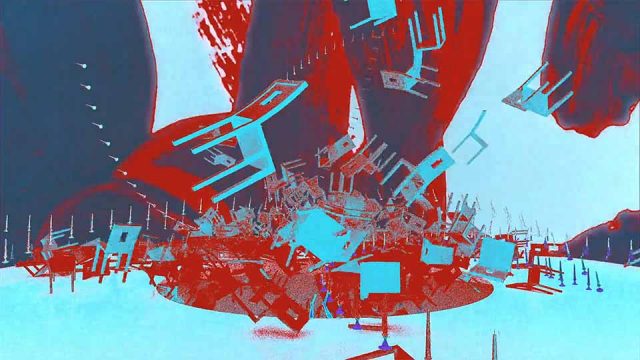 School: USC
Director/animator: Cassie Shao
Sound Design: Katie Gately
Original Music: Robert Wolf
Voice Over: Joseph O'Malley, Cassie Shao