Tretyakov Gallery "Russian Fairytales" Teaser by Petrick
The venerable State Tretyakov Gallery in Moscow sets its sights on attracting children and teens with this vibrant and mischievous promo by hometown studio Petrick for an exhibition on the history of Russian fairy tales.
Petrick creative producer Misha Petrick: "Tales are part of the Russian cultural code, they affect the formation of personality. Inspired by classical and modern art, cinema and Russian folklore, we developed a teaser for the exhibition 'Russian Fairy Tale. From Vasnetsov to the Present'.
"In creating characters, the main challenge for us was to convey the original characters from Russian (Slavic) fairy tales as opposed to the adapted and smoothed characters of modern Russian culture.
"In the process of character development, we talked with Nikita Petrov, a scientific consultant and co-curator of the exhibition. Together we tried to endow the characters with the classic features of Slavic culture.
"In developing the visual script, we wanted to focus on changing the space around the characters — from an airtight, without a promising space of reality to an exposition space — ornate, flowing, fabulous.
"The biggest challenge in the animation was the magical waves emerging from the Princess sleeve, as well as a change in the exhibition space. We spent a lot of time on the animatics, animations, and compositions for this scene."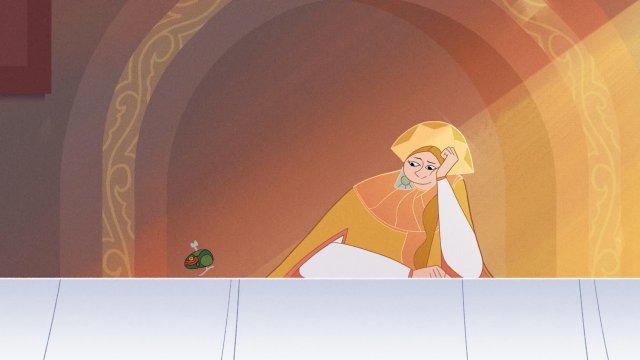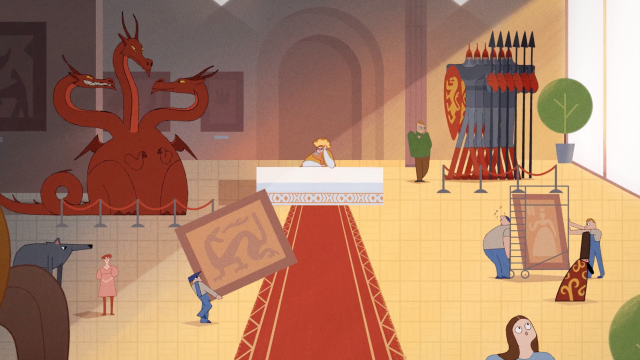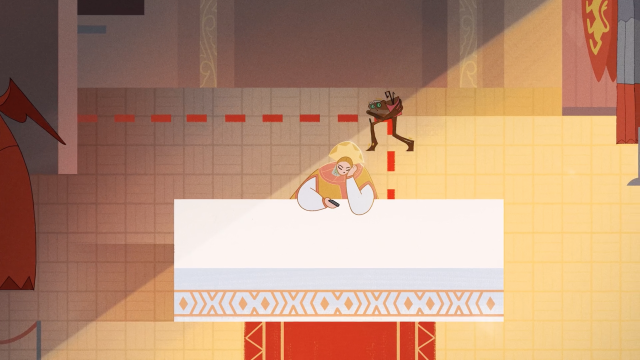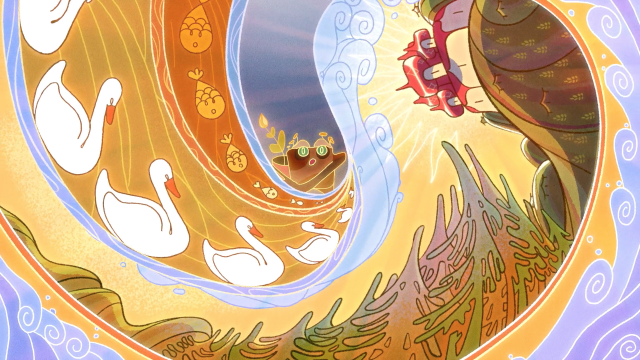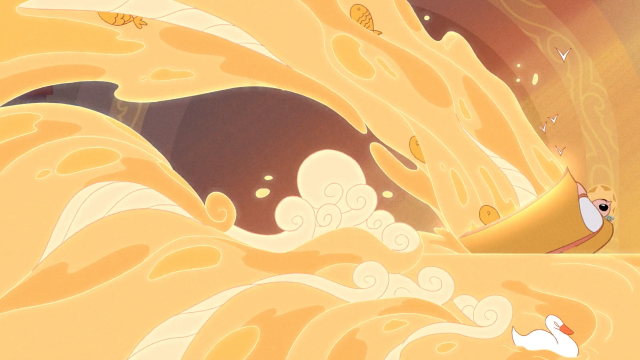 Client: The State Tretyakov Gallery
Production: Petrick
Script: Ruslana Mirzaalieva, Vladimir Orlov
Director: Ruslana Mirzaalieva
Creative producer: Misha Petrick
Producer: Nadya Petrick
Character Design: Ruslana Mirzaalieva
Background Design: Roman Novak, Ruslana Mirzaalieva
2D Animation: Vladimir Orlov, Ilya Buzinov, Karina Pogorelova
Cleanup and Painting: Valery Zarytovsky, Inga Shafeeva, Slava Kovalev
Compositing: Ilya Buzinov
Sound: Alexander Maslyuk