TrueView "Undateable Suspects"
London studio Feed Me Light says they "had a blast capturing all the horrifying characters you encounter in the world of online dating" in this witty and revealing clip for UK start-up TrueView.
FML co-director Marc Bouyer: "With this project we had to go straight to the point to try and nail down the bad clichés of the dating game right away. Designing them was the best part.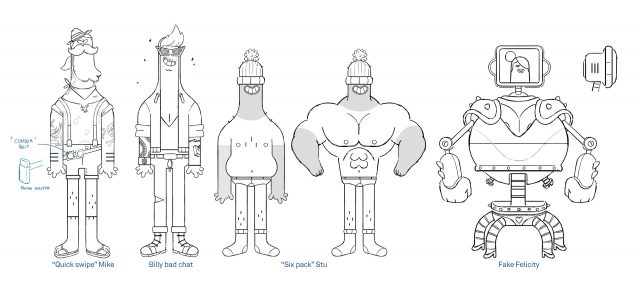 "Billy Bad Chat, Six Pack Stu, Two Faced Tony – these characters are too familiar to anyone who has online dated. The client approached us with a set of characters that had been created based on real research on the dangerous individuals you encounter in the pursuit of love.
"The final product would be a series of promotional shorts based on each character and a composite piece that included all six horrifying individuals, for a wide range of distribution across online, social and print channels."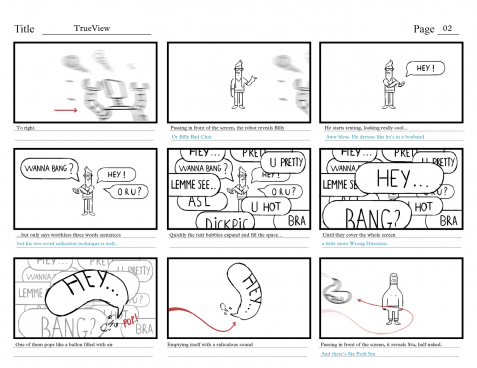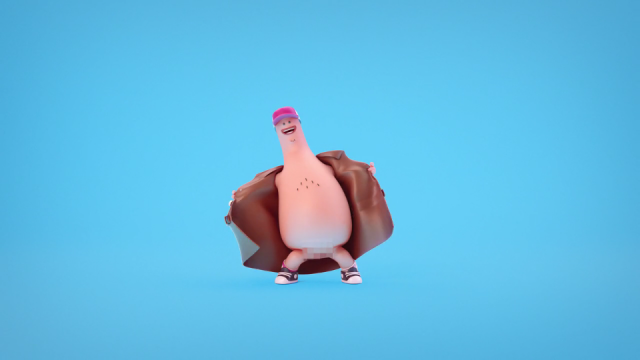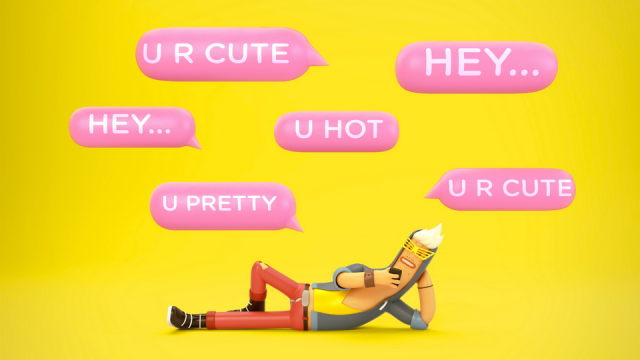 Client: TrueView
Creative Manager: Matt Verity
Animation: Feed Me Light
Producer: Kiri Haggart
Director: Marc & Denis Bouyer
Character Concepts: Marc Bouyer
Character Modelling: Remy Dupont, Felipe Hansen
Texturing: Olivier Pirard, Marc Bouyer, Remy Dupont
Animation: Aurélien Duhayon
Rigging: Ludovic Habas
3D Generalists: Denis Bodart, Olivier Pirard, Denis Bouyer
Compositing: Denis Bouyer
Shading / Lighting / Rendering: Olivier Pirard
Sound Design: Stélian Derenne