UNESCO: Global Citizenship Education
Director Matt Smithson and his Man vs Magnet mini-crew help UNESCO deliver an important message about the agency's global education goals with this engaging motion work accented by a lovely muted palette and clever transitions.
Matt Smithson: "This animation aims to paint a picture of optimism and hope for education worldwide. We collaborated with the awesomely talented Jimmy Simpson to create the visuals for this piece and were given a wide berth to explore the creative direction by the lovely people at UNESCO.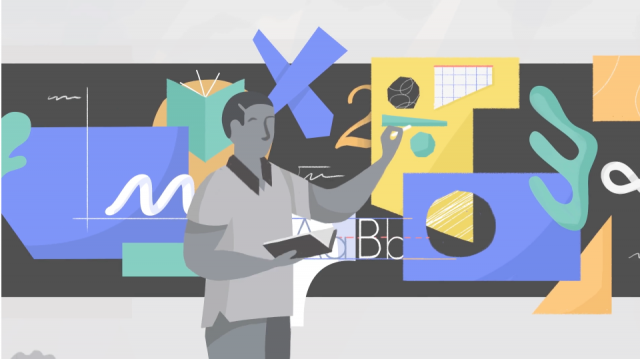 "The United Nations Secretary-General launched the Global Education First Initiative (GEFI) in 2012 to spur renewed efforts to reach global education goals.
By rallying a broad spectrum of world leaders and advocates, GEFI aims to raise the political profile of education, inspire new partnerships and mobilize additional funding to deliver on the promise of Education for All."
Produced at: Man vs Magnet
Director: Matt Smithson
Design/animation: Jimmy Simpson
Soccer ball character animation: Arthur Metcalf
Music: Josh Smoak, Eastward Music
Voice over recording: Franklin O. Smith
Producer: Katie Smithson