"Ziemia / Soil" Ambient Art Film by Zuzanna Kolodziej
3D artist and motion designer Zuzanna Kołodziej in Gdynia, Poland: "In Polish, the word describing soil (ziemia) is synonymous to 'Earth', which I think is a meaningful coincidence.
It's interesting to think about what it would be like to live in an environment such as soil. Communication there happens in darkness, and consists of subtle vibrations and chemical signals – so much different than our loud, bright world above.
"The ground is quieter, but it has its own specific sounds, that come from the organisms living there, roots growing, water traveling through. Fertile soil is something that takes a very long time to develop and very little time to destroy.
"It's a fragile, beautiful, and mysterious environment and that's how I aimed to depict it in this animation – a full CGI work, made using SideFX Houdini and Redshift and a part of my exhibition, which was held at Eskaem, an art gallery in Gdańsk.
As I was researching the characteristics of soil life, I came across this amazing project from Switzerland – Sounding Soil, which is a combination of art and science, examining the complex soundscape from beneath the surface.
"It was initiated by Marcus Maeder, who first used a highly-sensitive, self-developed needle microphone to examine the sounds from the soil. What could be heard was both very complex and strange; an orchestra of animals, roots, and water moving through the ground.
"This lead to cooperation with many institutions in Switzerland. They kindly let me use their recordings in my animation, which I combined with subtle, ambient sounds to amplify the mysterious nature of the world underground.
The audio was then mixed, edited, and produced by Marcin Szulc from Coastline Northern Cuts, which is an indie music label, based in Tricity, Poland."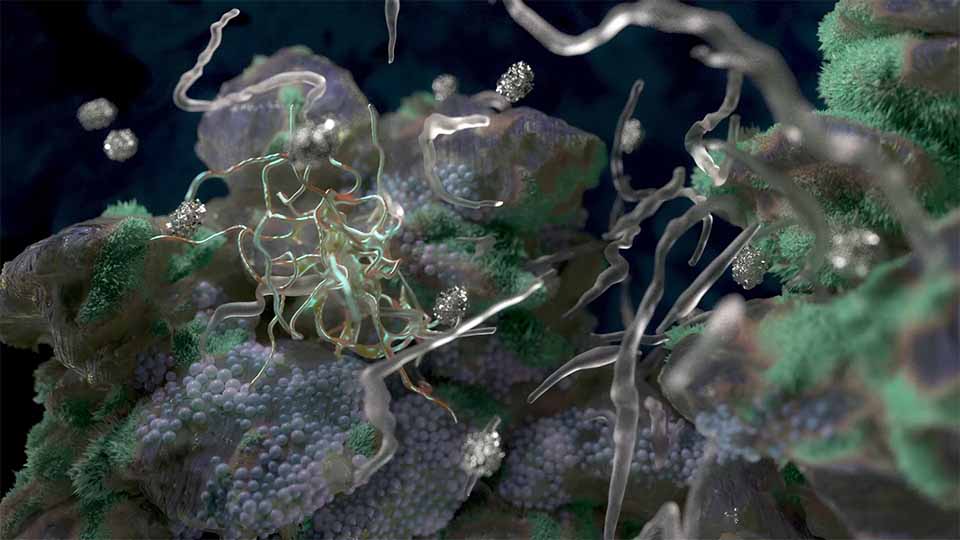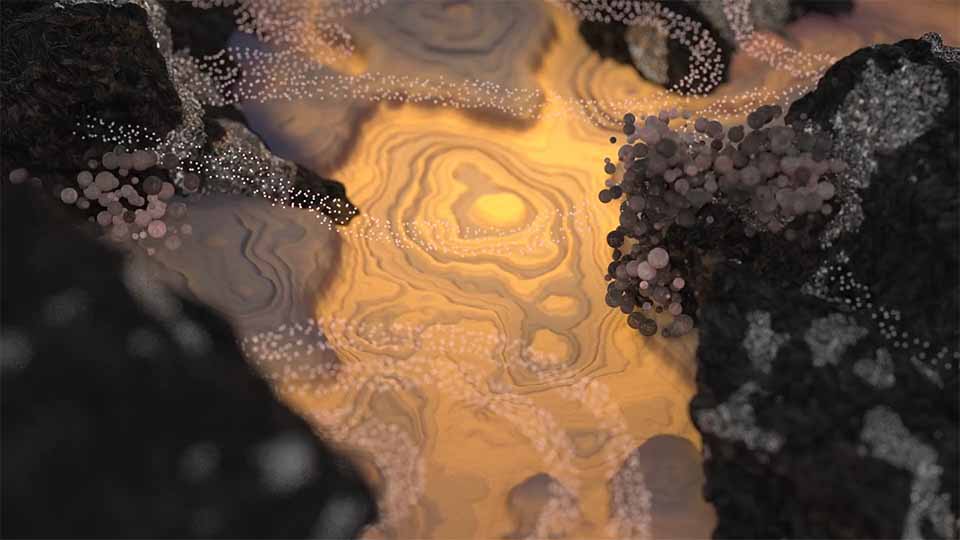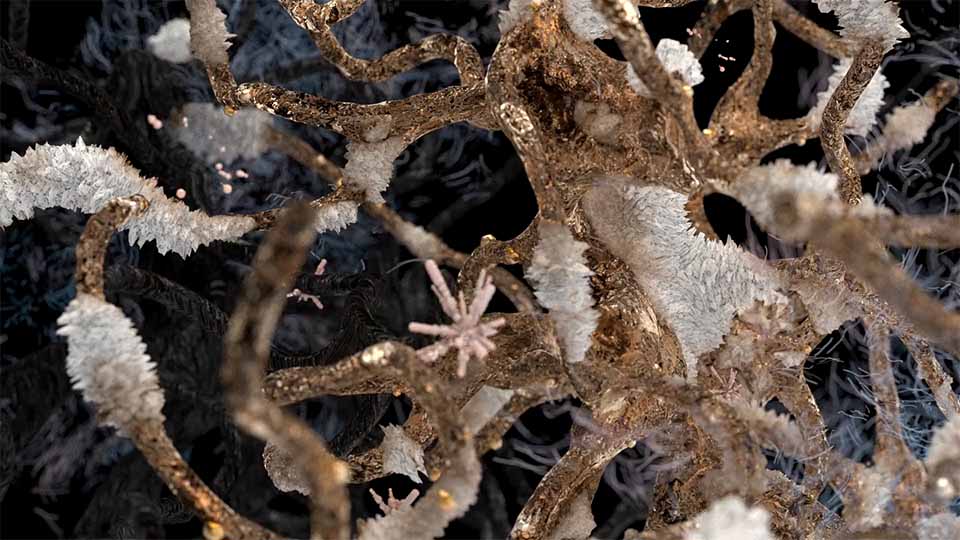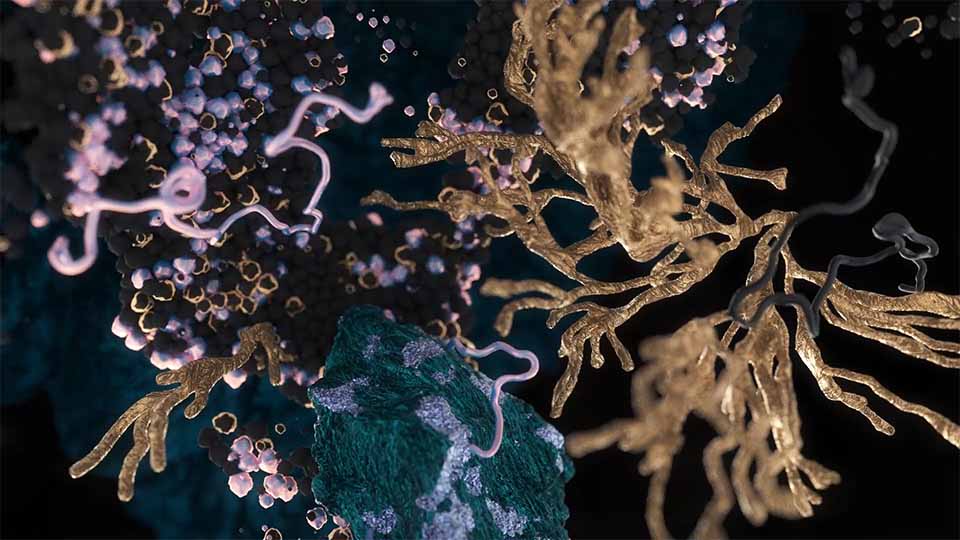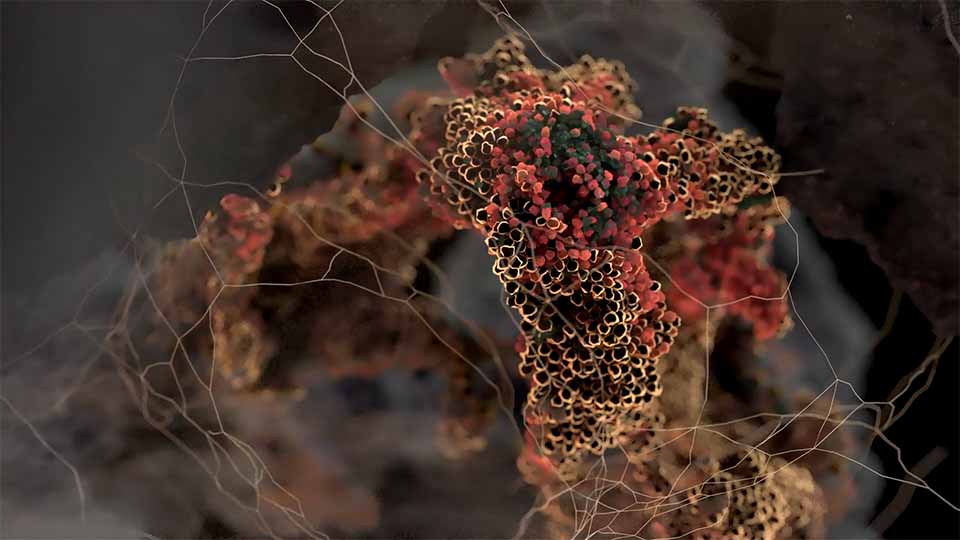 Director/animator: Zuzanna Kołodziej
Audio production/editing: Marcin Szulc @ Coastline Northern Cuts
Toolkit: Houdini, Redshift