Atomic Blonde à la Adult Swim
Director Kris Merc teams with CD Daniel Garcia at Yes Boss and the animation team at MEMOMA Estudio to wrap several tasty layers of wit and 2D wizardry around this Atomic Blonde promo for Adult Swim.
Kris Merc: "I wanted to capture the energy of the film with a bit of a retro style, and strong energy. I had designed a bunch of different styles, trying to find the coolest vibe.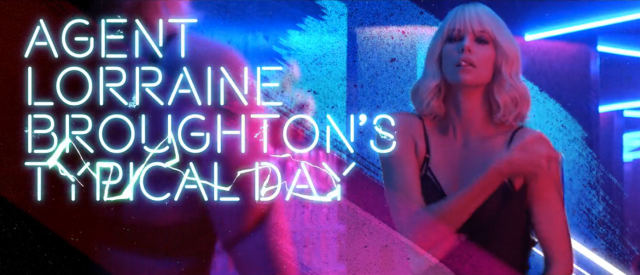 "Ultimately we landed on using the live action mixed with cel animation and treated footage. I met the guys at MEMOMA CutOut Fest and worked together with them to animate the piece – we're also working on a music video together.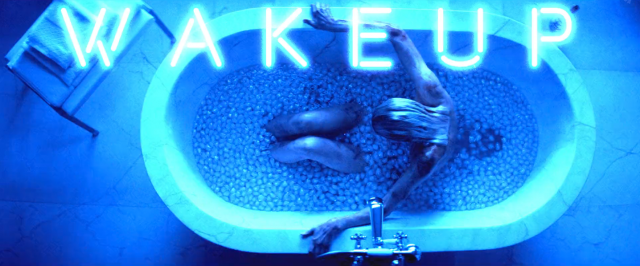 "I referenced a lot of 80's style animation for the project, mostly Thundercats. I just always loved the look of that intro, all the high energy, and lighting and power. The Atomic Blonde trailer just had a lot of high impact energy so it was just cool to play off the amazing fight choreography.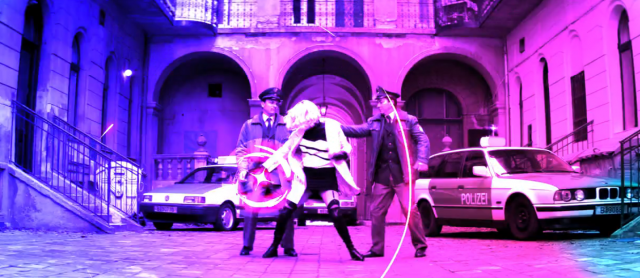 MEMOMA Estudio: "We did cel animation direct to the footage along with multiple 2D/VFX layers. Since the movie develops in the 80's, we proposed some retro letterings, but finally they decided to go with just a neon type for the retro aesthetic we were looking for."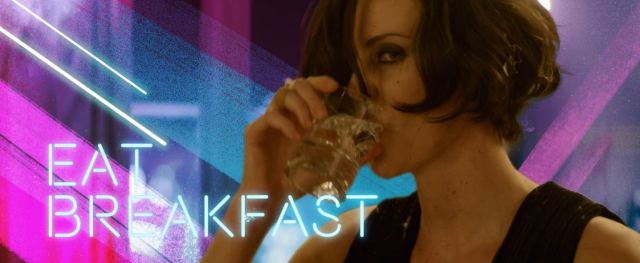 Client: Adult Swim/Universal
Production Company: Yes Boss
Creative Director: Daniel Garcia
Producer: Kathryn Henderson
Director: Kris Merc
Art direction, illustration, cel animation: MEMOMA Estudio
Post Audio: Adult Swim