American Horror Story Double Feature Promo Package by Panoply
Trapped in the desert sand, alien skeletons crumble into dust in this haunting and obsessively detailed promo from the team at Panoply in London for the new season of American Horror Story on FX.
Panoply CD Mark Lindner: "The creative team at FX approached us with the brief and background information for the latest season of AHS which was to be a double feature.
"We were tasked with creating a promo package of assets for the second part of the season which was based around the theme of aliens. FX wanted to have alien skulls disintegrating within a desert-like environment.
"The premise was kept simple in order to focus our time on the technical challenges of breaking apart a skull from chunks of bone into granular sand. This all had to be art directable as well which is always a tough task when dealing with physical simulations – things don't always behave as we'd expect.
"To get around these issues we tackled the simulations in a multi-part process. First, we created a simple RBD fracture simulation that was directable via a custom constraint network which allowed us to choose which parts would fall away at particular times.
"Using this base simulation we then broke the fractured pieces in the next simulation into grains which we clumped together in order to get a great sense of density.
"Lastly, we simulated particles and volumetrics to create the finer, dustier elements of the breakdown. Nearly 10 TB's of data later we had our complete simulation which we could compose into an array of shots for the promo package."
"Here's a peek at the development and multitude of layers that went into crafting the disintegrating aesthetic."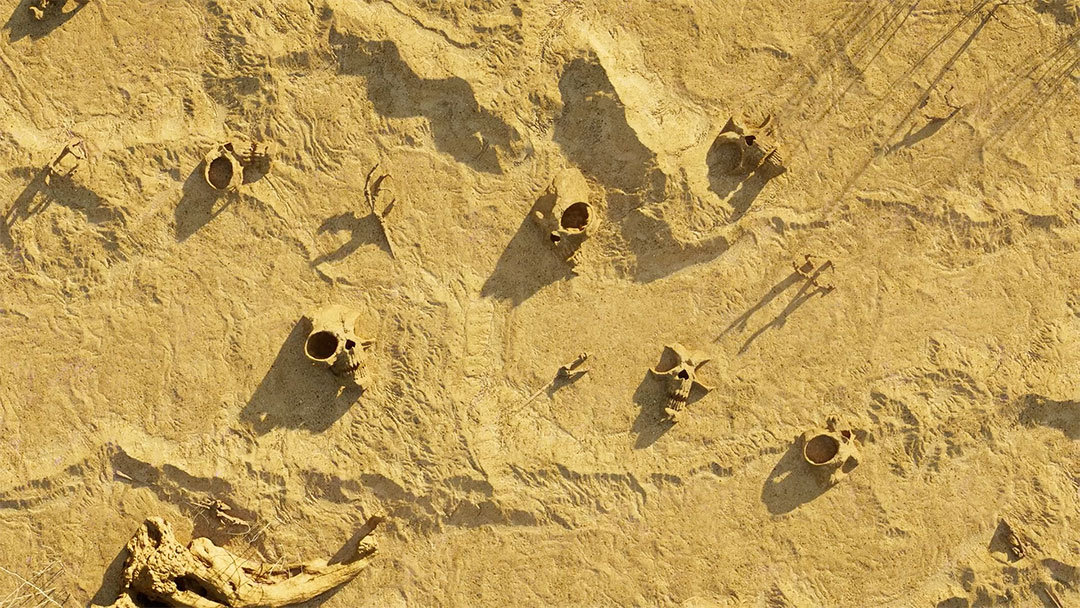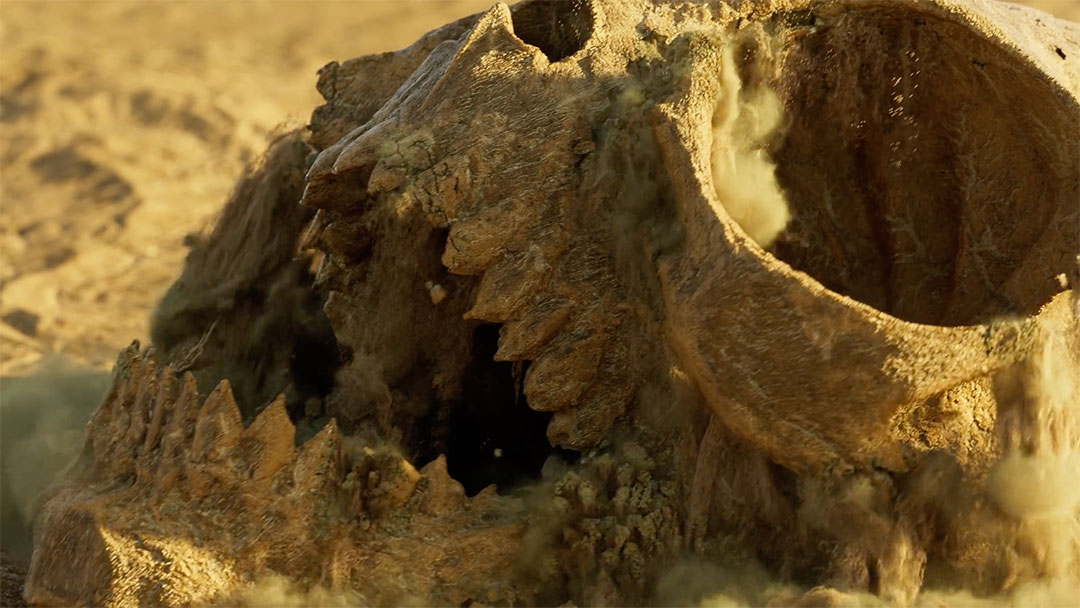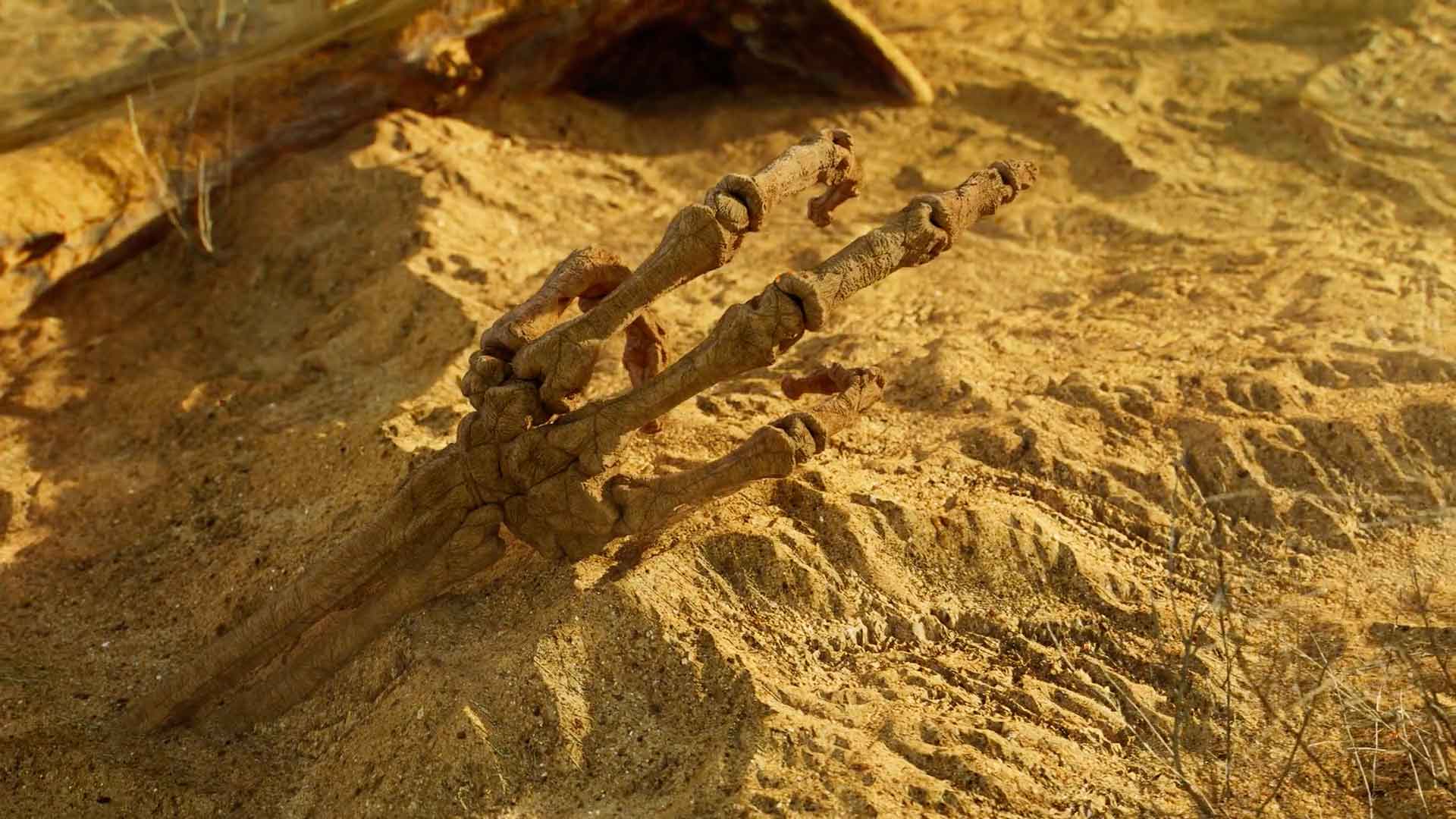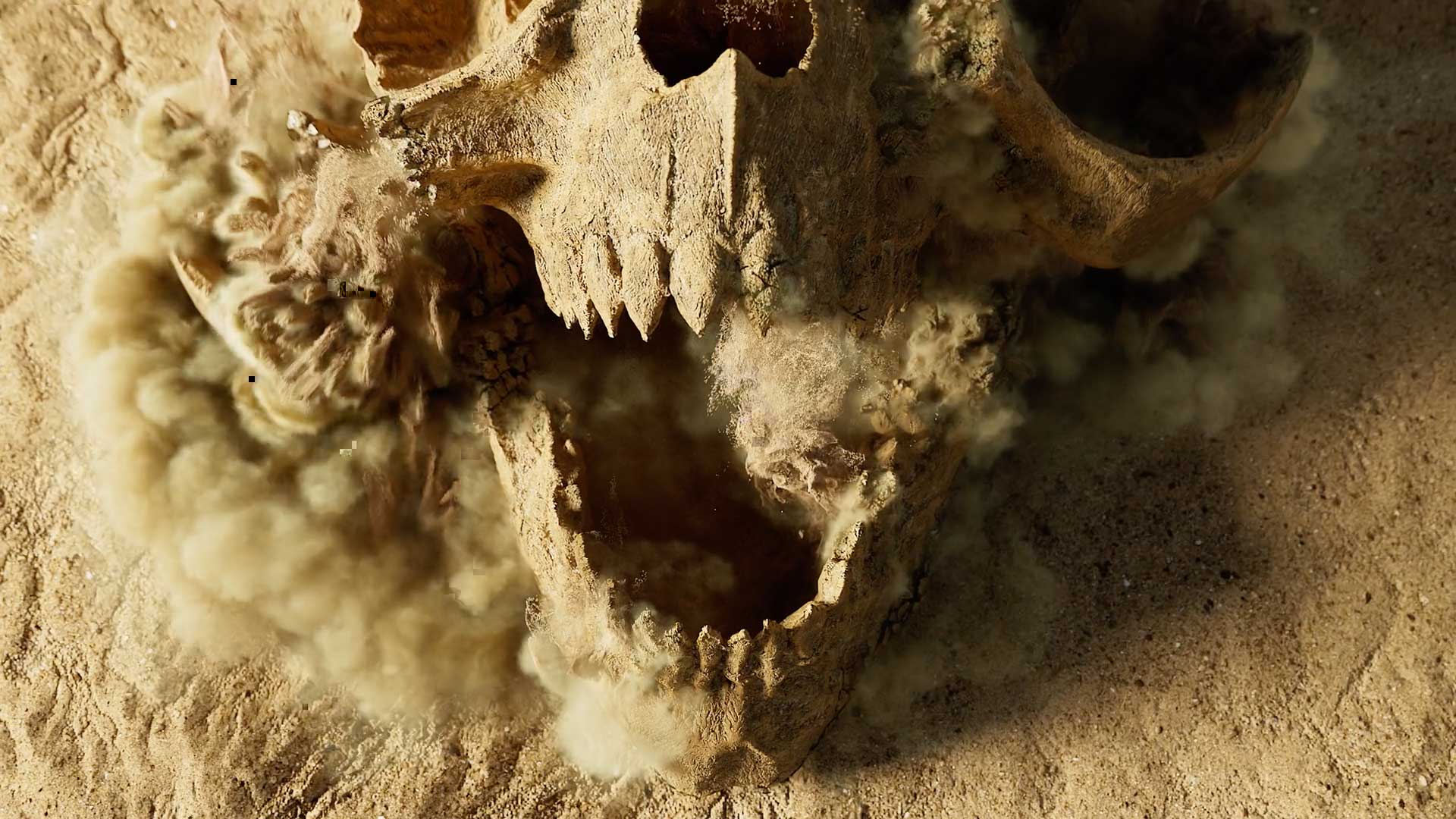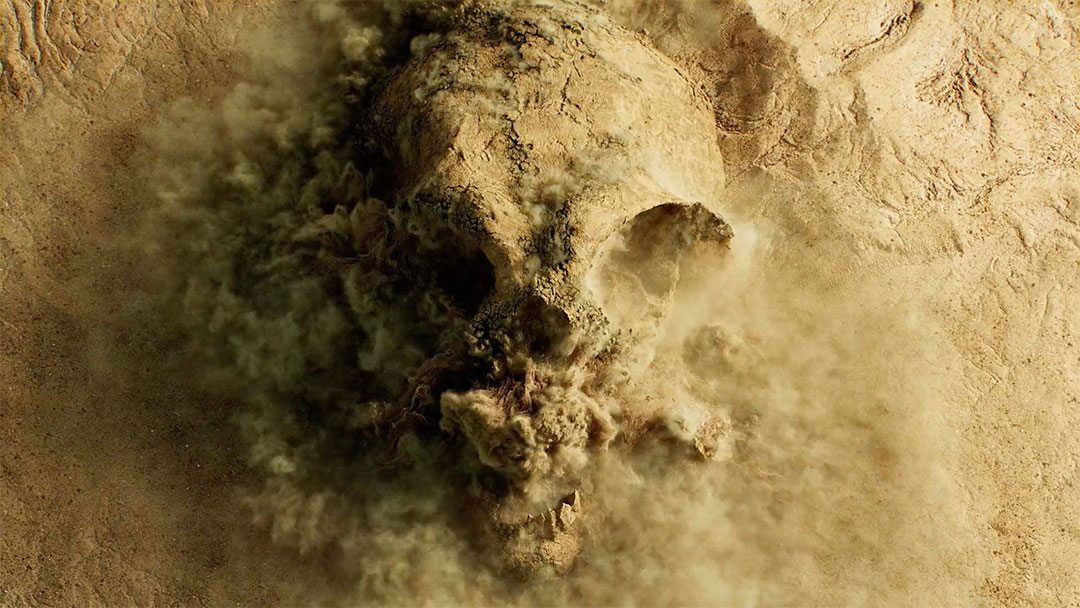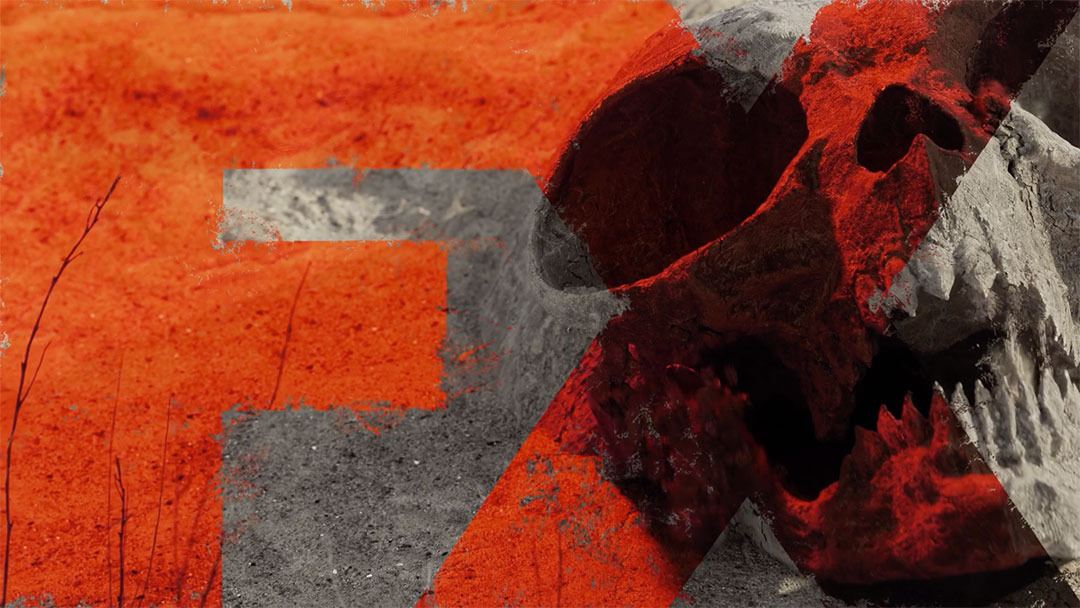 Client: FX Networks
Production: Panoply
Director: Panoply
Audio: Human Robot Soul