"Aquaman" Main on End Title Sequence
Creative directors Aaron Becker and Simon Clowes at Los Angeles prodco Filmograph crafted this richly detailed sequence of sculptural tableaux to close director James Wan's first venture into the DC Universe.
Aaron Becker and Simon Clowes: "Creatively, the challenge was to portray the main kingdoms in a unique and abstract manner without recreating actual scenes from the film itself.
"Throughout the process, custom set pieces were sculpted, as well as combined with work in progress and final models from the film's various visual effects vendors around the world.
"Our task was to transition seamlessly through the distinct hues and textures of each world our characters inhabit. Given free rein with the texturing and lighting of these elements, we created our own design rules, while restricting ourselves to the aesthetic of three main themes: bioluminescence, marble and gold, and lava rock.
"Distinctly integrated cartographic vernacular and a range of complementary, compass-based designs were incorporated into the sequence in an effort to emphasize the documented past of the kingdoms."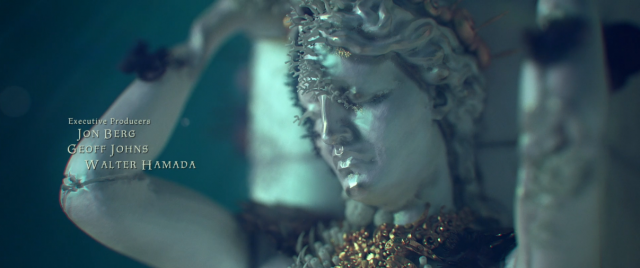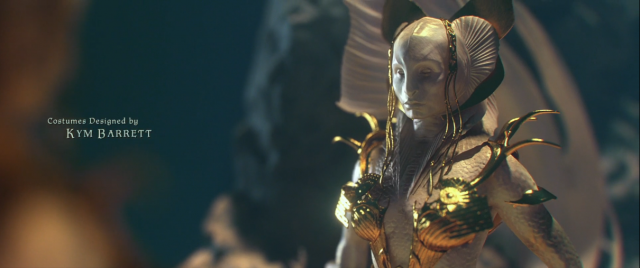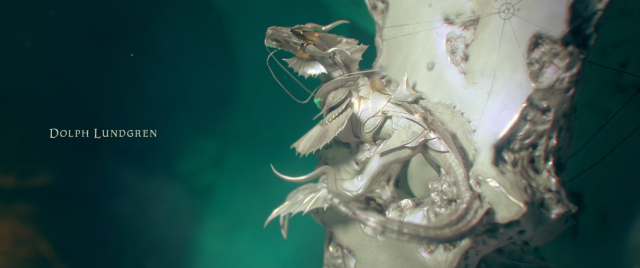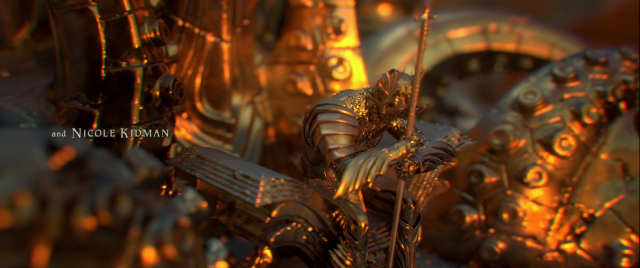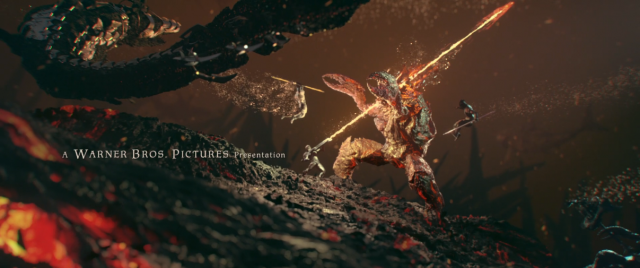 Client: DC Comics, Warner Bros. Pictures, The Safran Company
Director: James Wan
Production: Filmograph
Creative Directors: Aaron Becker, Simon Clowes
Executive Producer: Seth Kleinberg
Producer: Troy James Miller
CG Supervisor: Lee Nelson
Lighting Lead: Patrick Vidal
Lighting: Victor Duncan / Vladimir Pineda
Modeling: Eric Keller, Edwin Chiu, Bryan Repka, Meats Meier, Tom Bradley
FX Artists: Troy Barsness, Hnedel Maximore
Compositing: Andrea Caretta, Sarah Brooke Grossmann, Charles Roberts
Matte Painting: Zach Mandt
Colorist/Editor: Simon Clowes
Additional Design/Animation: Joseph Ahn / Zachary Carnes / Takayuki Sato / Alphonse Swinehart
Storyboard Artist: Dakota Warren
Special Thanks: Kirk Morri, Rob Cowan, Josh Levinson, Walter Hamada, Dane Maddock, Peter Safran