Baillie Gifford Play for All the Marbles
Inspired by the idea of "predetermined resilience", Scottish studios Playdead and Eyebolls create a tough little glass protagonist navigating a perilous and crowded landscape in this brand film for investment managers Baillie Gifford.
Kevin McCrae, CD/Founder at Playdead in Glasgow: "The overall goal of the animation was to create a sequence not stereotypical of the finance industry, but had warmth with subtle satisfaction.
"We wanted to produce a flow which felt real while designing an environment which combined natural elements with man-made features. These artifacts helped bring order, increasing the sense of pace, as well as giving context to the camera perspectives. The environment was built using lots of 3D scans and sculpting geometry.
"Art directing the animation due to its randomness was a challenge in itself. Trying to wrangle rogue marbles and finding a nice 'jitter' within scenes to make it feel more authentic was an attribute we wanted to capture (this was especially challenging with large groups of marbles).
"Caustics in particular added lengthy render times but was worth it for getting the balance right in terms of the subtle realism in the lighting effects we wanted to achieve."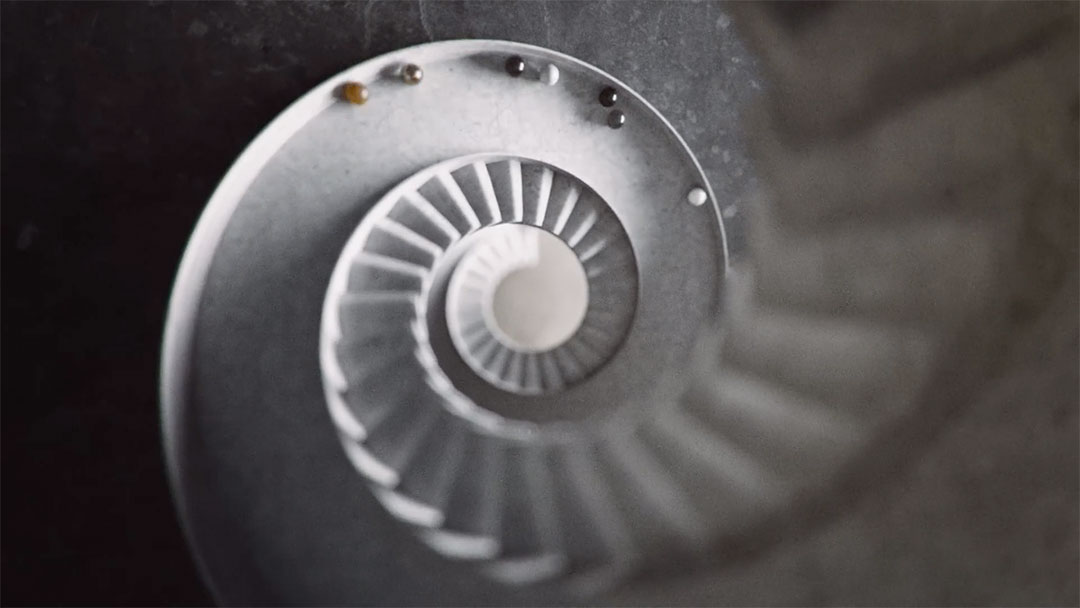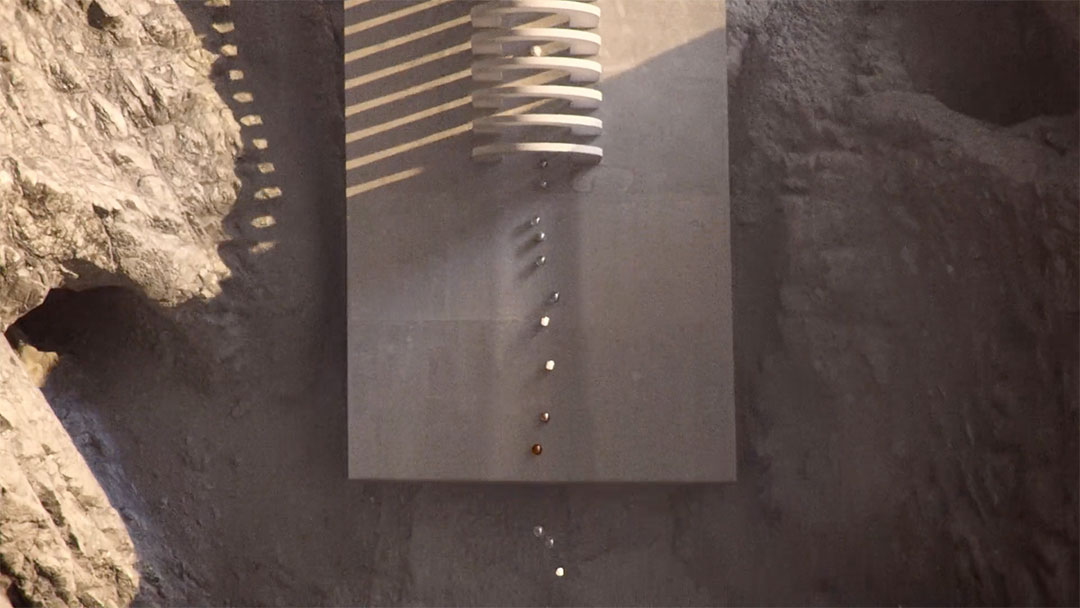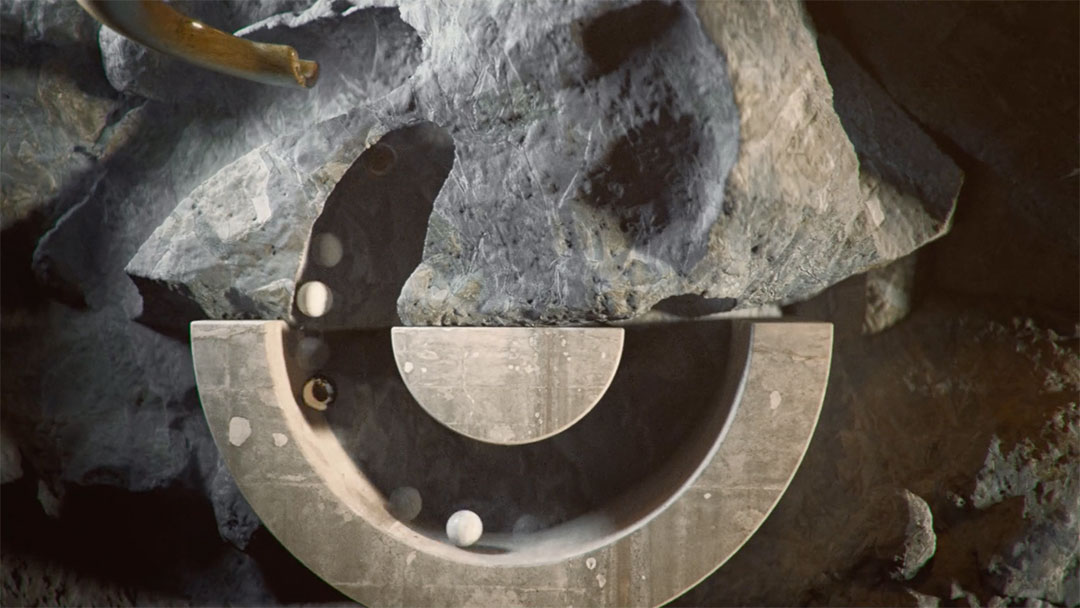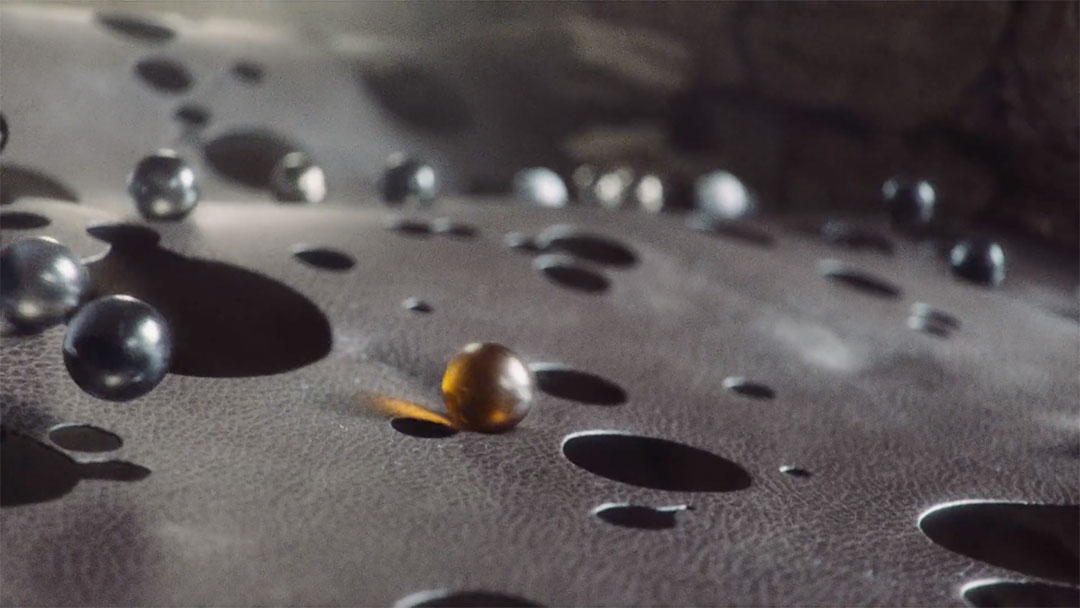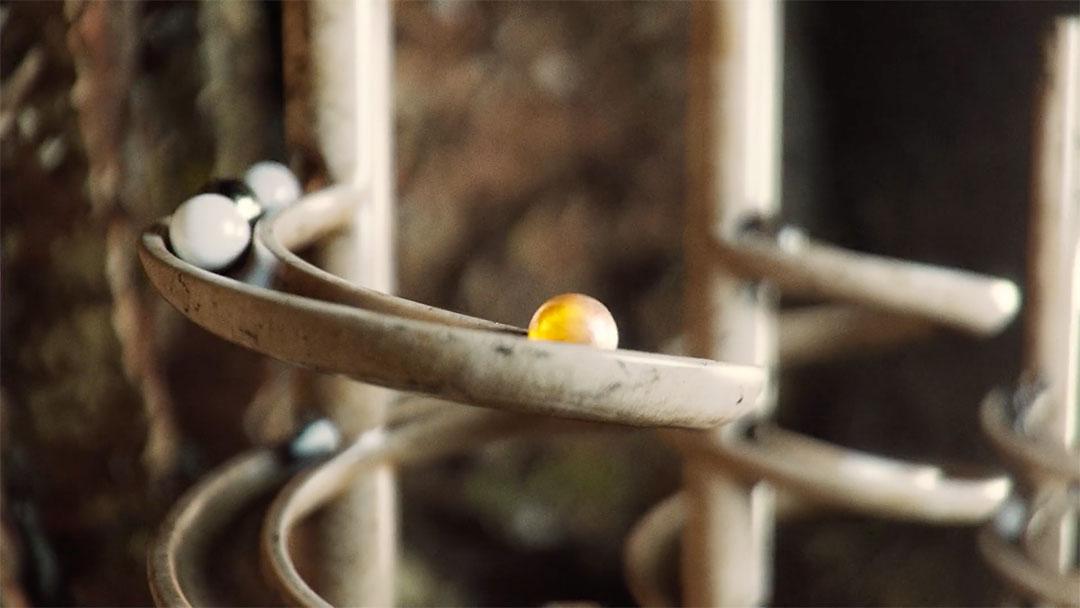 Client: Baillie Gifford
Writer/Creative Producer: Kirsty Alister
Agency: Eyebolls
Producer: Victoria Watson
Production: Playdead
Creative Director: Kev McCrae
Managing Director: Pam Nelson
VFX Director: Olaf Blomerus
Senior Designer: Dan Harper
3D Artis: Craig Simmers, Steve Jones
Account Manager: Tita Ortega
Sound Design/Mix: Finiflex Records
Voiceover: Sally Reid