Benjy Brooke Plugs us into "Power Hungry"
Join director, animator, and illustrator Benjy Brooke as he walks us thru his latest labor of love, a vibrant and kinetic animated mini-masterwork called "Power Hungry," a twisty, future-adventure about a road-tripper whose self-driving electric car runs out of batteries.
Benjy Brooke: "Back in January of 2016 I was approached by producer Jeremy Sengly at Super Deluxe to create a short based on some sci-fi web comics I'd been posting to Tumblr. The prompt was really loose (the web comics were really of stream of conscious stuff, with no real plot), and Jeremy was open to all kinds of wacky ideas.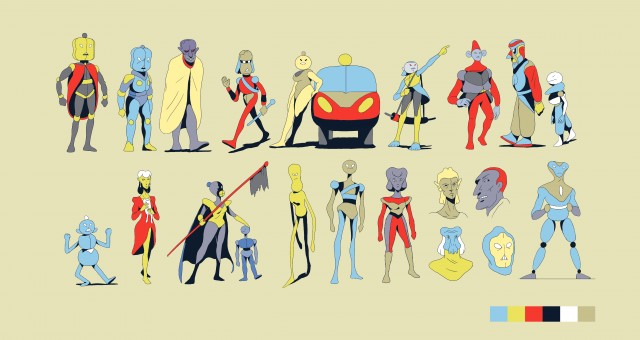 "That was an amazing creative opportunity, but definitely induced some anxiety on my part. Initially I knew I wanted to do something about travel and electric self driving cars set in a post-climate-change world. I knew batteries would play a big part.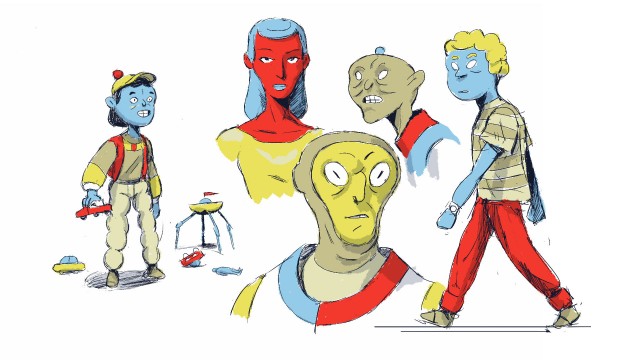 "For inspiration I was looking at a lot of dreamy, psychedelic sci-fi art like Laloux and Moebius' "Time Masters", Yuichi Yokoyama's "New Engineering", Syd Mead concept car art, etc.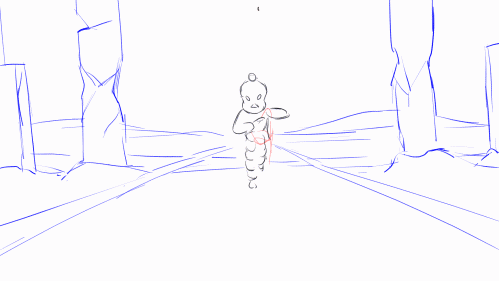 "I had one big false start (it was originally going to be a "boy and his dog story" about a traveler and his sentient self-driving car), but after a month of sketching, concept art and writing, a different story started to form.
"Concept art is a big part of my process — I might vibe on a single weird character moment and build out from there, connecting to other little moments, until the story starts to vibe and I can lock down the story boards.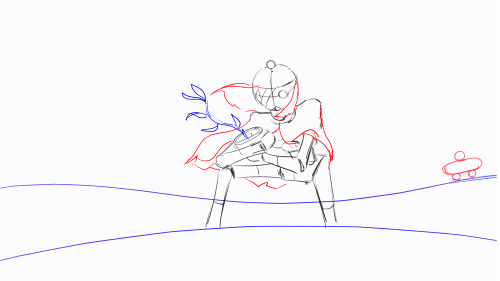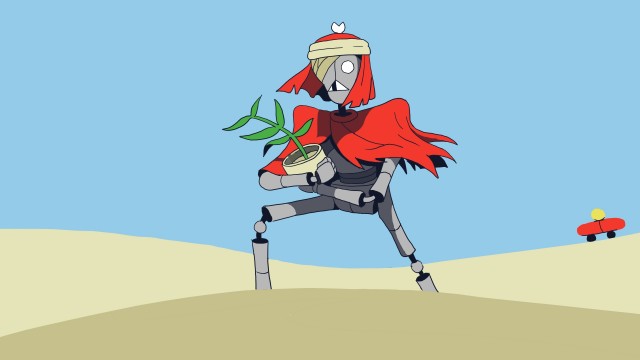 "Once I had the rough mapped out, I sent it over to my talented composer/sound designer friend Kenny Kusiak. He worked up something really close to the final soundtrack on the first draft, and that was hugely inspiring. Having a solid soundtrack really helped me push to the finish without too much anxious hand-wringing."
"The five-month production was surprisingly smooth. Jeremy at Super Deluxe was a fantastic supporter of what I was doing, and Kenny totally nailed it with the soundtrack. Really proud to work with such a great little crew."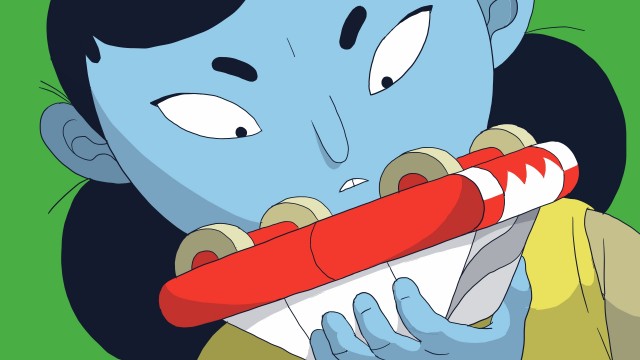 For Super Deluxe: Jeremy Sengly
director/animator: Benjy Brooke
Audio: Kenny Kusiak