Bird "The Line Painter" by Not To Scale
A humble street line painter takes traffic problems into his own hands in this film for Bird, the urban scooter unicorn, directed by BAT (Bali Engel and Matthieu Landour) and animated in 2D and 3D by Not To Scale.
BAT: "[This] felt like the perfect story for us, a tale of re-balancing the roads, re-adjusting the space between cars, pedestrians and all of those other modes of transport.
"We aren't fond of the amount of global traffic on a personal level, and we agree that there are a great many other alternatives now to travel in a city. This is the core theme of the film, all told through the brave actions of a line-painter."
Not To Scale worked directly with Bird on the film, handling strategy and script as well as design and production inside a six-week schedule.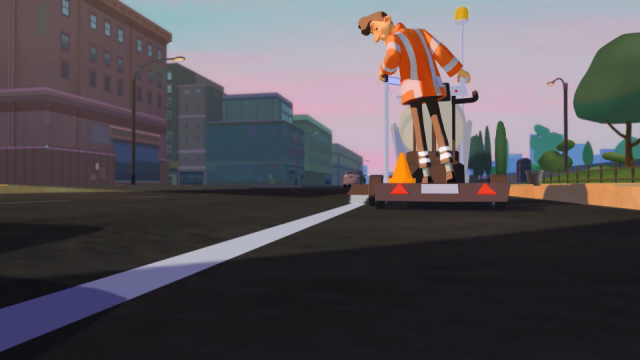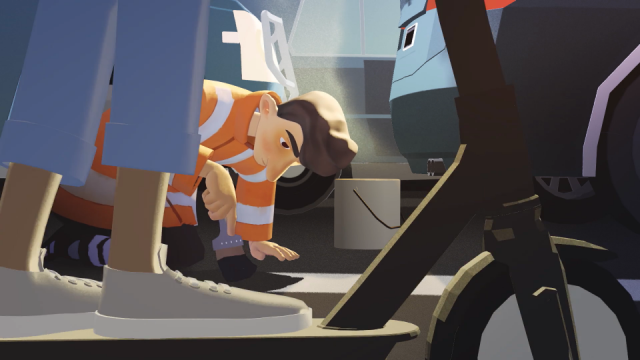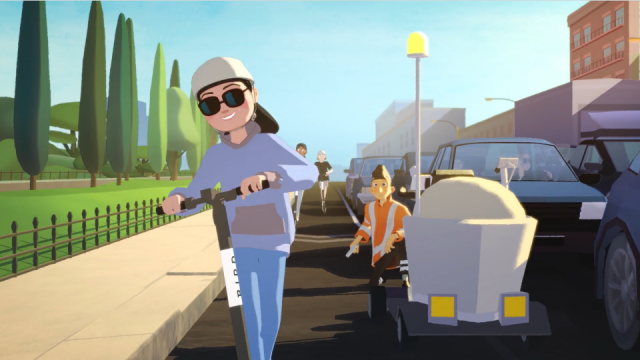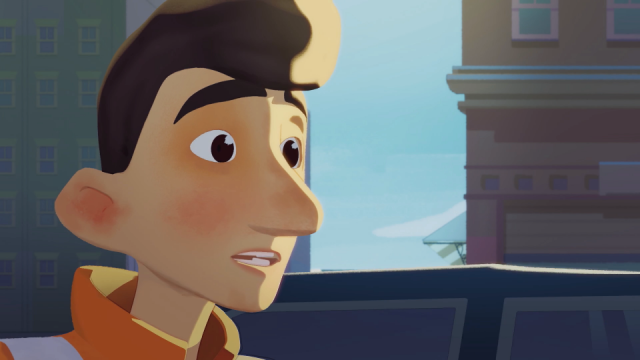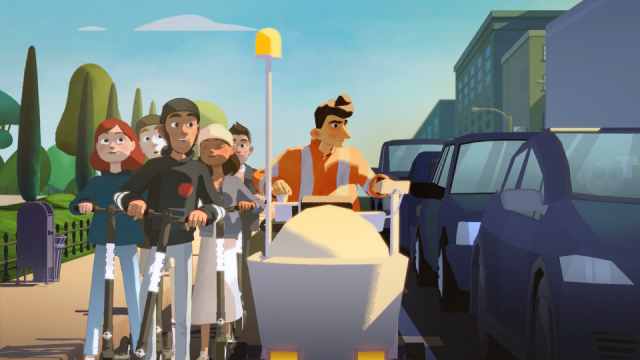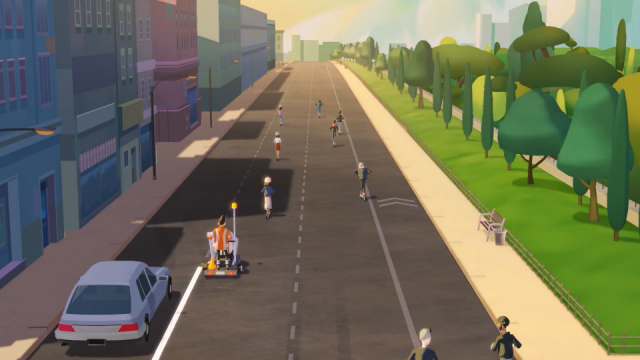 Client: Bird
Head of Design: Pelun Chen
Creative Lead: David Jung
Producer: Kat Fergerson
Production: Not To Scale
Directors: BAT
Exec. Producer: Daniel O'Rourke
Producer: Edward Tull
Character Design: Margaux Rosiau
Strategy: Richard Hickey, Steve Turner, Emilien Crespo
Concept and Copy Writers: John Kahrs, Duncan Brantley, Richard Hickey, Daniel O'Rourke, BAT, David Jung
Line Producer: Pedro Lino
Head of CG: Mario Ucci, Rick Thiele
CG Supervisor: Clarisse Valeix
Lead 3D Animators: Fabrice Fiteni, Simone Giampaolo
3D Animators: Daniel Meitin Roca, Edwin Leeds, Francesca Salvatore, Krissy Josephides
2D Animation: Phil Askins
Texturing, Lighting & Rendering: Jean Baptiste Aziere, Jeremy Cissé, Victor Trovato
Compositing: Agathe Trebos, Antoine Foulot, Jean Baptiste Aziere, Jeremy Cissé, Jorge Mazariegos
Modeling: Felipe Bassi, Jose Linares
Rigging: Kipp Case
Assistant Modelling & Rigging: Noémie Halberstam
Matte Painting: Clement Danveau
Animation Studio Support: c/o Red Knuckles
Music Composition and Mix: Will Ward at Adelphoi
Producer: Jeremy Newton at Adelphoi
Colorist: Duncan Russell at Freefolk