Blasting Open the MTV Video Music Awards 2015
In stark contrast to last year's darkly elegant vibe, the Elastic crew opened the 2015 MTV Video Music Awards this evening with this crazed poke-in-the-eye packed with glitchy, irreverent, ultra-GIF-able chaos plus a bonus Donald cameo.
This year Elastic director Patrick Clair shares creative duties with VMA EP Lee Lodge (The Oscars, MTV Movie Awards, etc.) corralling the talents of a dozen designers and animators into 90 seconds of blissed-out nostalgia and fun.
Patrick Clair: "For this year's MTV awards, we wanted to celebrate what makes the VMAs unique. These events are wild, ugly, glossy and unpredictable.
"They are simultaneously awful and exhilarating, trailing a legacy of lewd attention grabs, celebrity misbehavior and pop culture excess. That's what makes them so popular, fun and compelling – that's why we watch.
"We trawled back through the past 20 years of MTV awards shows. We sampled iconic moments, turning them into disrespectful loops of animation and graphic junk – recycled for a 2015 package that could be bright, vivid, chaotic and disposable.
"Last year, we worked to create something refined, focused, disciplined – we exalted the circle and praised the graphic gods of minimalism. This year, we wanted to do something completely different, we wanted to tear down the house.
"The result is a deranged and vivid echo chamber of MTV's legacy, a celebration of what makes it good, bad and completely true to itself.
"It's a grotesque carnival of visual effects. I'm ashamed, the team is ashamed, our mothers are definitely ashamed – but at the same time, we couldn't be more bloody happy with it."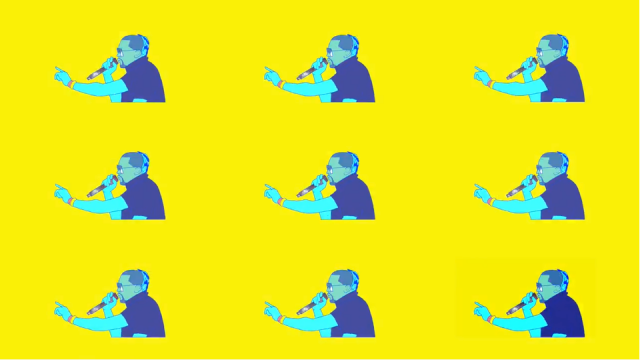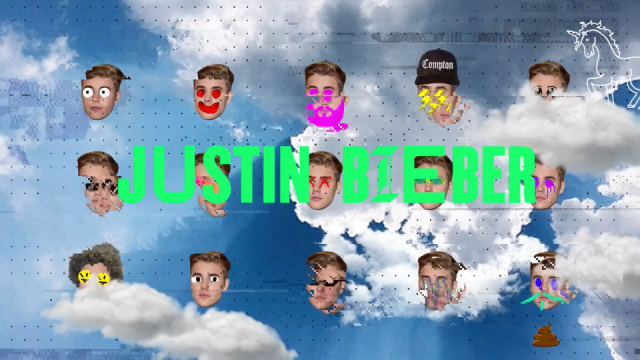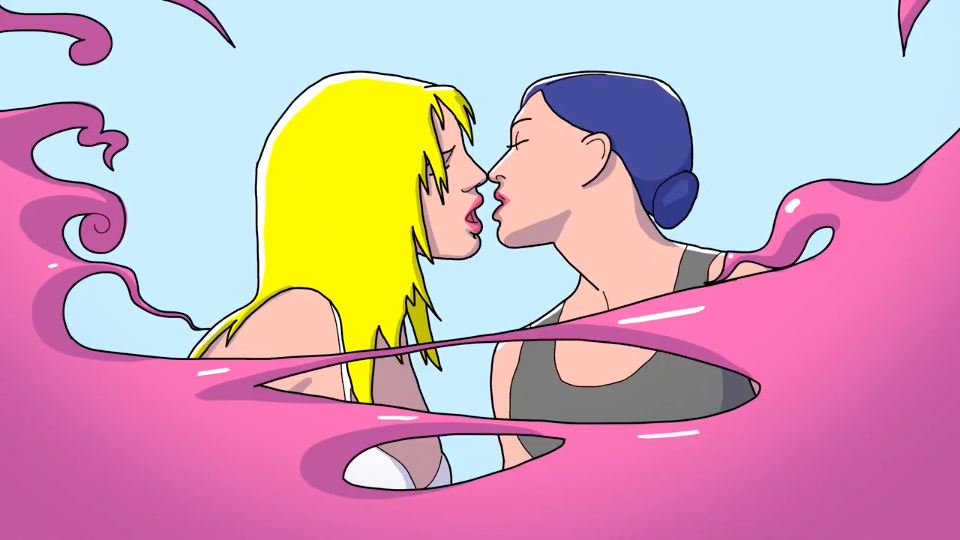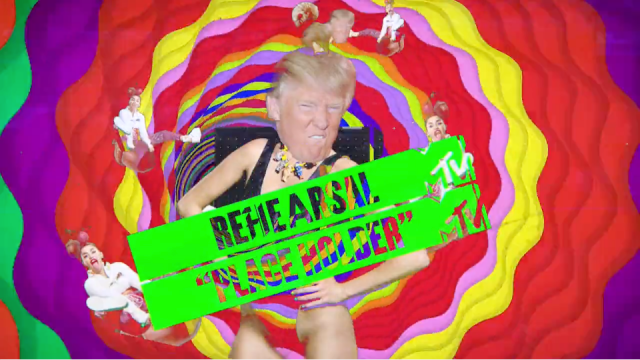 Design Studio: Elastic
Original Illustrations and Cell Animation: Michael Relth
Creative Direction: Patrick Clair & Lee Lodge
Designers: Paul Kim, Kevin Heo, Jeff Han, Henry DeLeon
Animators: Sam Sparks, Peter Murphy, Yongsub Song, Steven Do, Raoul Marks, Claudia Yi Leon, Trix Taylor
Editor: Doron Dor
Assistant Editor: Pieter Vilijoen, Alyssa Oh
Associate Producer: Danny Hirsch
Producer:Carol Salek
Head of Production: Kim Christensen
Executive Producer: Jennifer Sofio Hall