Block & Tackle Rebrand SYFY's Adult Animation Block TZGZ
From Block & Tackle in NYC: "Officially TZGZ is SYFY's late-night adult animation block. But really, it's a state of mind. It's a safe space to let loose and get weird.
"After a successful soft launch in 2019, SYFY needed a fresh brand and visual identity more reflective of TZGZ's role as an experimental comedy incubator. We were invited to rethink the identity in a way that reflects the amorphous content and celebrates the nonsensical name.
"The development process started with logo exploration, and the winning concept was a new motion logo that would define the rest of the brand's look and feel. Dubbed Morphy, the logo's quirky dance is the embodiment of the unpredictable nature of TZGZ. It flaunts its awkwardness, and its irreverent personality is infused in all aspects of the system.
The robust cross-platform package blends the functional with the mischievous and unifies the eclectic menagerie of content into one cohesive family. B&T made a library of elements from which to select (or evolve) depending on the episode's mood."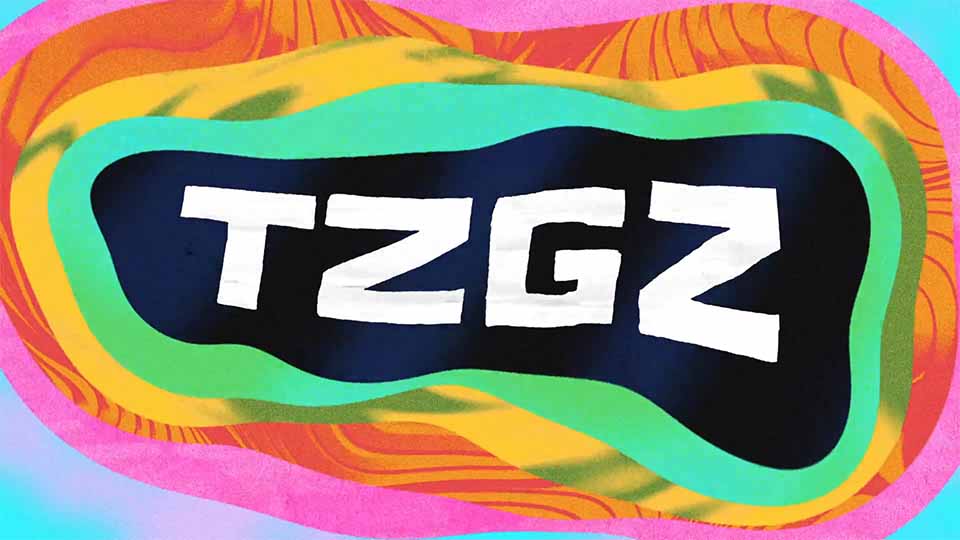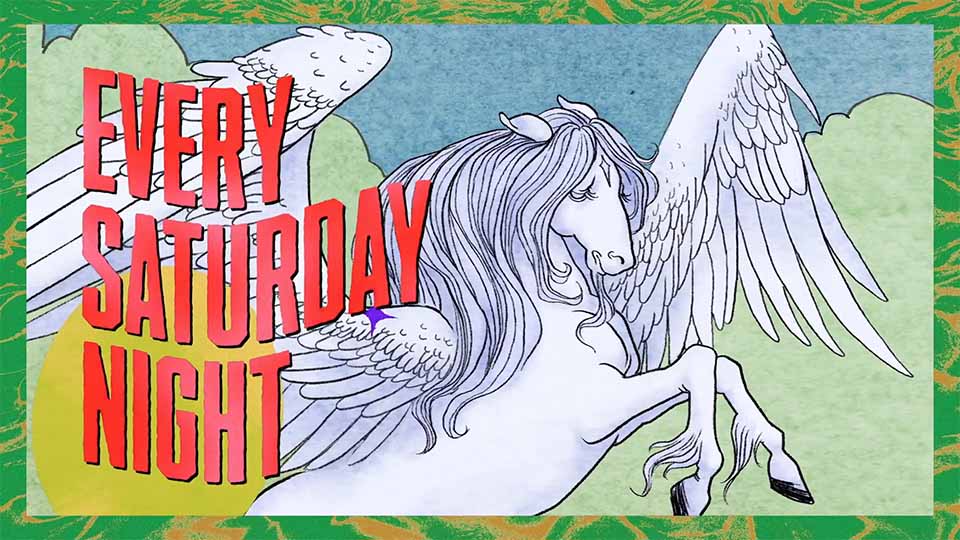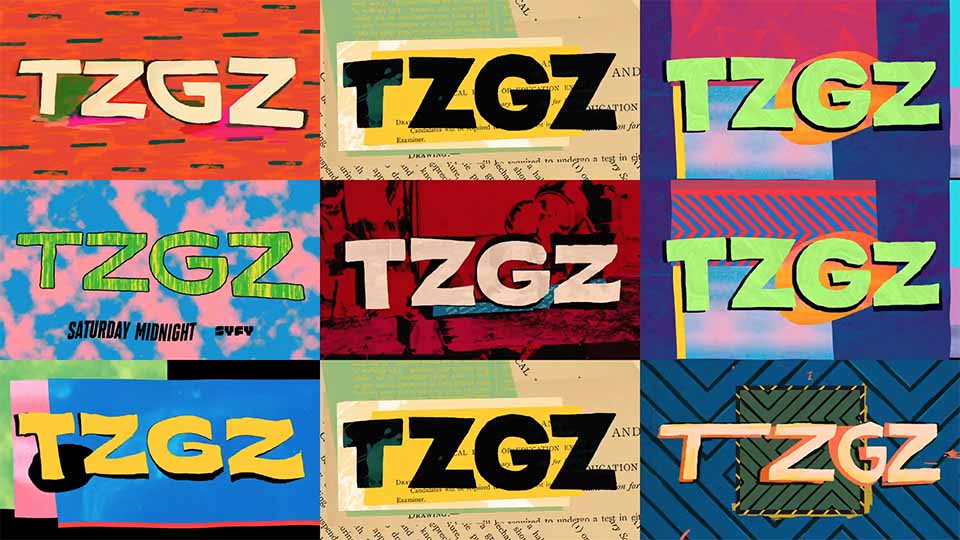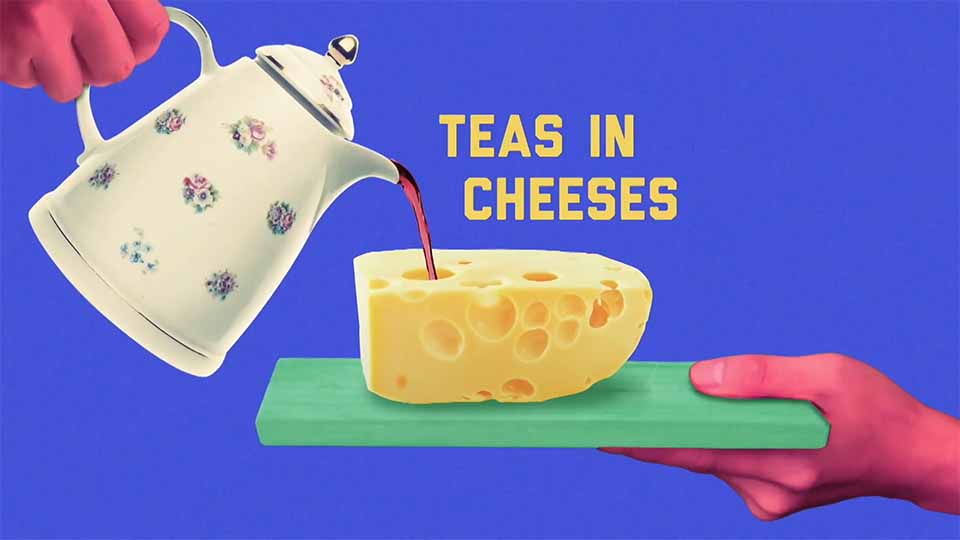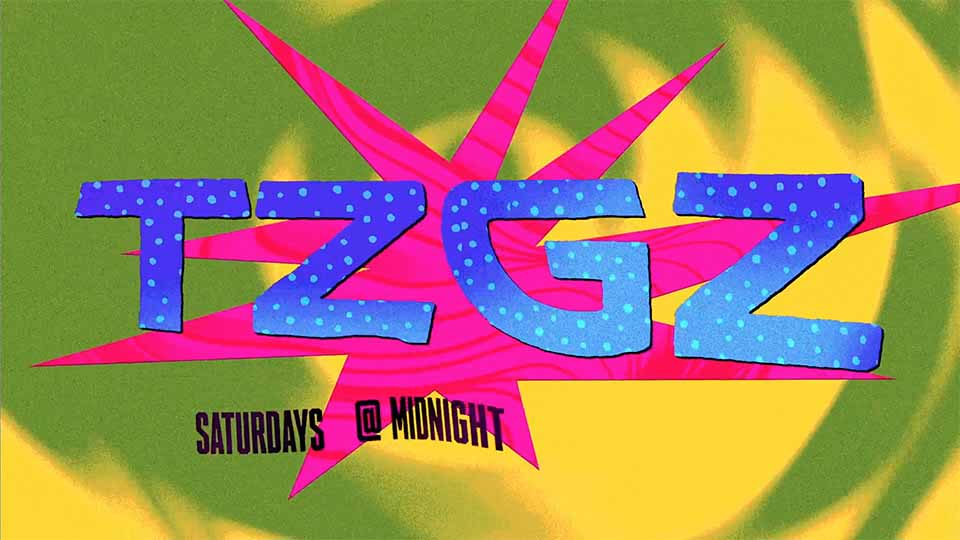 Client: SYFY
Creative Directors: Rob Edmond, Justin Grazioli
Project Manager: Amanda Leemans
Production: Block & Tackle
Director: Block & Tackle
Creative Director: Adam Gault, Ted Kotsaftis
Producer: Megan Anderson
Logo Exploration: Damien Bastelica, Yun Chen, Adam Gault, Wei-Shen Wang
Logo Development: Yun Chen, Adam Gault, Wei-Shen Wang
Designer: Adam Gault, Mike Russo, Wei-Shen Wang, Alex Winakor
Animator: Adam Gault, Gung-Kai Koo, Ted Kotsaftis, Wei-Shen Wang, Alex Winakor
Design and Animation Support: Krysta Coates
Sizzle Track: Stand Alone by JAM Studio