Bosideng "Down Jacket" Spot by Barry Greaves and MPC
From the team at MPC: "We partnered directly with [Chinese apparel brand] Bosideng to launch a full CGI global commercial, directed by MPC's Barry Greaves. The aim was to showcase the rigorous 150-step process each jacket encounters before meeting customers.
"The initial focal point was to create a product video, that was dramatic, cinematic, and stylish. The film needed to showcase the jackets every minute detail with features portrayed accurately.
"For the research phase, our team in Shanghai visited the Bosideng factory to understand the manufacturing and testing process. The result is a visually beautiful but also technically accurate product film.
Director Barry Greaves "I love telling stories through abstract art whilst trying to make an emotional connection with the viewer, I think this film is a great example of that.
"The full CG approach allowed us to be extremely creative as we experimented with camera movement and speed changes. The CG feathers together with the wind, rain, and snow elements all required extensive R&D from our Houdini team."
"A few days post-launch, the global campaign has received over 1 million views on Bosideng's WeChat account. The film was accompanied by a print campaign consisting of four images created by MPC Shanghai."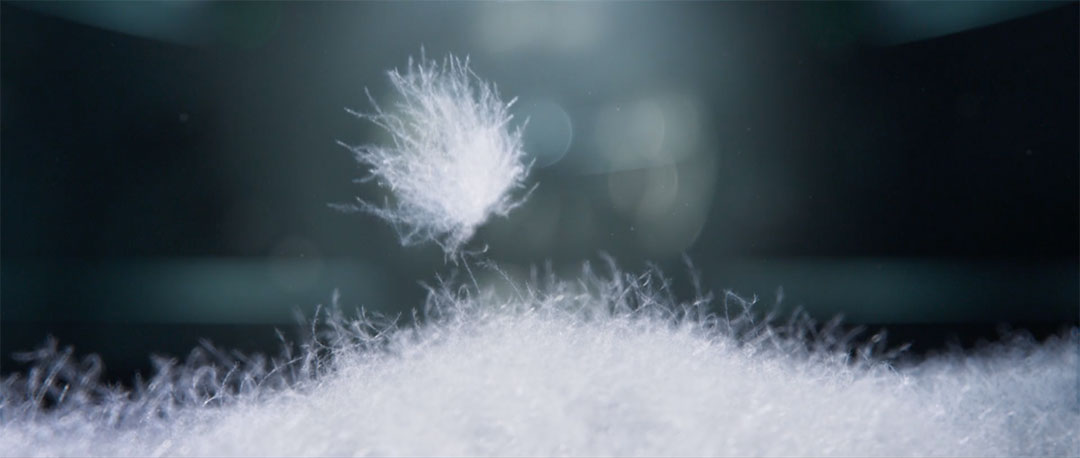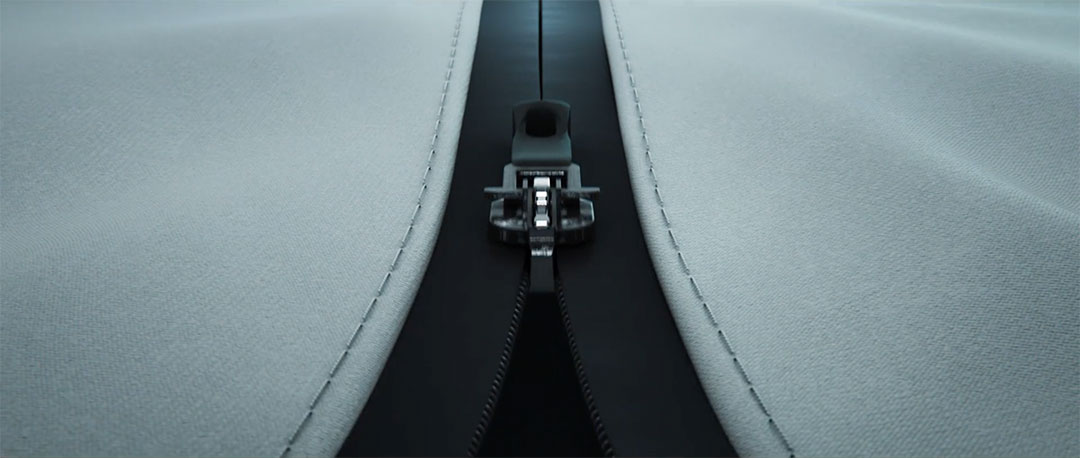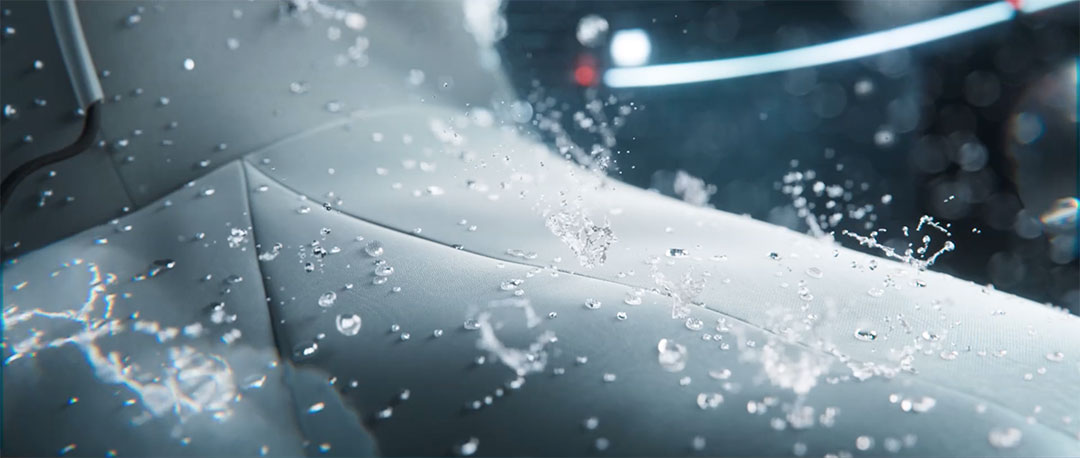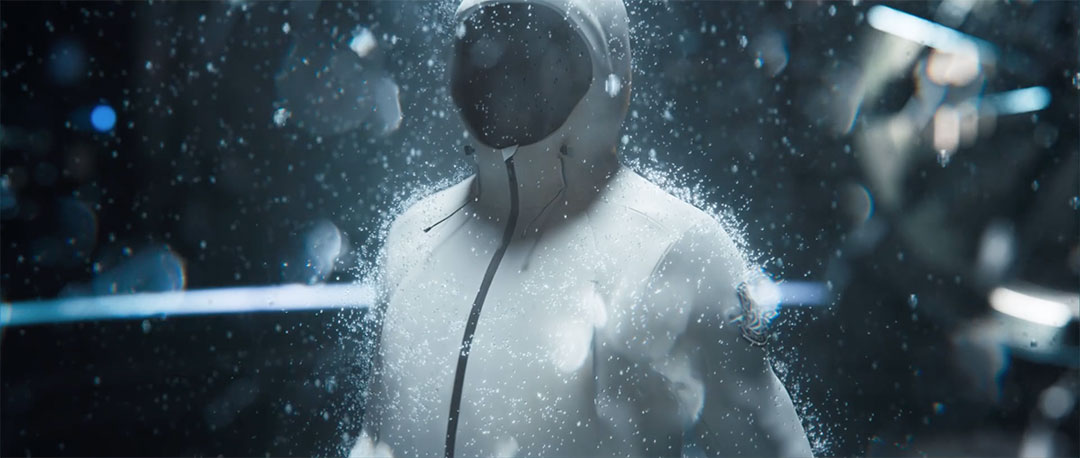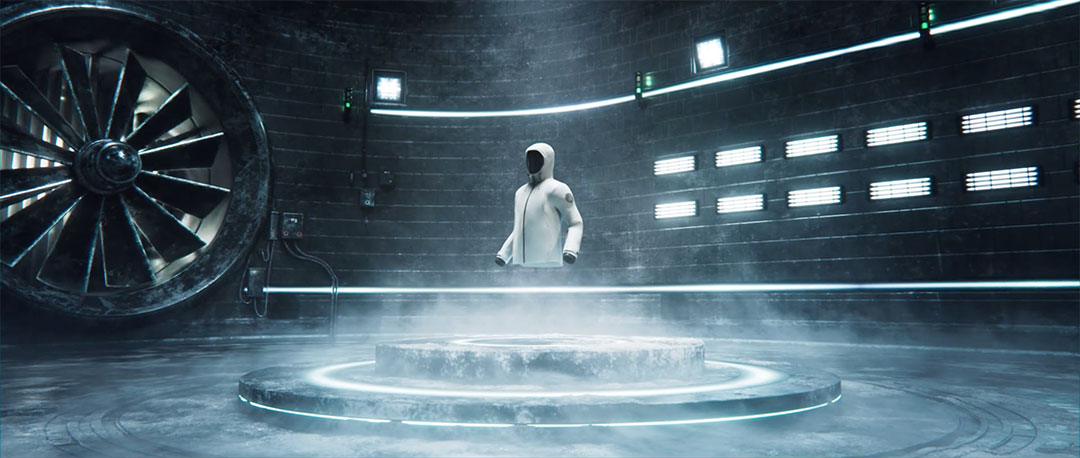 Client: Bosideng
Production: MPC
Director: Barry Greaves
EP: Jamie Loudon
Producer: André Cheng, Chris Li
VFX Supervisor: Kenzie Chen
Asset Supervisor: Aram Hakze
Animation Lead: Voach Wang
Line Producer: Lokesh Balaji
Production Coordinator: Taruna Sehgal
CG Supervisor: Kunal Sarkar
Asset Lead: Manjunath R
CG Artist: Aman Jain
Asset Artist: Sandeep Grover
Previs Artists: Voach Wang, Alexey Petryaev, Anton Zheltiakov & Jade Ma
Lighting Lead: Kenzie Chen
Lighting Artist and Comp Lead: Yan Dai
FX Lead: Anton Zheltiakov
FX Artists: Jackson Zhang, Jade Wang
Compositing Artist: Anton Zheltiakov
Colorist: Nikola Stefanović
Color Producer: Iris Zhang
Color Assistants: Amanda Han, Christine Wang & Peter Yu
Concept Artist: Ellie Cooper