B&Q "Later Means Never" by Sam Gainsborough
Blinkink mixed-media maven Sam Gainsborough and London's Uncommon celebrate the idea "that anyone can improve their home to make life better" in this poetic new stop-motion work for British DIY and home improvement retailer B&Q.
Sam Gainsborough: "I loved the original script, it was grippingly unusual and knew it could make a delightful and peculiar film.
"I'm inspired by traditional animation techniques that let the materials and textures show off their natural beauty.
"Stop-motion felt like the perfect way to bring this story to life, as we could really feel the cracking plaster, the dripping paint, and unraveling wallpaper. DIY is all about getting your hands dirty, and hand-crafted stop-motion has an innate roughness to it that is in keeping with this ethos.
"The nostalgic style is reminiscent of many British animation classics that tell a heartfelt tale through revealing a disruptive and relatable human truth.
"The film involved meticulous craft at every stage of production from hundreds of drawings to develop each character to puppet making every movement and curated set design.
"The living room was modeled on B&Q's interiors range, replicating every exact piece in miniature form. The cave structure was carved from foam, the cracking floor of the set was built from a thick layer of plasticine and the magical tower was made from hundreds of handmade miniature DIY tools."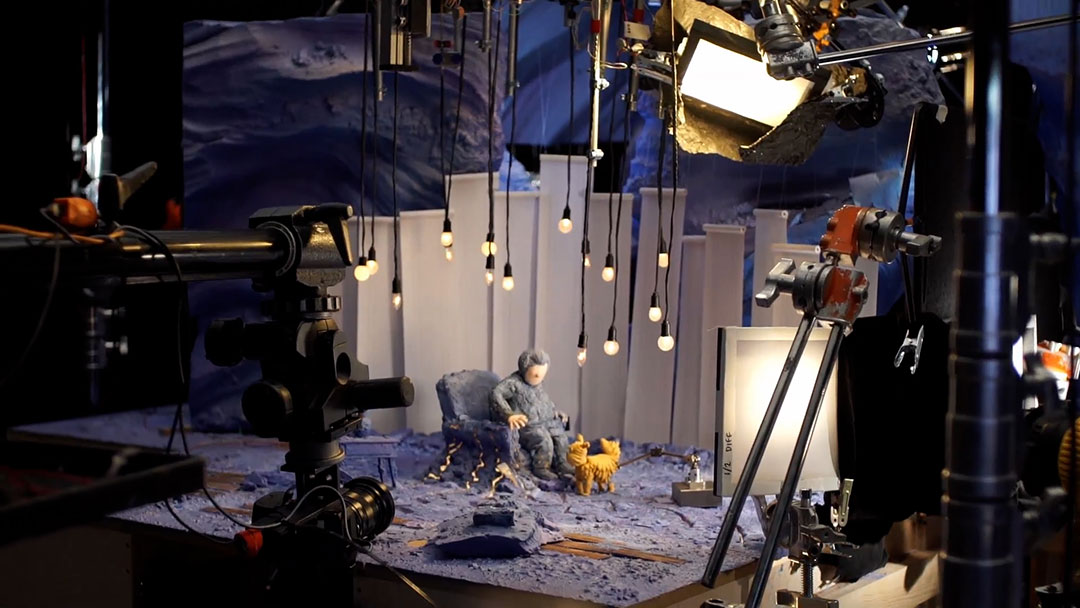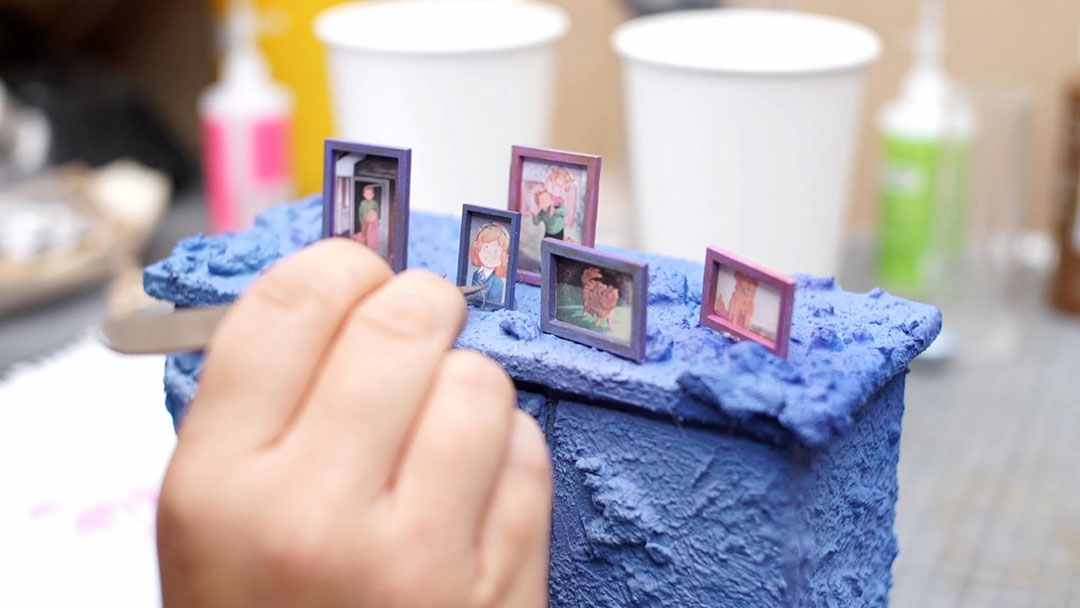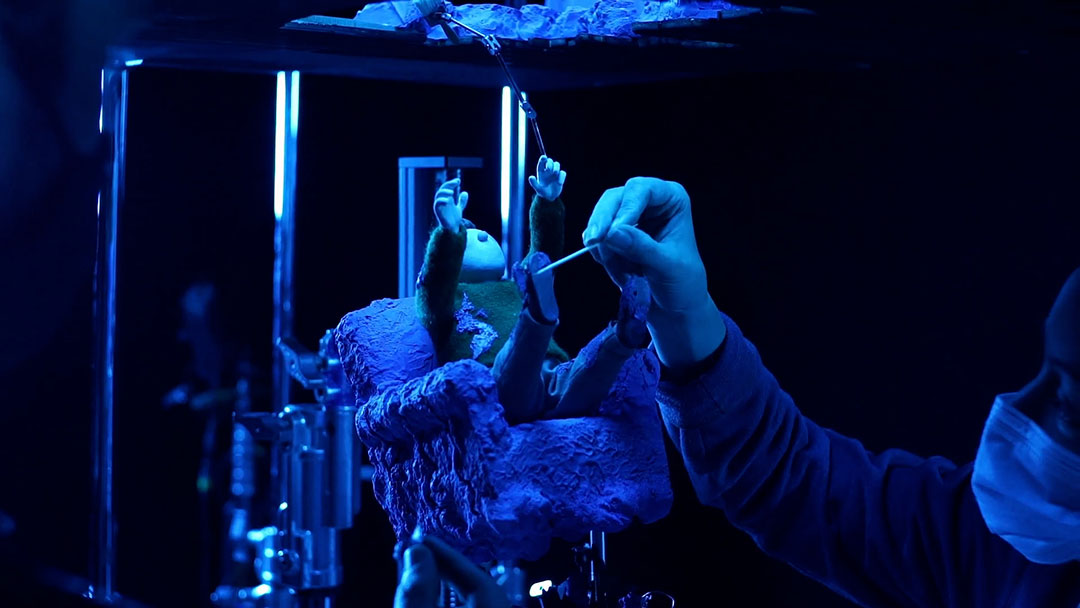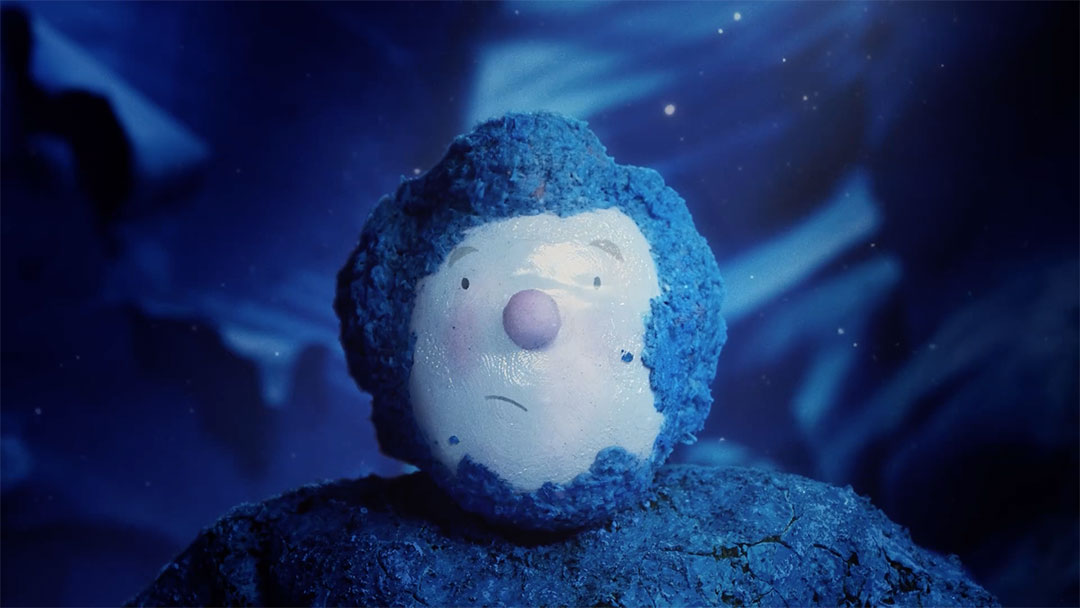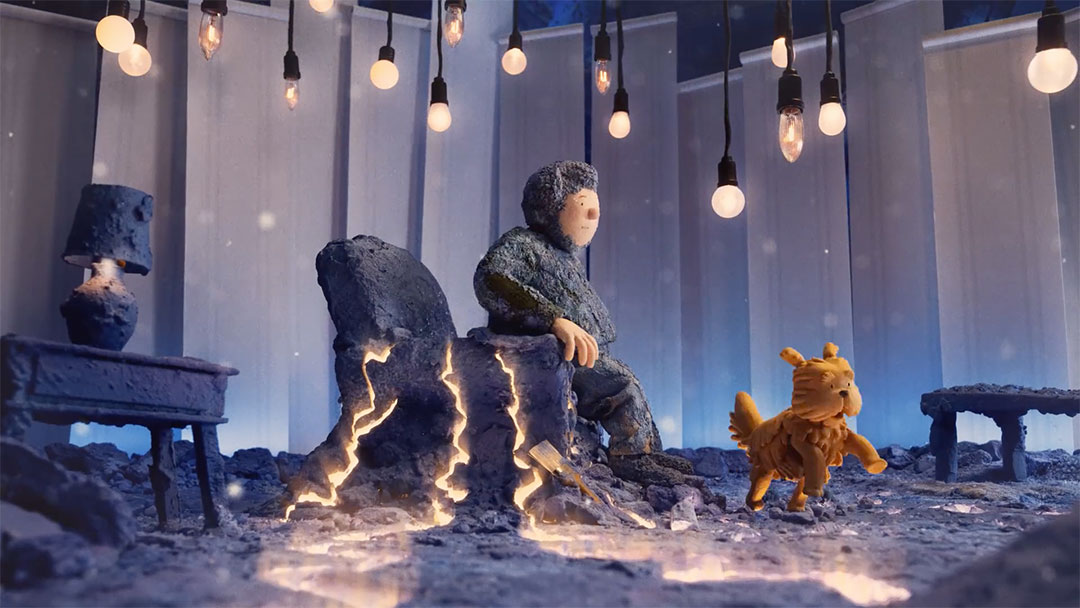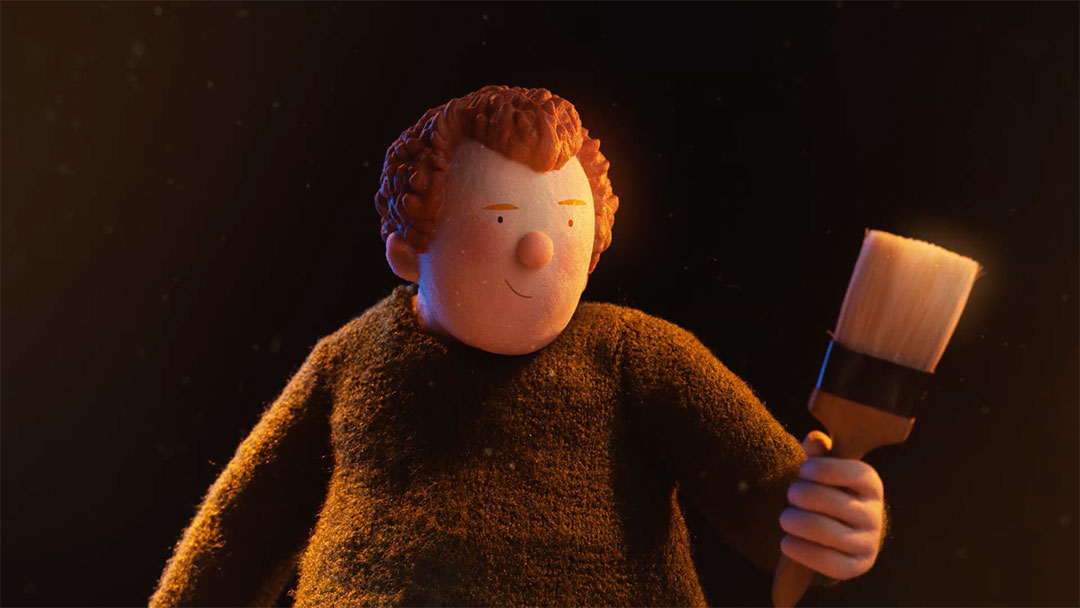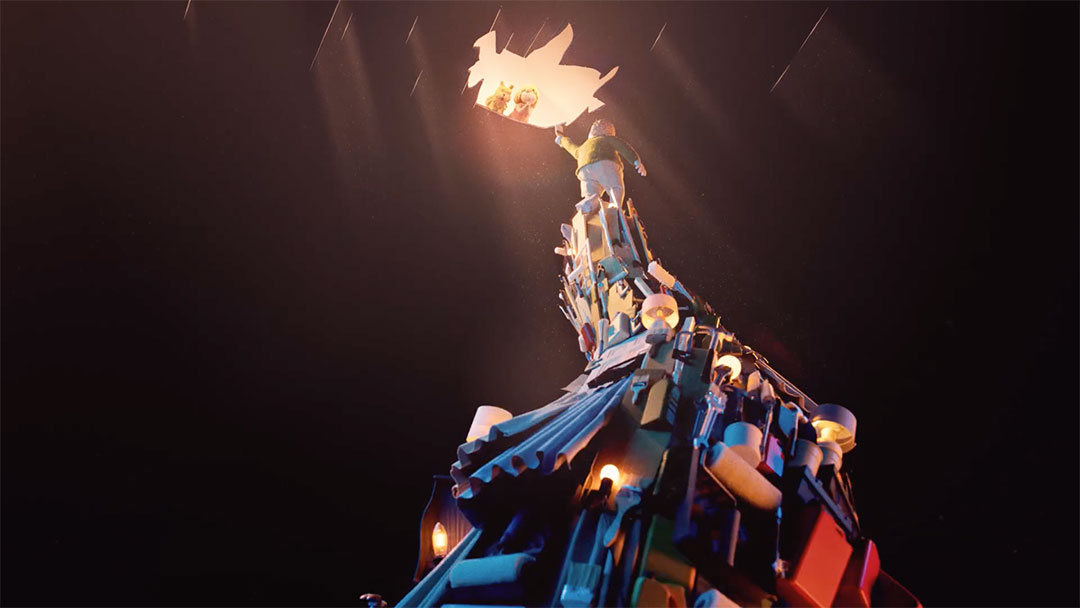 Client: B&Q
Creative Studio: Uncommon
Production: Blinkink
Director: Sam Gainsborough
Executive Producer: Bart Yates, Vic Lovejoy
Producer: Alex Halley / Kwok Yau
Production Manager: Emma Hanson
Post Producer: Emma Cook
Post Production Manager: Mira Valcheva
DoP: Ronnie McQuillan
1st AD: Emma Hanson
1st AC/Moco: Max Halstead
Gaffer: Werner Van Peppen
Sparks: James Owens, George Warren
Stop Motion Riggers: Robin Jackson, Roxannah Linklater
Animators: Andy Biddle, Tobias Fouracre, Steve Warne Art Director: Sarah Crombie, Yossel Simpson-Little
Modelmaker: Emma Rose Dade, Hetty Bax
Sculptor: Edward Burton
Art Department Assistant: Rebecca Fox
Puppet Maker: Nathan Flynn
Puppet Maintenance: Kat Probert
Paint Sequence Animation: Renee Zhan
Studio Manager: Daisy Garside, Clapham Road Studios BTS: Joseph Eckworth
Concept Artists: Tiago Macedo Calliari, Clement Danveau
Character Design: Ewa Luczkow
Storyboard Artist: Simon Cartwright
Post Production: Blinkink Studio
VFX Supervisor: Rob Ward
2D Animators: Jac Clinch, Campbell Hartley
CG Animator: Klaas Harm Boer
CG Texture / Look-dev / Lighting: Sandrine Gimenez
Compositors: Rob Ward, Daniele Baiardini, Gustaf Lindstrom, Victoria Jardine, Jonathan Gallagher
Edit: Stitch Editing
Editor: Richard Woolway
Grade: Andi Chu @ Black Kite
Flame Finishing: Hugo Saunders @ Black Kite
Finishing Post Producer: Jade Denne
Sound: Machine Sound
Sound Design: Alex Bingham, Ben Gulvin
Executive Producer: Matej Oreskovic
Producer: Ghazal Elahi
Music Supervision: Pitch & Sync
Music Track: Pass Them by Agnes Obel