Robots Gotta Dance in The Chemical Brothers "Free Yourself" Video
In the follow-up to their extraordinary 2016 "Wide Open" music video for The Chemical Brothers, Outsider directors Dom&Nic and The Mill VFX crew revisit the AI/robot theme but elevate the numbers and energy.
The Mill's ECD Wes:"'Free Yourself' presented us with the challenge of designing and animating hundreds of robots. It's a project that enabled and required us to experiment with new motion capture technology (specifically Xsens).
"It's been a huge team effort over a nine-month period."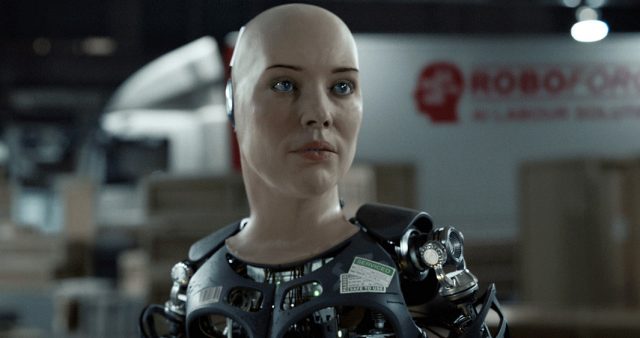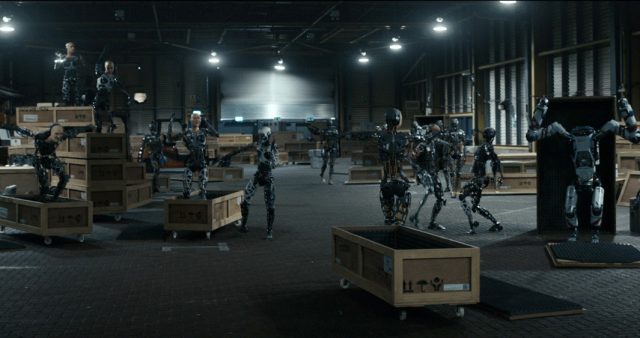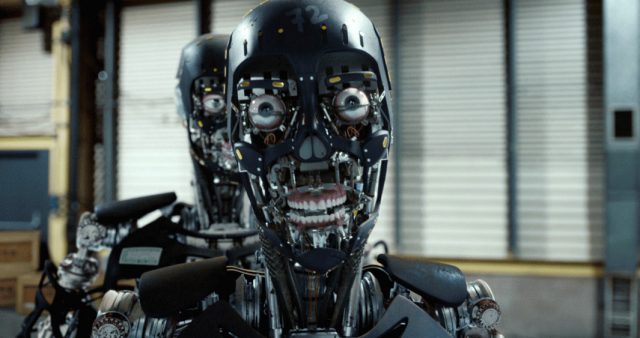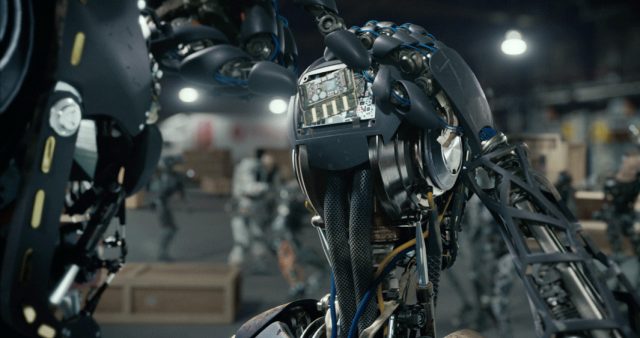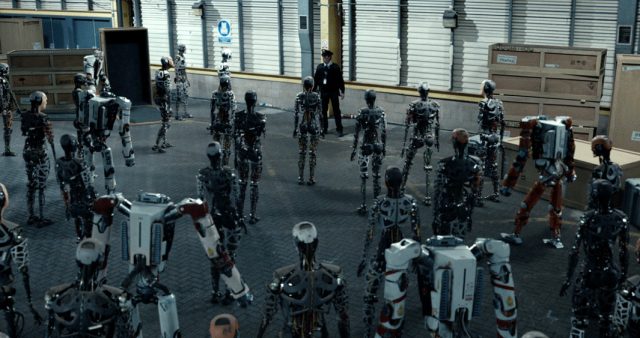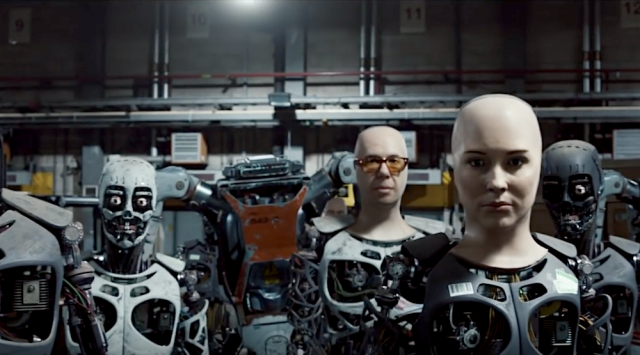 Commissioner: Ailsa Robertson
Production: Outsider
Directors: Dom&Nic
Producer: John Madsen
Production Manager: Steve Elgar
Production Assistant: Tom Benkins
DOP: Alex Barber
VFX Production: The Mill
Executive Producer: Alex Fitzgerald
Producers: Imogen Pai
Shoot Supervisors: Fergal Hendrick, Matthew Kavanagh, Pavel Mamichev
Suraj 'Sid' Harrington-Odedra
Lidar Scanning: Efficacy 4D (Duncan Lees, Jandira Guasque)
Face Scanning: FBFX
VFX Creative: The Mill
Creative Directors: Jorge Montiel & Wes
VFX Supervisors: Suraj 'Sid' Harrington-Odedra & Fergal Hendrick
Lead Rigging/Animation: Matthew Kavanagh
Lead Modeller: Ashley Tilley
Lead Lighting: Clement Granjon
Compositors: Declan Andrews, Pete Hodsman, Sole Martin, Jack Pond, Alfie Vaughan, Rakesh Venugopalan
Rigging: Peter Agg, Mario Ercolano, Andreas Graichen, Phuong 'Karo' Nguyen
Animators: Nicola Gilbert, Kieran Jordan, Kevin O'Sullivan, Maria Robertson, Jimmy Thomas
Modelling/Texturing:: Will Burdett, Alwin Durez, Oliver Hallas,
Pavel Mamichev, Anish Mohan, Bethan Williams
Lighting: Amaan Akram, Max Auer, Carlo Carfora, Vaclav Cizkovsky, Kate Gabriel
FX: Oleks Panaskevych, Dan Yargici
Tracking: Senthil Murgan Balasundaram, Sendil Kumar J
Concept: Matthew Campbell, Carlos Nieto, Sunil Pant, Ross Urien
Colorist: David 'Luddy' Ludlam
Editor: Ed Cheesman @ Final Cut
Sound Design: Anthony Moore @ Factory