Chobani "Dear Alice" Spot by The Line
Director Bjørn-Erik Aschim, who opened the Ciclop Festival a few years back with this inspirational sequence, rallies The Line crew in London to conjure a near-future utopian landscape for US food brand Chobani.
Director Bjørn-Erik Aschim at The Line in London: "What if we created a future for ourselves that was full of optimism and positivity? This was the starting point for our new animated piece for Chobani.
"'Dear Alice' is a love letter from a grandmother to a granddaughter and an optimistic vision of the future of farming. It's a nostalgic look towards a new era of agriculture, with beautifully crafted backgrounds, delicate animation, and a completely unique score by long-time Ghibli composer (and absolute legend) Joe Hisaishi. (Yeah, we can't believe this happened either).
"We love the aspiration in Chobani's vision of the future and hope it will sow the seeds of optimism and feed our imagination for what the future could be. It's a vision we can totally get behind. We couldn't be happier to be part of this campaign."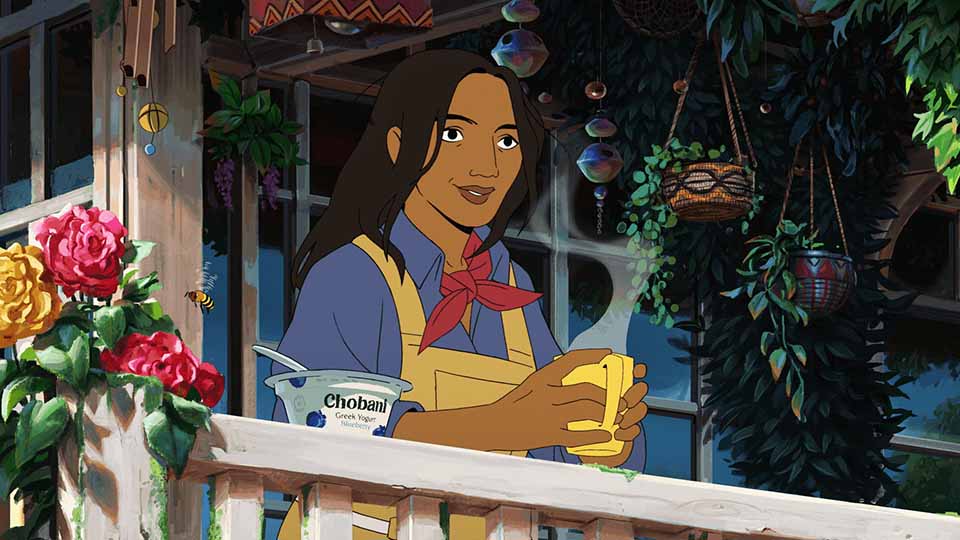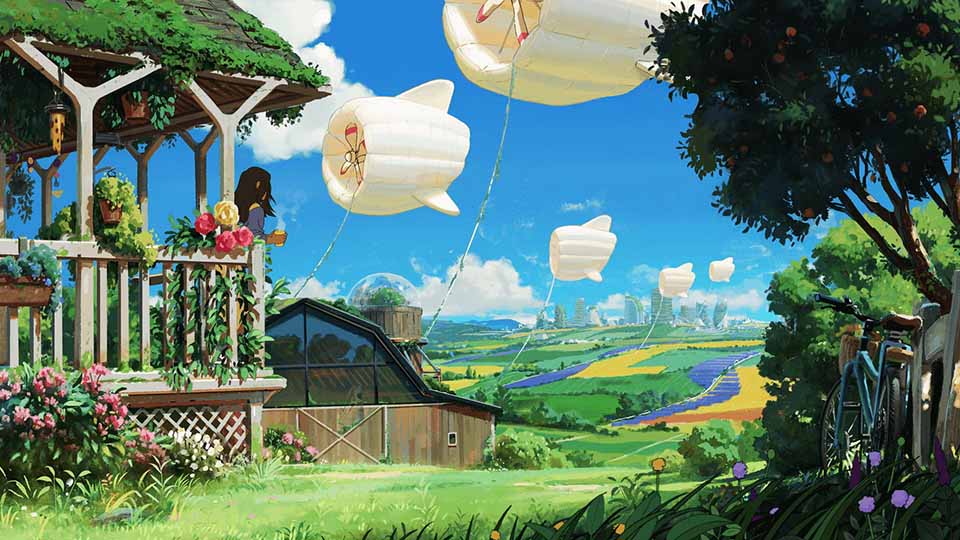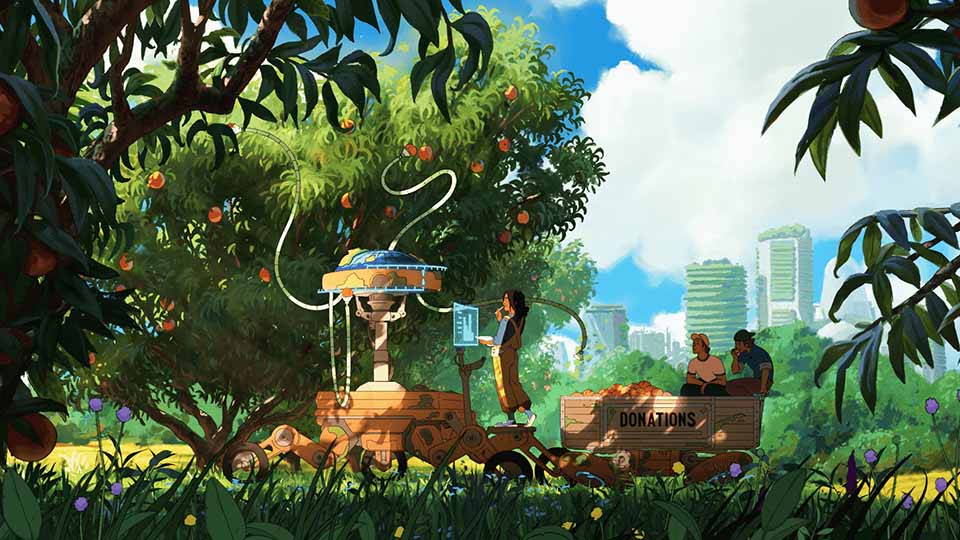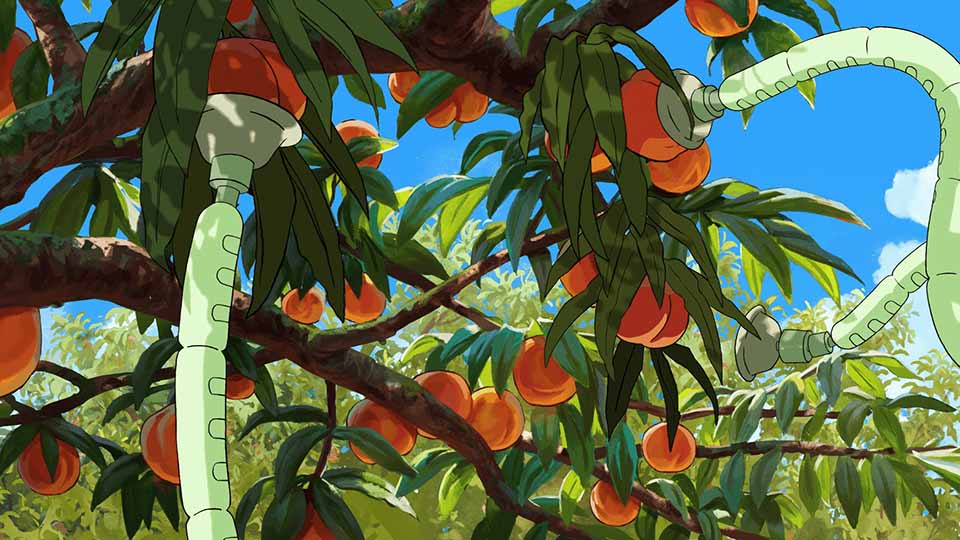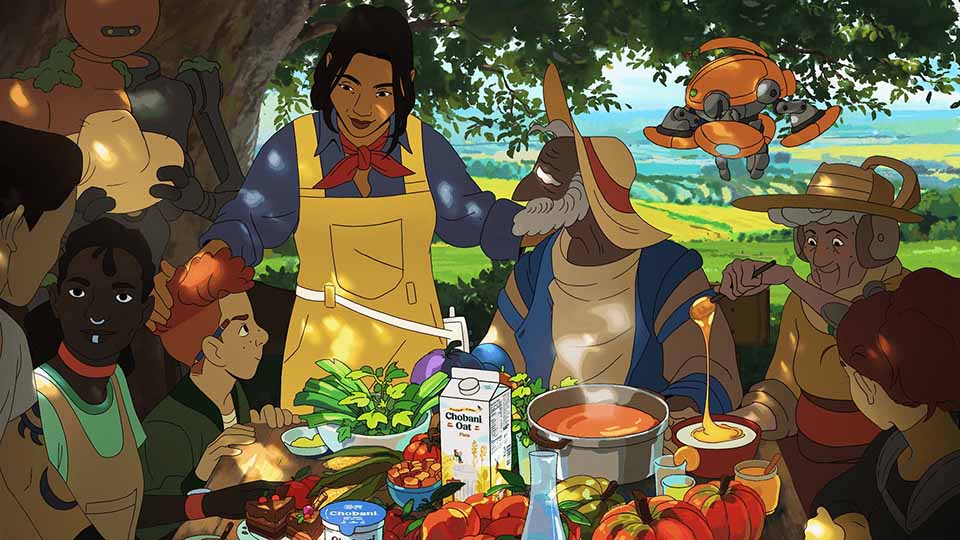 Client: Chobani
Production: The Line
Director: Bjørn-Erik Aschim
Producer: Samia Ahmed
Art Director: Antoine Perez
Production Manager: Macarena Gaset
Editor: Max Taylor
Executive Producer: James Duveen
Head of Production: Hanae Seida
Storyboard: Maxime Jouniot, Louis Kynd
Character Design: Marion Bordeyne
Matthieu Daures: Neïl Dieu, Amanda Holme, Lea Rey Mauzaize, Alexandra Petit, Margaux Rosiau
Concept Art: Chiara Benedetti, Camille Broutin, Camille Sule, Jessica Woulfe
Mech Design: Braydan Barrett, Sachin Teng
Prop Design: Wesley Louis
Motion Design: Max Taylor, Skye van der Walt
Lead Animator: Bishoy Gendi
Animation: Matthieu Daures, Tim Dillnutt, Sara Frias, Daryl Graham, Reg Isaac, Amanda Jespersen Holm, Marianne Le Moigne, Rebecca Perrone, Xavi Siria
FX Animation: Quentin Cordonnier, Sim Marriott, Matthieu Petit, Frankie Swan
Cleanup: Judit Boor, Alison Oxborrow, Chrisitina Nerland, Amix
Colour: Amix
Background Art: Daniel Clarke, Raja Nandepu, Antoine Perez, Arnaud Tribout, Jessica Wolfe, Harrison Yinfaowei
Lead Compositor: Elliott Kajdan
Compositor: Valerie Guichard, Guy Lubin, Courtney Pryce, Leandro Vazquez
3D Generalist: Klaas-Harm de Boer, Christine Jau, Milo Targett
Junior Generalist/Online Editor: Skye van der Walt
Production Coordinator: Tyler Antin
Music: Joe Hisaishi
Audio: Walker