De La Soul "Whoodeeni Feat 2 Chainz" by Kristian Mercado
Inspired by vinyl toys and afro-futurism, New York director Kristian Mercado enlists Buenos Aires studio DeTuco to conjure a tripped out 2D/3D animated adventure for venerable American hip hop trio De La Soul.
Kristian Mercado: "I wanted to capture the feeling of pressure and being chased as an overall theme and mix that with magical elements. The idea of time and feeling of desperation.
"We worked closely with DeTuco to accomplish the look and feel. We had a long process on character design, trying to showcase De La Soul in a very contemporary cool way.
"DeTuco really killed the CGI and animation on this. I wanted it to feel a bit stylized and cool, so we experimented a lot. I wanted everything to have a texture and feel. Neon soaked too.
"Eventually, we took a hyper edit approach, which has been a signature of mine with projects, where I just let the edit go wild, and we mix a lot of possibilities and things all at once. It becomes a sensory experience."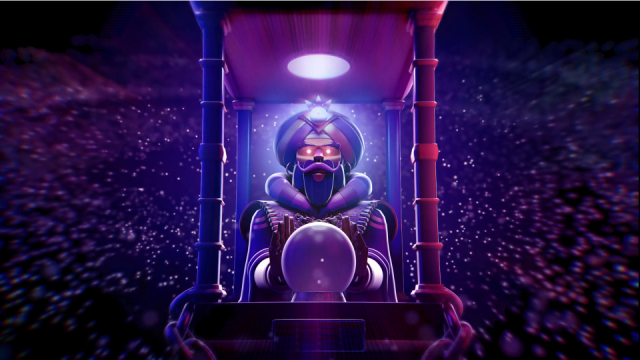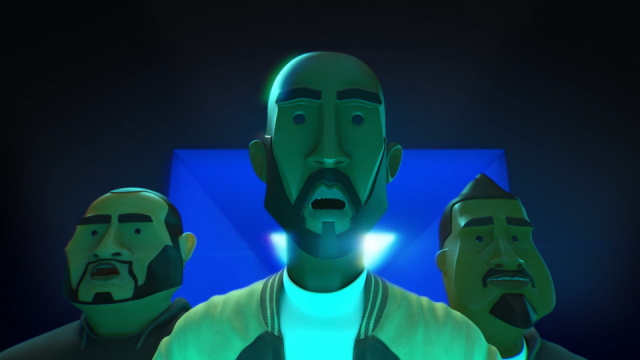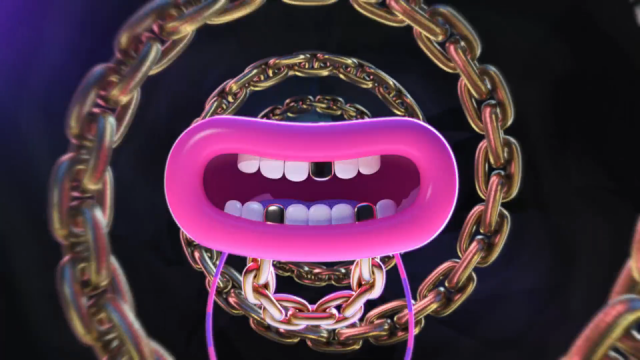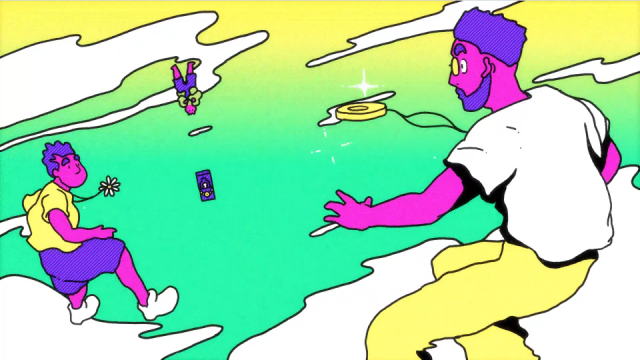 Director: Kristian Mercado
Creative Director: Brandon Hixon
Production: DeTuco
Script: Sawa, Kristian Mercado, Brandon Hixon
Art Direction: Sawa
Character Design: Sawa, Evelin Unfer
Storyboard: Sawa, Evelin Unfer
3D Supervision: Mariano De Apellaniz, Flavio Bianchi
3D Modelling: Mariano De Apellaniz, Flavio Bianchi, Nico Sparnocchia
Rigs: Flavio Bianchi, Nico Sparnocchia
Shading/Texture/Lighting: Mariano De Apellaniz, Nico Sparnocchia
3D Animation: Pablo Lorenzo, Ignacio Fina, Gabriel Firu Sabsay, Flavio Bianchi, Nico Sparnocchia
3D simulation: Esteban De Bonis
Edit & Compo: Claudio Langsam, Fernando Sawa
Prelim Design: Kristian Mercado
Producer: Valentín Alen
Executive Producer: Cecilia Di Tirro
Final Edit: Micheal Reuter
Additional 3D support: Fustic. Studio – Trung Bao, Hai Doan, Nam Le
3D artists: David Manzo, Jason Guerrero
2D Animation: Zach Lydon
SFX 2D animation: Tyler Dibiasio