Directory of Illustration Promo by BluBlu Studios
Creative Producer Jed Skrzypczyk at BluBlu Studios in Warsaw, Poland: "Serbin Creative asked us to help them with their campaign to attract freelance illustrators and animation studios to join their leading marketing program, which helps the artists to attract new clients by showcasing their work.
"In close collaboration with the client, we took care of the whole process – from scriptwriting to sound design. We decided to mix 2D animation with 3D elements and cel animation.
"In terms of art direction, we've decided to pay a tribute to more traditional art activities, especially painting and hand drawing. The challenge we encountered as an aftermath of that decision – was to depict assets belonging to a digital space through analog allegories."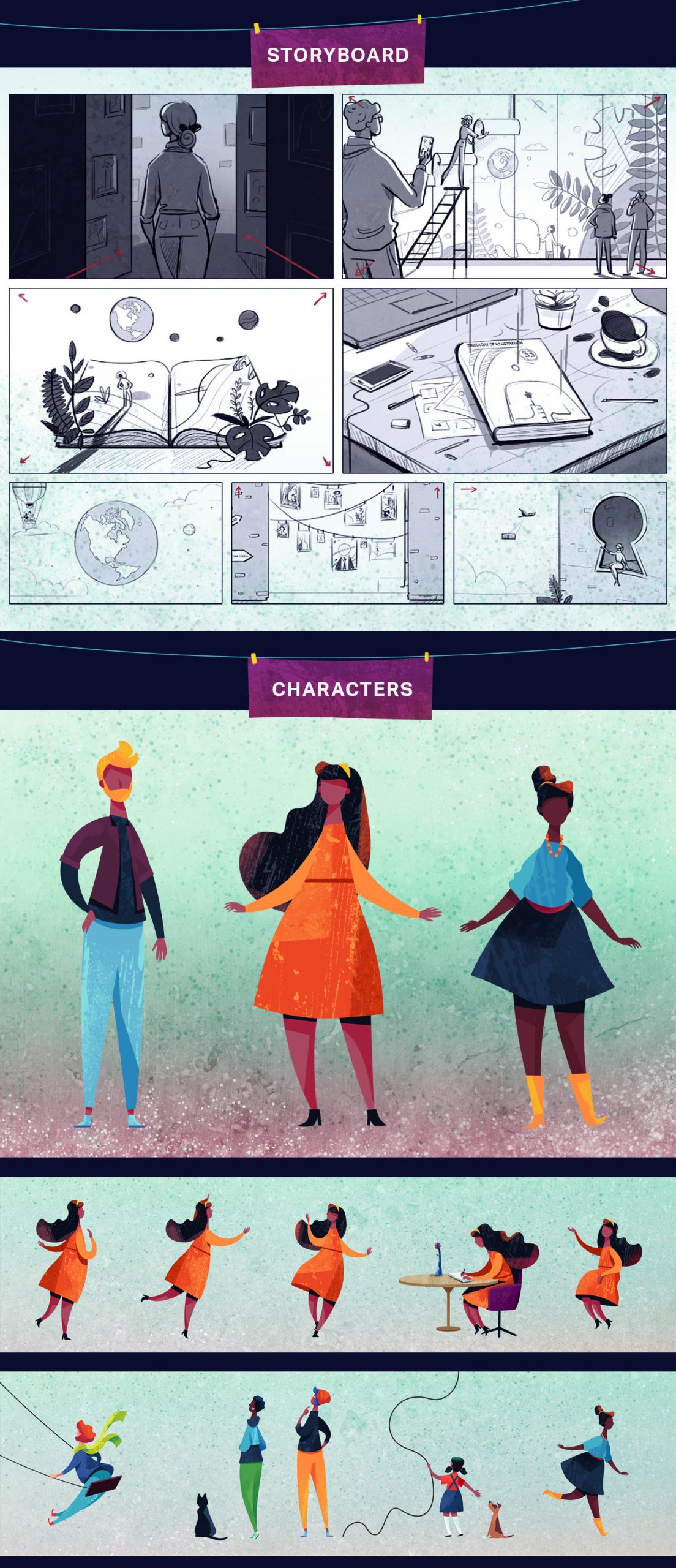 Client: Serbin Creative
Production: BluBlu Studios
Creative Director: Monika Kurek
Art Direction: Ewa Baran
Executive Producer: Jarek Nowak
Animation/Illustration: Ewa Baran, Jagoda Kaleta, Miłosz Kokociński, Michał Machowina, Matijos Gebreselassie