Doodle Project II: 44 Animators and 21 Musicians Later…
Back in 2013, we published an exquisite corpse-style film called Doodle Project originated by Berlin animator Dante Zaballa. Now, Zaballa and several dozen of his closest friends are back with Doodle Project II and it's just as fun and unpredictable as the first.
Fun fact: Doodle Project was featured on the cover of Stash 102.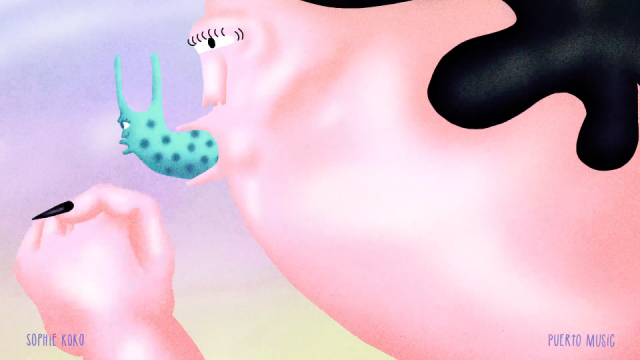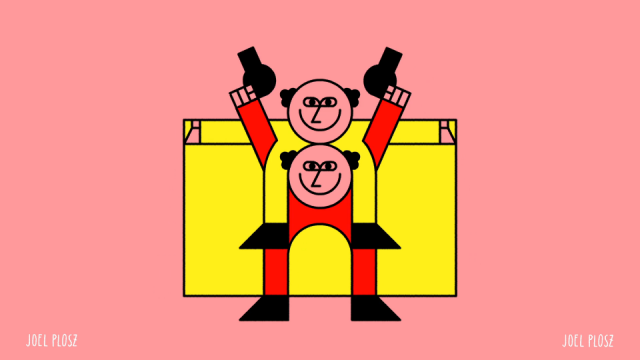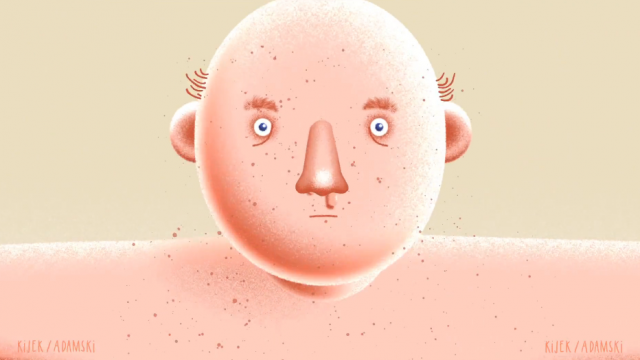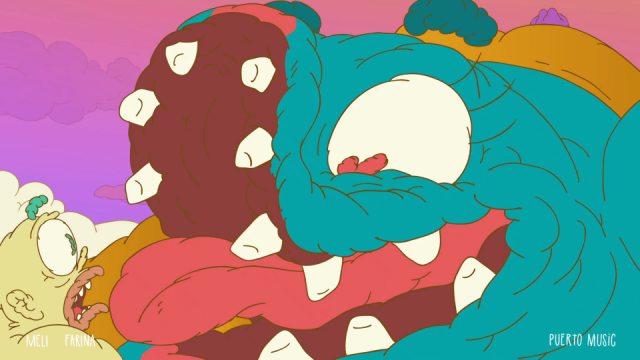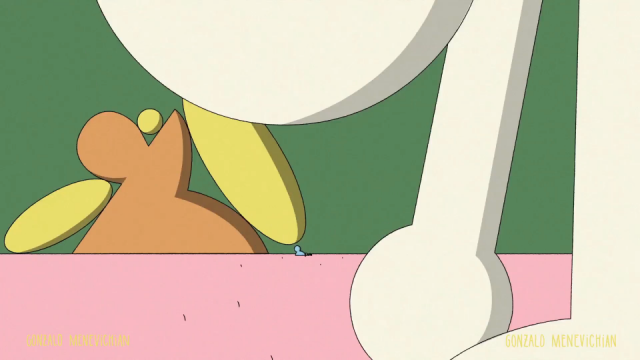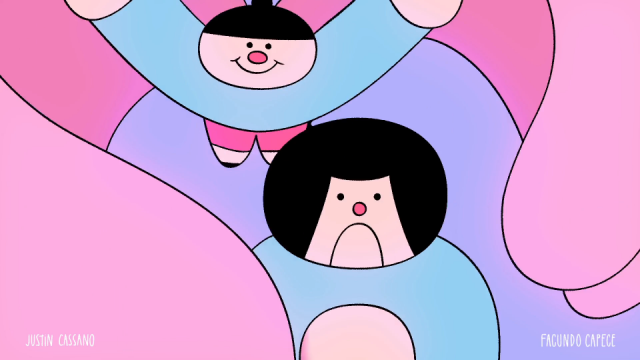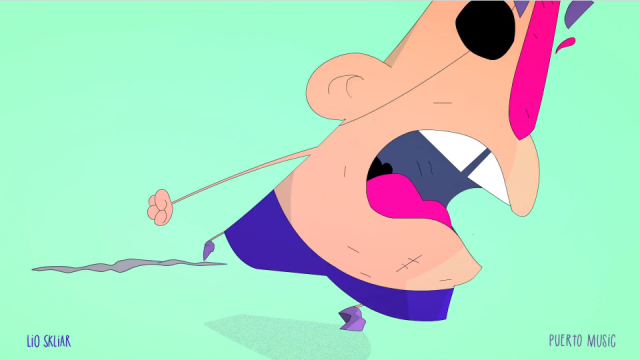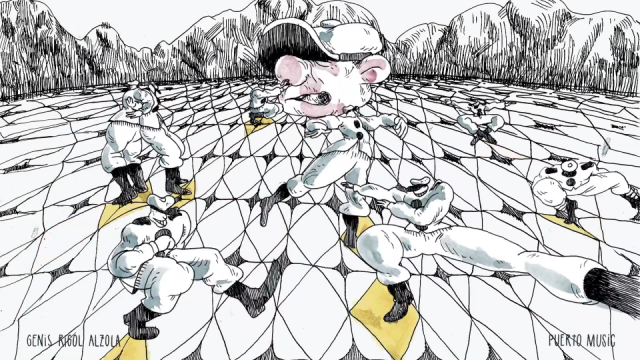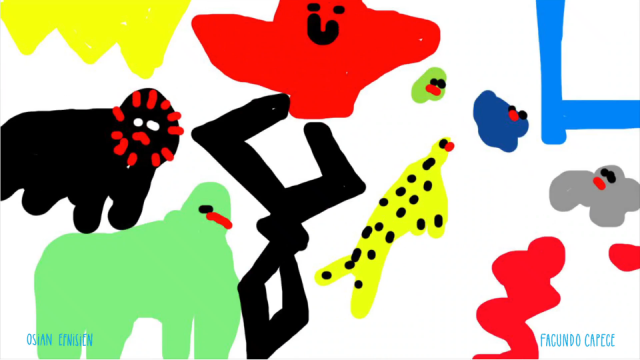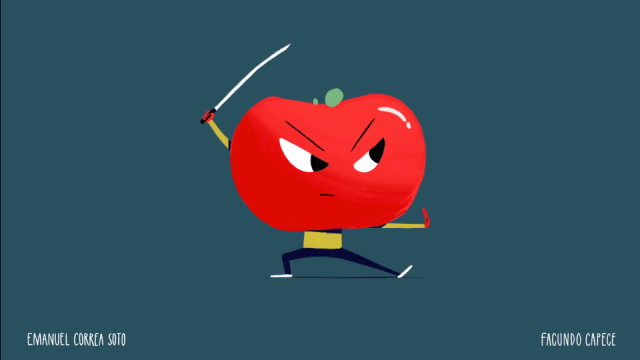 Producer: Dante Zaballa
Animators:
Gabriel Fermanelli (Arg) – gahfe.com
Eze Matteo (Arg) – ezematteo.com/
Anne-Lou Erambert (France) – annelougraoww.tumblr.com/
Guille Comin (Spain) – guillecomin.com/
Max Maleo (France) – instagram.com/maxmaleo/
Simon Appel (Sweden) – instagram.com/simonappel/
Melisa Farina (Arg) – instagram.com/melisa_farina/
Caleb Wood (USA) – kbibwod.com/
Vincent Tsui (France) – vincent-tsui.com/
Emanuel Correa Soto (Arg) – manucorreasoto.com/
Daniel Savage (USA) – somethingsavage.com/
Valentin Stoll (France) – valentinstoll.tumblr.com/
Robert Loebel (Germany) – robertloebel.com/
Adam Black (South Africa) – admblck.tumblr.com/
Debora Cruchon (France) – deboracheyenne.com/
Eze Torres (Arg) – rudocompany.com/
Alex Grigg (Australia) – alexgrigg.com/
Ryoji Yamada (Japan) – ryojiyamada.com/
Masanobu Hiraoka (Japan) – instagram.com/masanobuhiraoka
Leo Campasso (Arg) – leocampasso.com.ar/
Olivia Blanc (France) – cargocollective.com/oliblanc
Max Litnov (Russia) – kclogg.tumblr.com/
Jamie Wolfe (USA) – jamiewolfe.com/
Gonzalo Menevichian (Argentina) – instagram.com/gonzalomenevichian/
Mab Bergara (Argentina) – cancanclub.com.ar/
Olesya Shchukina (Russia) – spitsbergenisland.com/
Sophie Koko (France) – sophiekokogate.com/
Damien Tran (France) – damientran.com/
Mehdi Shiri (Iran) – instagram.com/mehdishirii
Martin Allais (Venezuela) – martinallais.com/
Joel Plosz (USA) – joelplosz.com
Lana Simanenkova (Estonia) – lana.land/
Justin Cassano (USA) – justincassano.tumblr.com/
Claudio Iriarte (Argentina) – claudioiriarte.com/
Lio Skliar (Argentina) – lioskliar.com/
Maximiliano Alejandro Zas (Arg) – instagram.com/dibujarahora/
Becho Lo Bianco (Arg) – cancanclub.com.ar/
Kijek / Adamski (Poland) – kijekadamski.com/
Genis Rigol Alzola (Spain) – genisrigol.com/
Osian Efnisien (UK) – instagram.com/osian.efnisien/
Dan Castro (UK) – mistercastro.co.uk/
Ombrebueno (Spain) – ombrebueno.com/
Luiz Stockler (Brazil/UK) – luizstockler.com/
Dante Zaballa (Arg) – dantezaballa.com/
Musicians:
Daniele Carmosino (Italy) – danca.tv/
Mott & White (UK) – mottandwhite.com/
Juan solo (Arg) – perrolobo.com.ar/
Ambrose Yu (US) – ambroseyu.com/
Puerto Music (Argentina) – puerto.com.ar/
Aimar Molero (Spain) – aimar-molero.com
Facundo Capece (Arg) – facundocapece.com/
Simon Appel (Sweden) – instagram.com/simonappel/
Seba Acampante (Arg) – soundcloud.com/acampante
Ilie Honciuc (Rumania) – soundcloud.com/cpti
Robert Loebel (Germany) – robertloebel.com/
Mt. Wave Studio (South Africa) – mountwavemusic.com/
Leo Campasso (Arg) – leocampasso.com.ar/max
Matthew Rappold (USA) – instagram.com/matthewtali_music/
Max Litnov (Russia) – kclogg.tumblr.com/
Gonzalo Menevichian (Arg) – instagram.com/gonzalomenevichian/
Damien Tran (France) – damientran.com/
Martin Allais (Venezuela) – martinallais.com/
Joel Plosz (USA) – joelplosz.com
Maximiliano Alejandro Zas (Arg) – instagram.com/dibujarahora/
Kijek / Adamski (Poland) – kijekadamski.com/
Type: Elda Broglio – instagram.com/eldabroglio/
Opening text: Osian Efnisien – instagram.com/osian.efnisien/
Audio mastering: Puerto Music – puerto.com.ar/