How to Drive-thru McDonalds on World Car Free Day
According to McDonald's, 70 percent of their U.S. sales come from drive-thru windows. So how does such a vehicle-dependent restaurant go about embracing a pro-green initiative like World Car Free Day?
Answer: Hire Le Cube to design and animate a cast of customers picking up their fast food astride various whimsical and fossil-free modes of transport.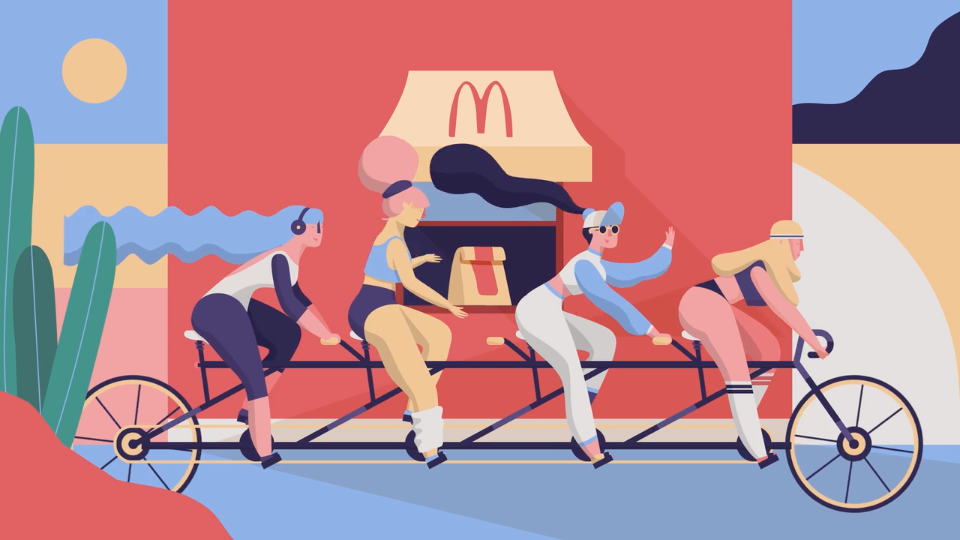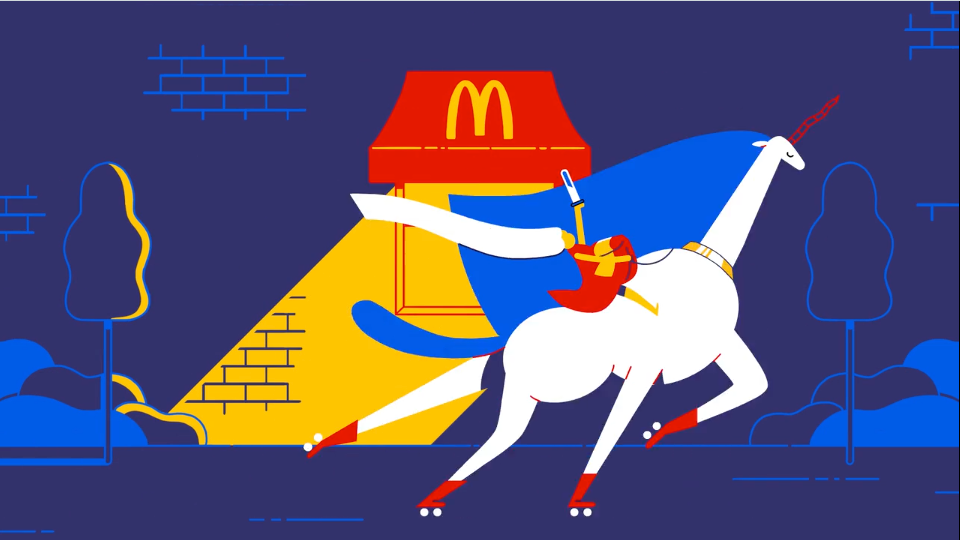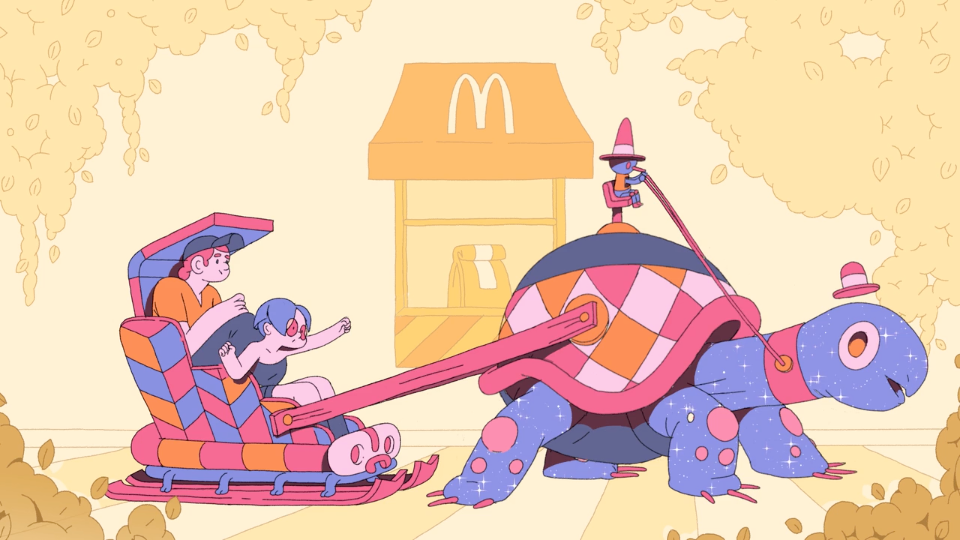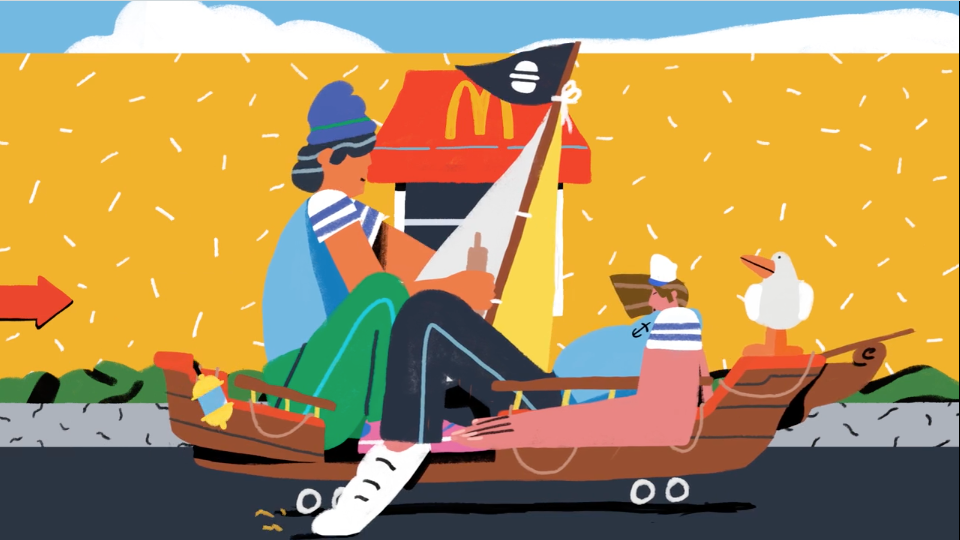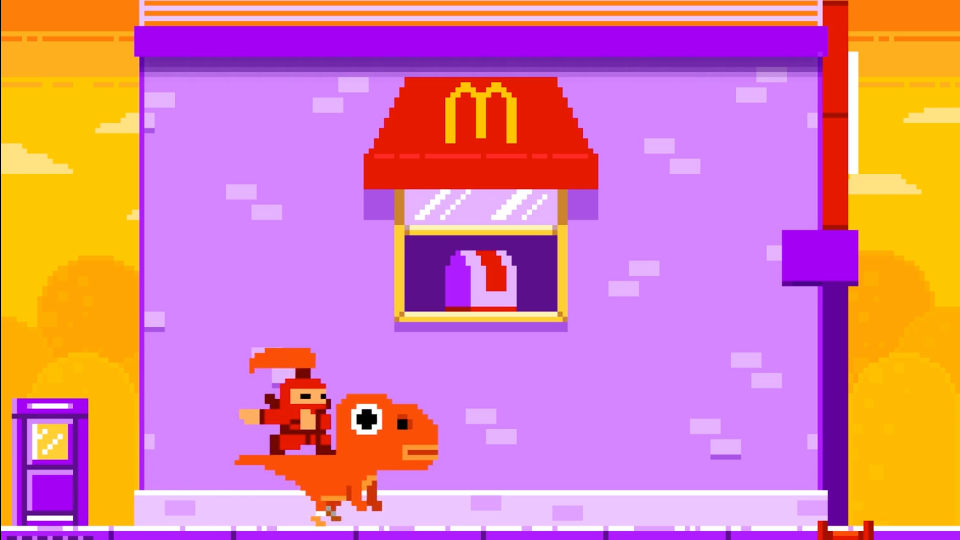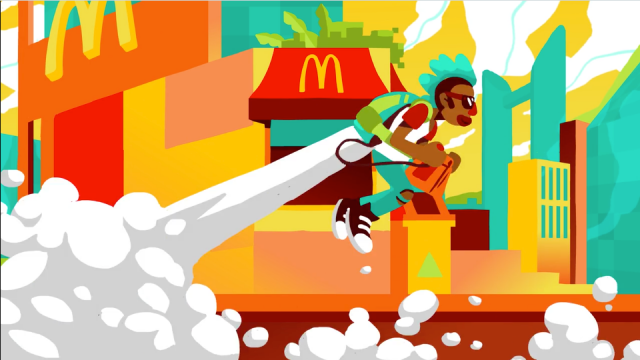 Client: McDonald's Brazil
Agency: DM9DDB
Creative VP: Aricio Fortes
Digital Creative VP : Eduardo Battiston
ECD: Paulo Coelho
CD: Adriano Alarcon
AD: Andres Puig, Maicon Pinheiro, André Mancini
Copy: Ignacio Carelli, Alexandre Freire, Alessandra Muccillo
Animation: Le Cube
Director: Ralph Karam
Executive production: Gustavo Karam and Juan Manuel Freire
Producer: Larissa Miranda
Artists: Andrea Devia Nuño, Bocha Barrena, César Pelizer, Eugenia Casal,
Fabrício Lima, Fernando Finamore, Fran Luque, Gastón Pacheco, João
Lavieri, Lucas Fiacadori, Matchola (Matheus Muniz), Milton Gonzales, Paulo
Stoker, Santiago Oddis, Sergio Kechu.
Design: Leandro Chaman
3D: Chris Rey Willis
Motion Graphics and Composition: Jardeson Rocha
Music: Cachorro Loco