Elevating the Art of the PSA: Buck for AA
If you've seen their work for Childline, you know Buck has a particular talent for animated PSAs. The latest evidence: This touching, low-key piece for Alcoholics Anonymous from ECD Orion Tait and crew held together by AA members' narratives, a muted palette plus clever and organic transitions.
Buck NY EP Anne Skopas: "We responded to the heartfelt stories of AA members and wanted to visualize the emotional and psychological journeys through illustration, animation and metaphor. Also, we tried to develop a tone that could accurately reflect how AA can impact people lives."
Sound design direction/production by John Black at CypherAudio. Music by Tobias Norberg.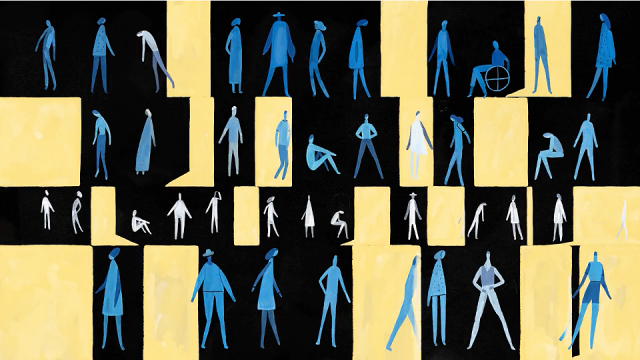 DIRECTED BY:
BUCK
EXECUTIVE CREATIVE DIRECTOR:
Orion Tait
EXECUTIVE PRODUCER:
Anne Skopas
CREATIVE DIRECTOR:
Thomas Schmid
ASSOCIATE CREATIVE DIRECTOR:
Justin Fines
SENIOR PRODUCER:
Kitty Dillard
PRODUCTION COORDINATOR:
Stefania Consarino
STORYBOARD:
Justin Fines
Thomas Schmid
DESIGN:
Justin Fines
Thomas Schmid
LOOK DEVELOPMENT:
Fede Reano
ANIMATIC:
Olivia Blanc
William Trebutien
CEL ANIMATION (PENCIL):
Olivia Blanc
Anna Ginsburg
Kyle Mowat
William Trebutien
CEL ANIMATION (CLEANUP):
Nicolo Bianchino
Olivia Blanc
Justin Fines
Daniel Oeffinger
Fede Reano
Thomas Schmid
Kyle Strope
MUSIC & SOUND DESIGN:
CypherAudio
SOUND DESIGN/DIRECTION/PRODUCTION:
John Black
MUSIC COMPOSITION:
Tobias Norberg