Whoopi Goldberg Pushes for "The Gigantic Change"
Whoopi Goldberg's call for climate action comes to dramatic life in the hands of animation directors George Lewin and Nicola Jane Francis for Extinction Rebellion through Passion Pictures in London.
From Extinction Rebellion: "The film, released as part of World Environment Day, looks back from 2050 to show how people came together to save the world from the climate and ecological crisis.
"As we start to plan how to rebuild our world post-COVID, the film shows that a brighter future really is possible. But this won't happen on its own; we must all take action today.
"The team behind The Gigantic Change, together with Passion Pictures knew that Whoopi's iconic voice would bring a perfect sense of gravitas to the performance. She is a prominent campaigner on environmental issues, so she had the power to inspire many of her followers to take action.
"The urgency of the situation clearly resonates with her, and many others, but the challenge is to communicate this urgency to the wider public.
"This is the primary purpose of The Gigantic Change. After seeing the film, viewers are invited to visit https://www.thegiganticchange.com, a simple website outlining the most effective actions they can take to save the environment."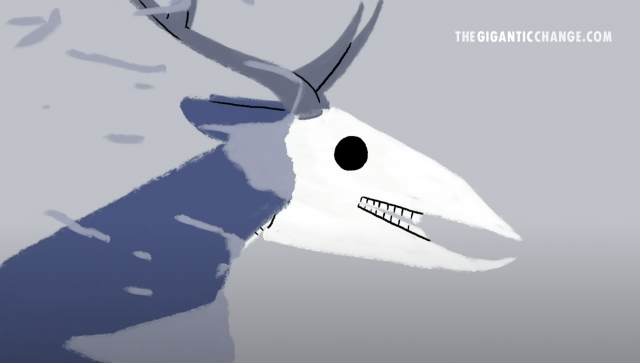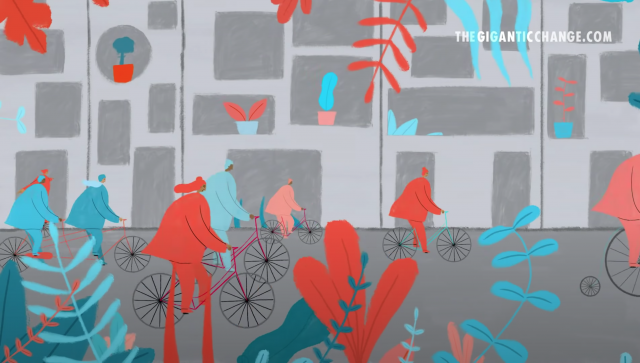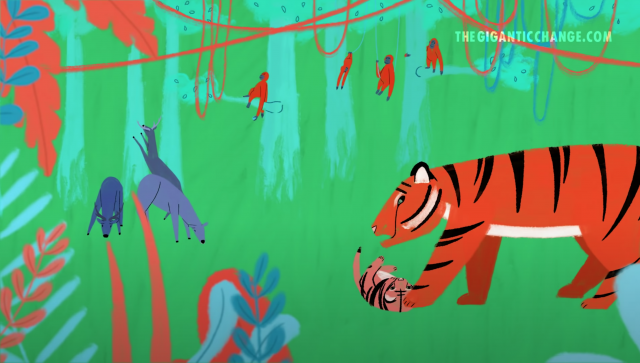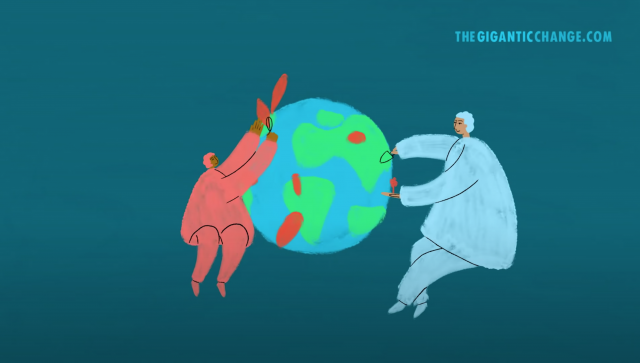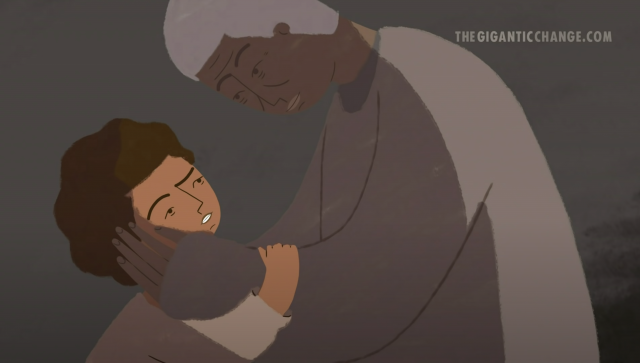 Client: Extinction Rebellion
Production: Passion Pictures
Co-Directors: George Lewin, Nicola Jane Francis
Executive Producer: Belle Palmer
Producer: Serena Schellenberg
Designer/animator: Nicola Jane Francis
Original Story: George Lewin
Co-Writers: Nicola Jane Francis, Josh Hughes
Music Composer: Simon Chamberlain
Sound Designer: Chris Banks
Voiceover Recording: Factory Studios
Grandmother: Whoopi Goldberg
Granddaughter: Livia Nelson
Casting Director: Nicci Topping Casting (CSA)
Special thanks: GoFundMe campaign contributors