First Look at Bill Joyce's New Animated Short "Mr Spam Gets a New Hat"
From the team at DNEG in London: "We're delighted to share the trailer for Mr. Spam Gets A New Hat, the imaginative new animated short from Oscar-Winning filmmaker Bill Joyce.
"Set to receive its North American premiere at the San Diego International Film Festival later this month, the film is an enchanting story of love and salvation co-produced by David Prescott and DNEG Animation.
"Inspired by early silent cinema and set in 1927, the film follows a visionary inventor called Mr Spam, whose job at the Hammer to Heads factory smashes his hat along with his dreams. Speaking about his initial concept for the story, Bill Joyce reflects:
"The very first inklings behind Mr Spam Gets A New Hat came from a friend of mine. I asked him if he liked his job and he said that he'd rather be hit in the head with a hammer all day long. A very vivid image came to mind of a man who can't pry the hat off his head and so can't get his dreams out."
"To realize Bill's personal vision for this project, the DNEG Animation team turned to real-time rendering tools to innovate new animation workflows.
Likening the experience of working with Unreal Engine to the pioneering spirit of silent cinema — a core inspiration to the project — Bill Joyce said:
"Some of the ways we were able to work simply weren't possible before in animation. Every step in this new process carried through that fundamental sense of exploration and optimism that I feel makes for a buoyant, uplifting piece.
"I have never felt more freedom as a director or worked in such a 'yes we can' environment. Every moment spent crafting the world and the look and the story of Mr Spam was a joy, and it did wonderful things for my soul."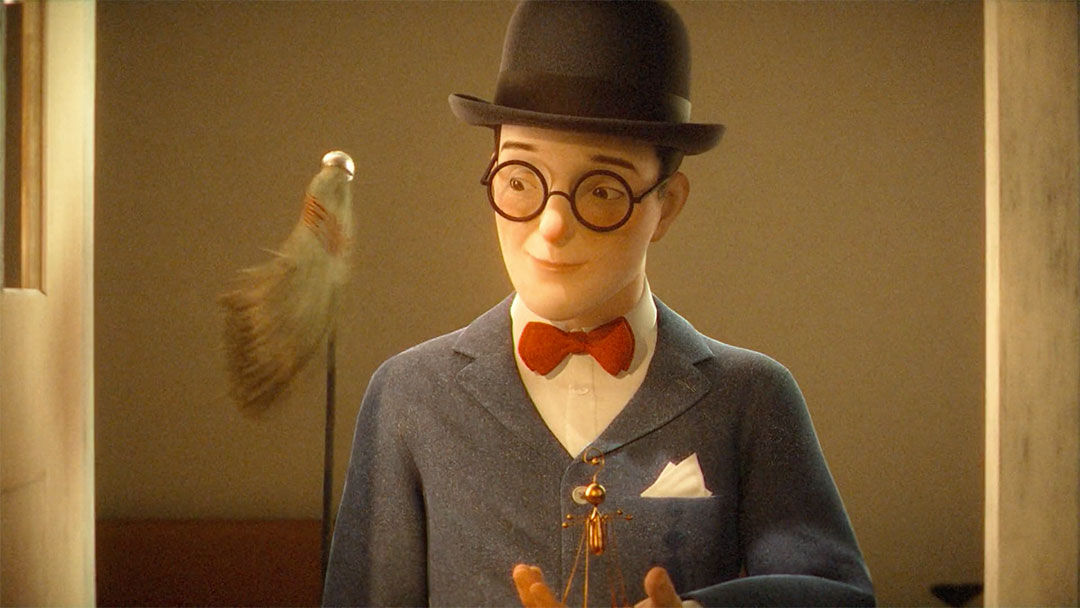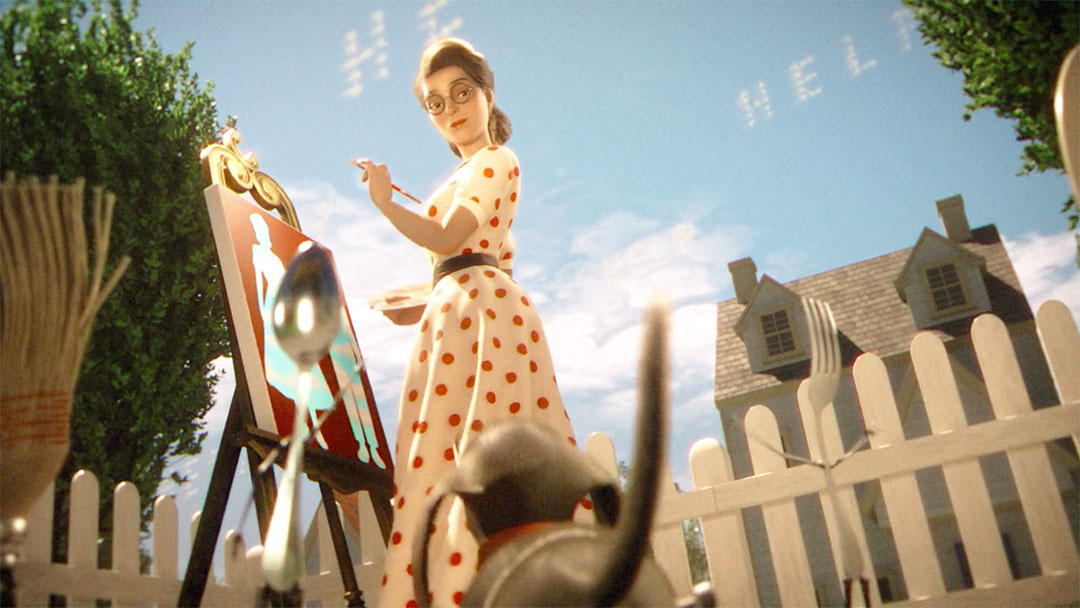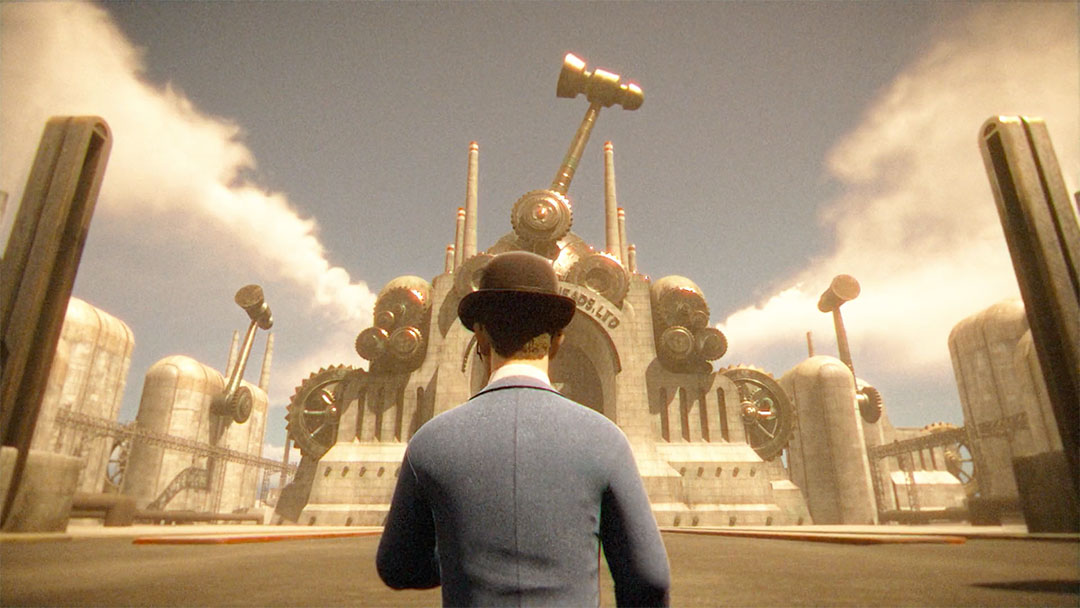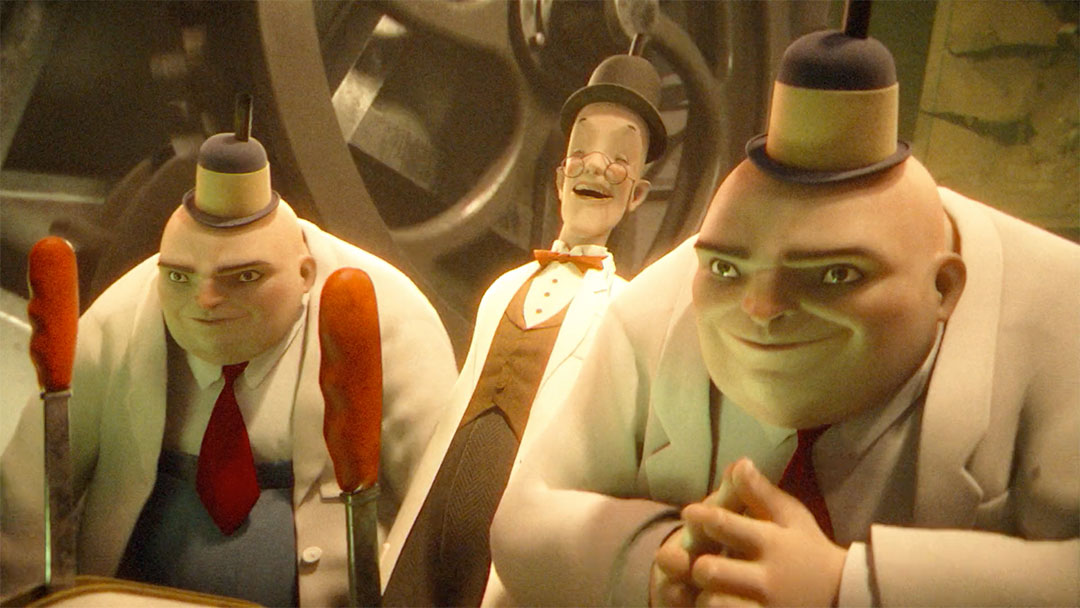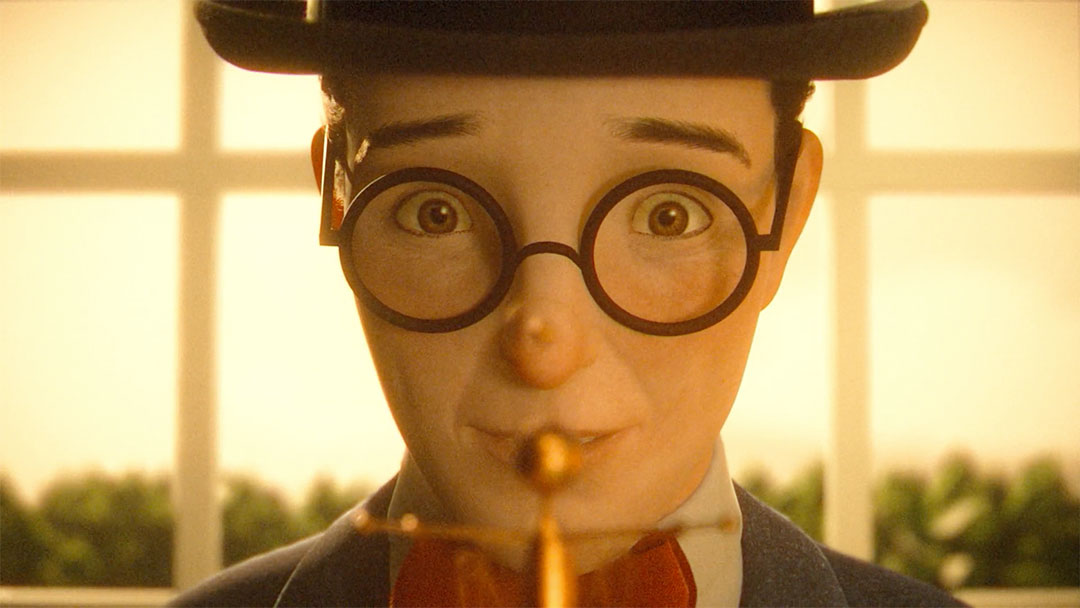 Production: DNEG Animation, Howdybot Studios
Director: Bill Joyce