What the "Fork" is Going on at Optical Arts?
If you're feeling like London studio Optical Arts is suddenly everywhere it's because they've released four remarkable short films in the last two months, including this one, where an art exhibition triggers a woman's imagination.
Director/VFX supervisor Fabrice Le Nezet: "We choose to work with simple objects, some iconic items everyone could easily recognize. A fork, a stool, a Mug. Because we wanted to play with sculptural forms, we chose objects that are beautiful and elegant with clear volume and silhouette.
"What happens when you take an object from daily life and move it outside of its original context? What is left of an object when it loses its function?
"Most of this project was completed in lockdown due to the COVID-19 pandemic. This presented its own unique challenges, working remotely for the CGI elements was fairly straight forward, but we had to delay the live-action element of the shoot until Government restrictions eased.
"We kept the crew to a minimum and implemented a strict social distancing of two meters with masks and gloves were worn by all.
"Planning in an extra preflight day to the schedule allowed us to set up the different shots with only essential lighting and camera crew, creating a much less demanding, more efficient, and most importantly safe shoot day."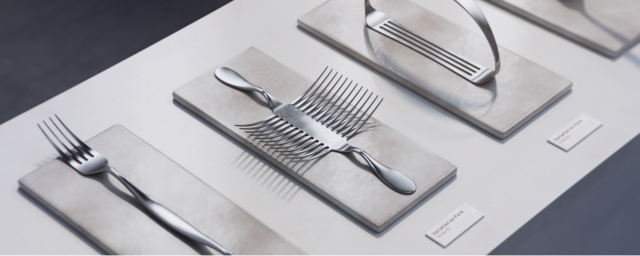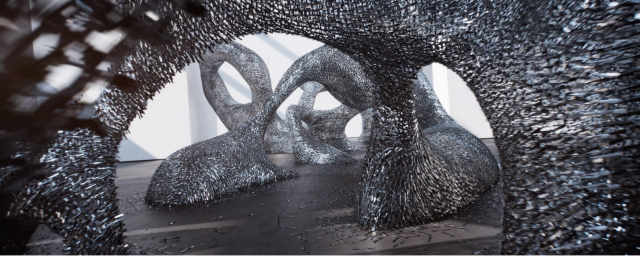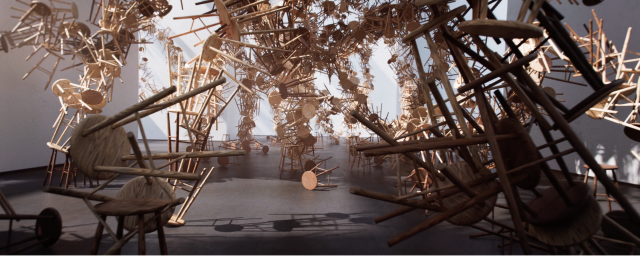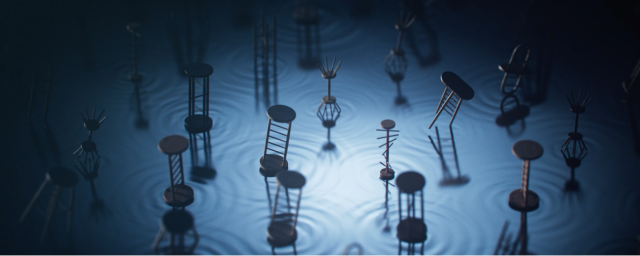 Production: Optical Arts
Director/designer: Fabrice Le Nezet
VFX supervisor: Fabrice Le Nezet
2D supervisor: Miguel Wratten
3D Artist: Max Johnson
Colorist: Martin Pryor
Live-action producer: Caroline Kinch
Live-Action DP: Joe Jackson
1st assistant camera: Elliott Lowe
Set assistant: Jamie-Lee Harding
Model: Emma Norodom @ W Models
Clothing: Studio Nicholson
Music/sound design: Niccolò Chotkowski @ Smider