GOSH Charity "One Step Closer to Home" by Tjoff Koong and Strange Beast
In a nice contrast to the wealth of CG holiday work, Strange Beast directing duo Tjoff Koong wrangle a flurry of magical socks for Great Ormond Street Hospital (GOSH) in London to help seriously ill kids spend Christmas at home with their families.
Based on the story of a real patient named Henry, the spot was created thru London agency adam&eveDDB as the centerpiece of Great Ormond Street Hospital's 2021 Christmas Appeal with the music track donated by Norwegian pop star Sigrid.
Charlotte Wolfenden, managing partner at adam&eveDDB: "It's been incredibly humbling to work with GOSH Charity on their Christmas appeal this year and to bring to life the story of Henry's journey home.
"We really hope it encourages people to support GOSH Charity this Christmas, so other children like Henry can celebrate Christmas at home with their families".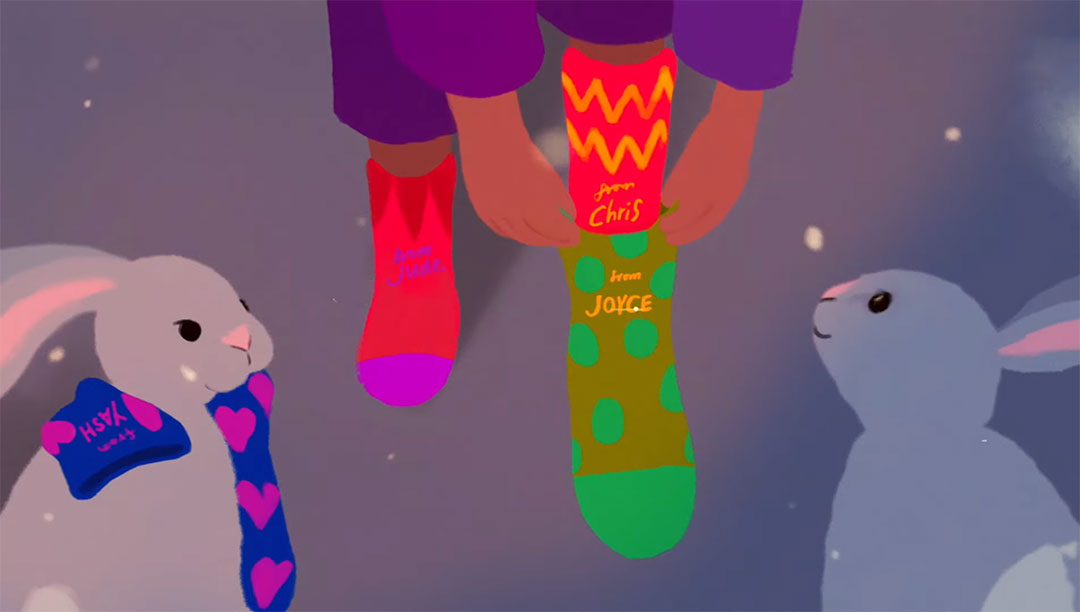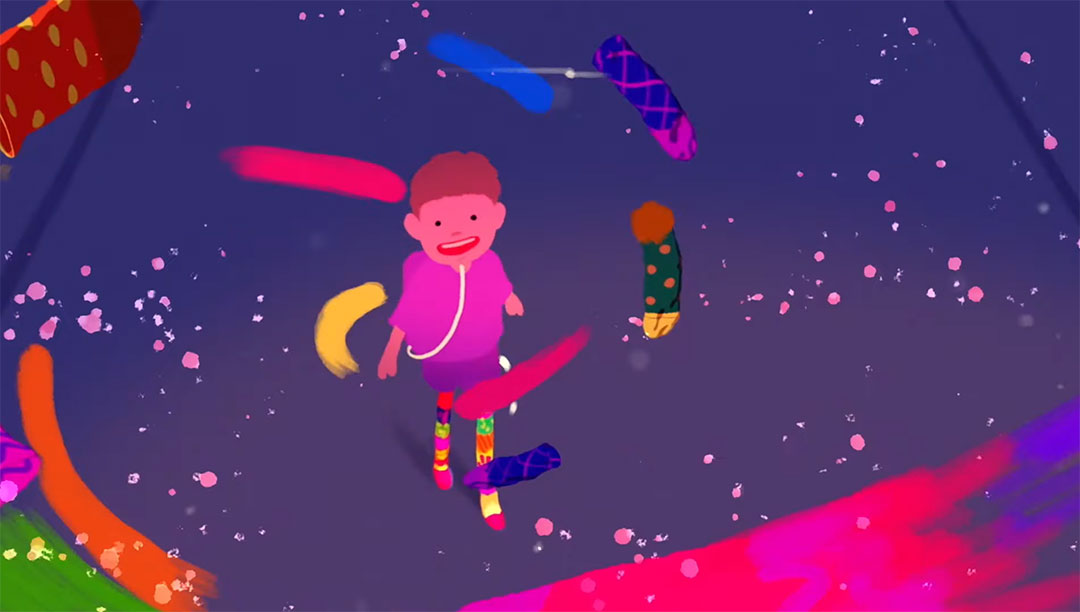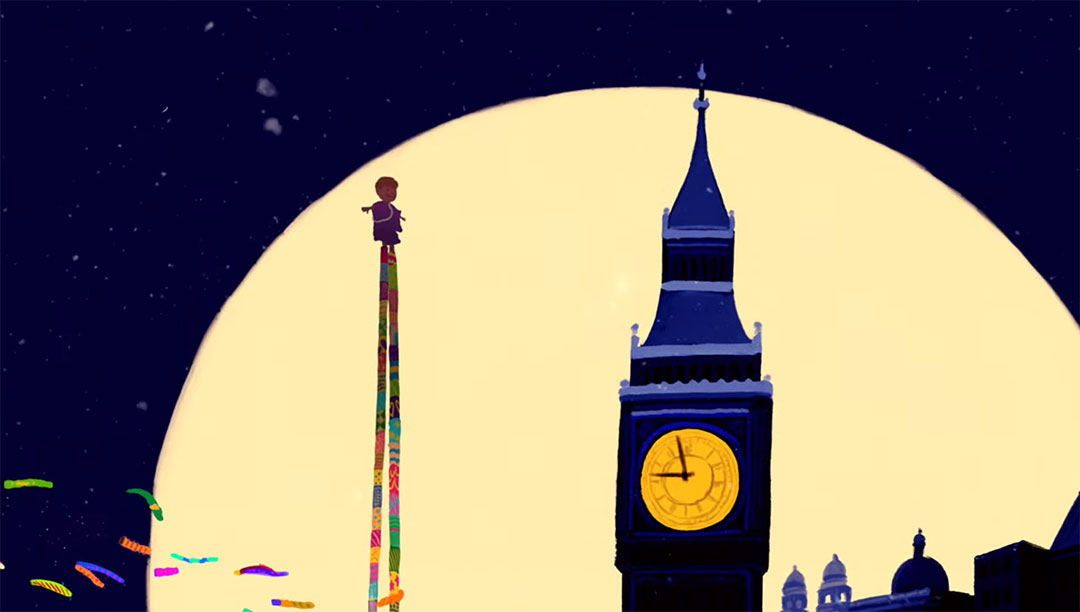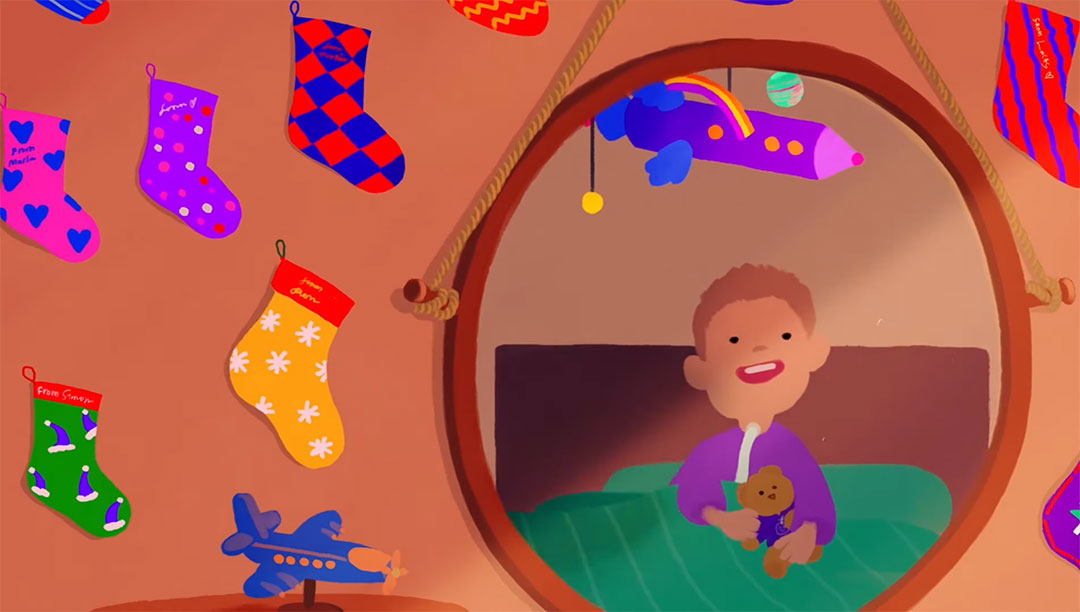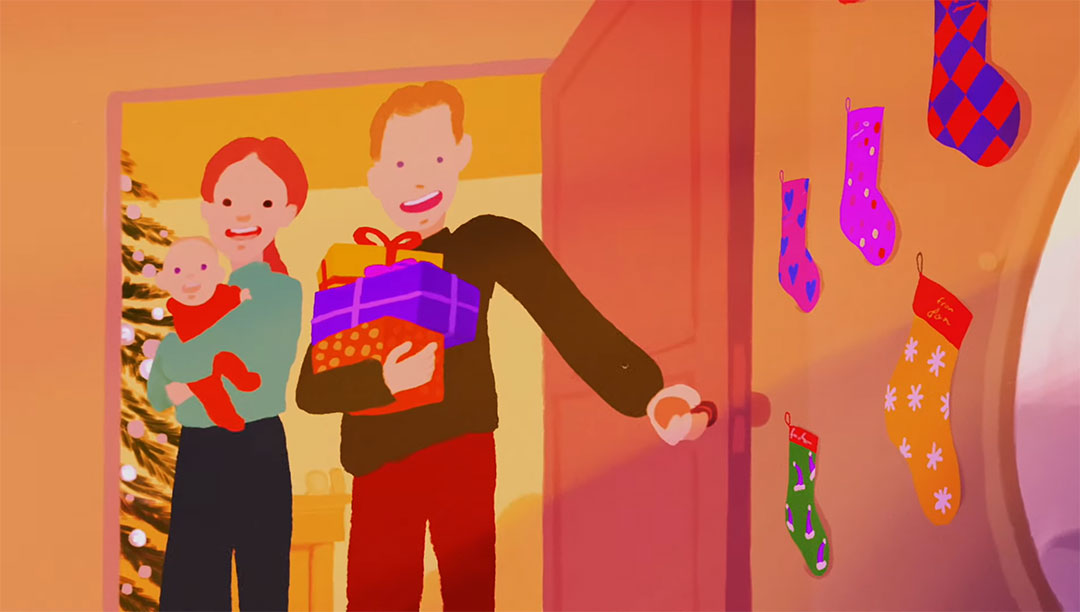 Client: Great Ormond Street Hospital Children's Charity (GOSH Charity)
Agency: adam&eveDDB
Chief Creative Officer: Richard Brim
Executive Creative Director: Ant Nelson, Mike Sutherland
Creative Director: Molly Wilkof, Mark Shanley
Copywriter: Molly Wilkof, Mark Shanley
Art director: Molly Wilkof, Mark Shanley
Producer: Nikki Cramphorn, Jessica Middleton, Celestine Hall
CEO: Matt Goff, Tammy Einav
Managing Partner: Charlotte Wolfenden
Production: Strange Beast
Director: Tjoff Koong
Executive Producer: Zoe Muslim
Producer: Amy Ashton, Louise Simpson
Animators: Magnus Lenneskog, Tezo Kyungdon Lee, Simona Mehandzhieva
Production Assistant: Maria Kolandawel
Hamleys Tree Model: Arch Model Studio
Media: All Response Media (ARM), Hearts & Science
Music: Sigrid "Home to You"