Head & Shoulders "The Chase" by CRCR
Psyop/Blacklist directing collective CRCR lathers up a flurry of anime-inspired action/comedy in this new Head & Shoulders spot animated by WIZZ in Paris thru agency Forsman & Bodenfors Singapore for the Japanese market.
Amanda Stubbs, EP at WIZZ: "The main challenge was to create a look and feel that was 2.5D – where we mixed 2D animation with 3D elements and very realistic backgrounds. The intense pace was also quite challenging to keep up over the full 75 seconds.
"The agency/client deck we received already contained so much thought and great ideas. You could tell the creative team had spent so much time building our main character, his back story, and the world in which he existed and would evolve.
"For us the challenge of pushing CRCR's 2D world that bit further and collaborating with our animation partners at Red Knuckles to build these very realistic backgrounds. Bringing these two worlds together was something that we'd been wanting to do for some time.
"It was also a very interesting production process as it was so International. Agency and client are based in Singapore, our production partners Psyop/Blacklist and the sound studio Ant Food are in NY, C3 Films who dealt with VOs are based in Japan, CRCR/Wizz and the animation production was in Paris, with Red Knuckles in London working on the backgrounds, 3D elements, and comp.
"So each round of the process felt like a whirlwind trip around the world. Not an easy process to coordinate but with such strong partners, we managed to pull it off."
If you're in the mood for more snappy comedy combined with blistering action, we highly recommend revisiting CRCR's trailer for My Friend Pedro: Blood Bullets Bananas.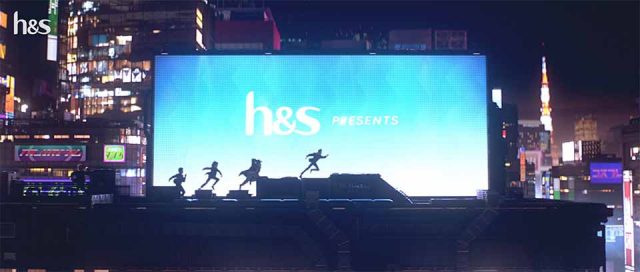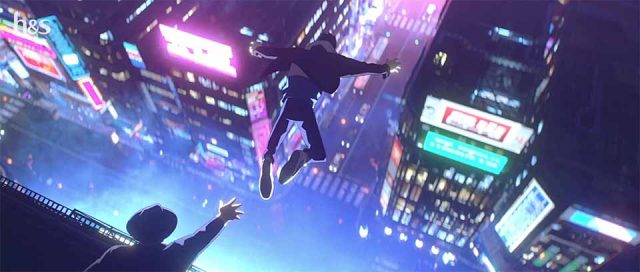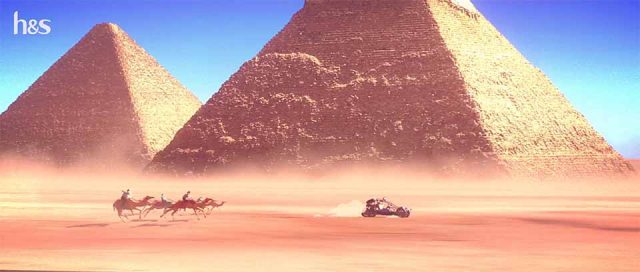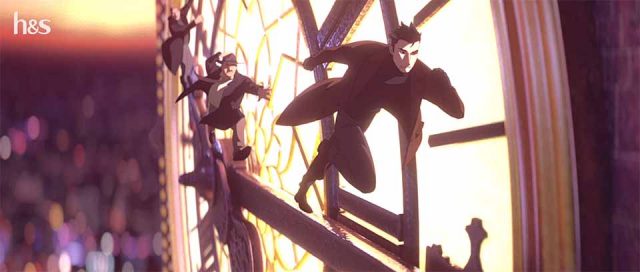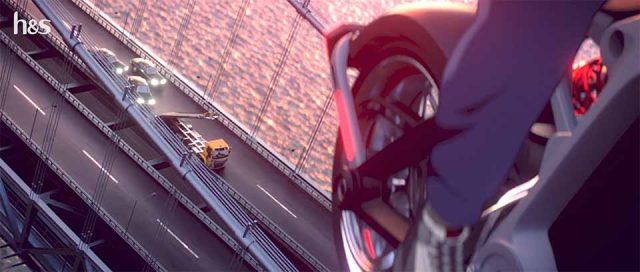 Client: P&G
Agency: Forsman & Bodenfors Singapore
CEO: Susanna Fagring
Creative: Shum Qihao, Ivan Guerra, Firrdaus Yusoff, Joakim Laabraten, John Bergdahl, Patrick Knowlton
Designer: Jason Feng
Executive Producer: Ali Loveday-Herzinger
Production: Psyop, Blacklist
Director: CRCR
Executive Producer: Adina Sales/Andrew Linsk
Associate Producer: Leah Dorfman
Animation: Wizz
Producer: Amanda Stubbs
Post Producer: Claire Prudhomme
Backgrounds/3D elements/compositing: Red Knuckles
Creative Directors: Rick Thiele, Mario Ucci
Executive Producer: Pedro Lino
Project Manager: Mercedes Vidal Breard
Music/Sound Design: Antfood
ECD/Partner: Wilson Brown
Executive Producer: Sue Lee
Senior Producer: Trevor Haimes
Composer/Sound Designer: Rory White
VO: Technicaland
Takashi: Takatsuka Masaya
Ando: Oda Yusei Ando