"Herman Brown is Feeling Down" by Dan Castro
Royal College of Art grad Dan Castro channels his personal experiences with anxiety and stress into a beguiling animated short film using a combination of digital and traditional ink-on-film techniques.
Dan Castro: "The film came about while I was in pre-production for a totally different film. At the time I was going through an anxious period, where lots of life stuff felt like it was building up.
"I wanted to take the feelings of anxiety and deal with them in a bright and colorful way, a way that didn't really dwell on the negativity, but literally described how I was feeling – that things were getting too much, before realizing that it wasn't that bad.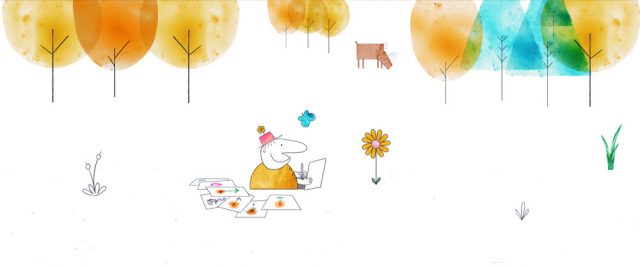 "The textures and the 'stress' were all created by painting on 35mm film. The irony is that this was actually the most free and fun part to make because I really just let myself go and had fun with it.
"That 'just go with it' attitude then spilled over into the making of the digital animation, where I stopped playing and started animating by intuition.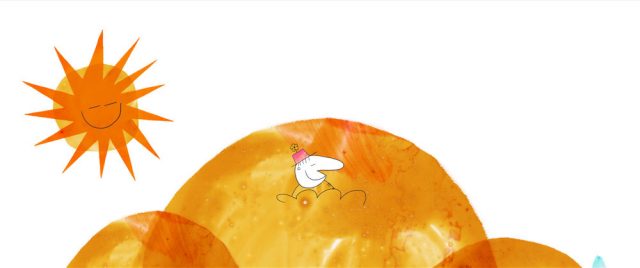 "Another real challenge was staying away from the direct association with depression or specific mental illness. I was hypersensitive to this from the very beginning, that I didn't want to be talking about something that I didn't have direct experience of.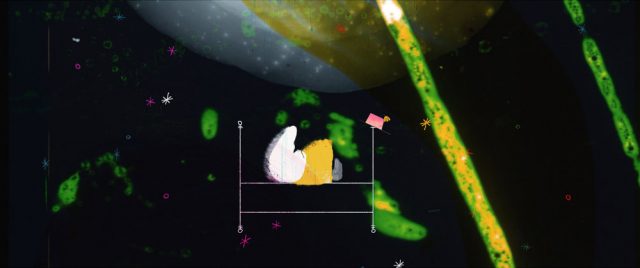 "Lastly, there was the sound – what does this quite simple, pared-back world sound like? Luckily I had Kenny, my longtime collaborator and sound/music genius attached to the film.
"The musical SFX harken back to a time that the film was obviously influenced by, 50/60/70s design and animation, old children's cartoons and the like, but in a really fresh new way."
Watch Dan Castro's first-year film "Big Finds A Trumpet" right here.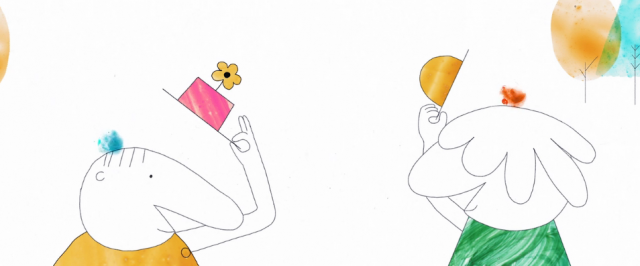 School: Royal College of Art
Director/animator: Dan Castro
Audio: Kenneth C M Young