"Invisible Monsters and Tomato Soup" or How I Learned to Love Dreaming During COVID
Friends and co-directors Stevie Borrello, Marcie LaCerte, and Meghan McDonough gather a series of real-life pandemic dreams into a surreal yet very resonant string of animated vignettes presented by The New Yorker.
Co-director and animator Marcie LaCerte: "In spring 2020, we read that individuals around the world were reporting more vivid and memorable dreams. We'd experienced this ourselves and quickly found that many others in our circles had as well.
"Through further investigation, we discovered a handful of pandemic dream collection initiatives, ranging from a psychoanalysis research group in London to a nearly-200-page Google Doc with entries from all over the world.
"Inspired, we set out to find and animate pandemic dreams. We created a Google form and reached out to people in May through subreddits, survey sites, other social media, as well as our own networks.
"We received over 80 responses and selected people to interview via video call based on their dream descriptions. Our goal was to explore how people are experiencing this moment in history through an uncommon lens: the subconscious.
"We wanted this film to look both handmade and slightly digital — handmade to reflect the intimacy of dream-sharing, and digital to echo the digital texture of our phone interviews.
"Our naive, playful character design undercuts many of the more serious themes in our interviewees' dreams, and its simplicity makes the dreams more relatable."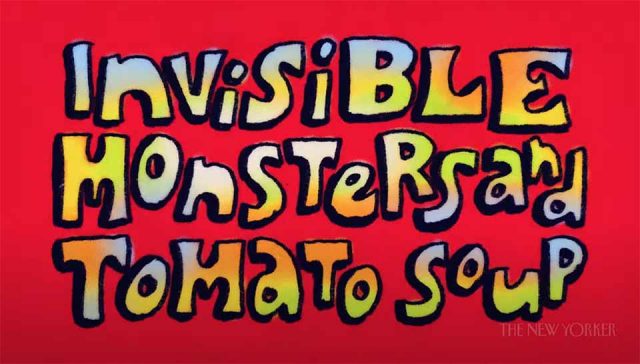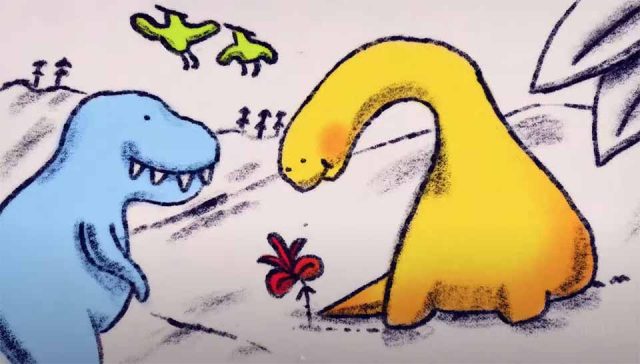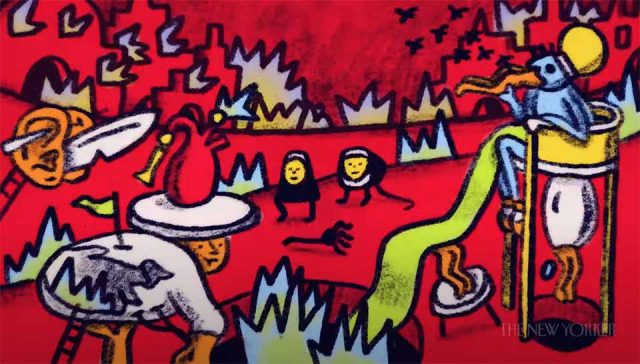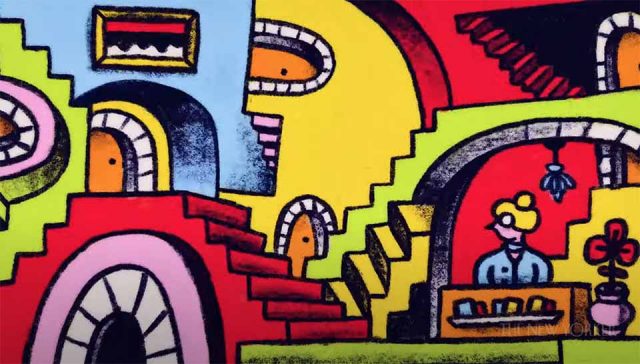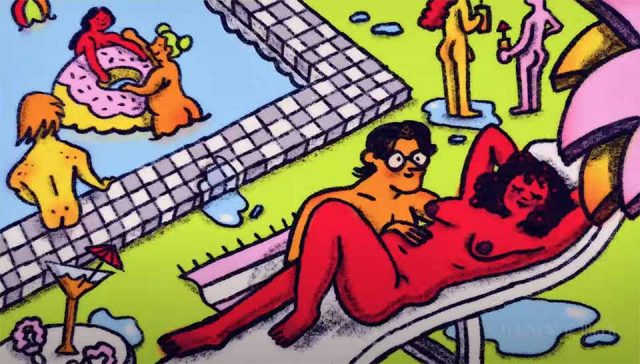 Client: The New Yorker
Executive Producer: Soo-Jeong Kang
Supervising Producer: Sara Joe Wolansky
Senior Editor: Brian Redondo
Director: Stevie Borrello, Marcie LaCerte, Meghan McDonough
Animator: Marcie LaCerte
Editor: Meghan McDonough, Stevie Borrello
Music: Hinako Omori
Sound design/mix: Sam Beneitone
Voices: Roger Argueta, Liz Brinks, Deirdre Barrett, Victoria Chu, Lisa Crawford, Cecilia Giancola, Emma Griffin, Asha Harvey, Carl Kelley, Eden Min, Isabelle Niu, Katie Reilly, Natasha D. Smaill, Cal Thompson, Deepaprabha U, JinJin Xu
Special Thanks: Yush Bandi, Katie Hanson, Brian Reinken, Wa Sappakijjanon, Florencia Shanly, Zara Haghpanah-Shirwan, Jacob Templin, Preeti Varathan
Stevie – @stevie_borrello
Marcie – @marslizarb
Meghan – @meg3mcd