John Kahrs & Chromosphere: Lyft "June"
Lyft celebrates their Driver Appreciation Day by combining the many talents of Oscar-winning director/animator John Kahrs, LA design and animation studio Chromosphere, and A-list composer Christophe Beck ("Frozen") into a sweet seven-minute brand film complete with a heartwarming ending.
From Chromosphere: "One of our biggest challenges was to design, build, and rig June, our central character. She needed to be appealing and fit in with our graphic style, but also have the ability to exhibit subtle emotions.
"For her design, as well as all of the other characters in the film, we enlisted Tiffany Ford to capture her personality. Tiffany's designs have an authentic and specific feel that is often hard to come by in mainstream animation.
To bring the characters to life we had to assemble a team of animators who could embrace the visual style of the short and also understand the subtlety of acting required to make the piece feel authentic.
"Leading this team was Nelson Boles, who lent his extremely sophisticated sensibilities to June's movements and facial expressions. The final product is a vibrant mix of 2D and 3D."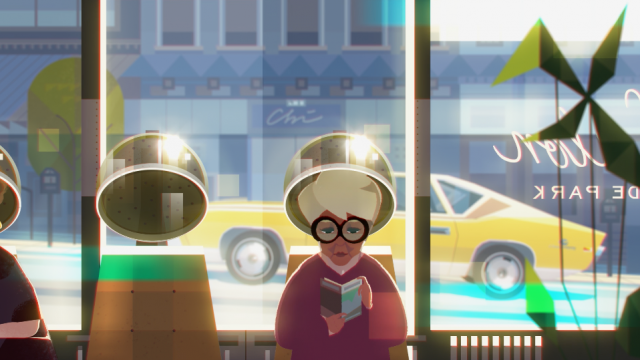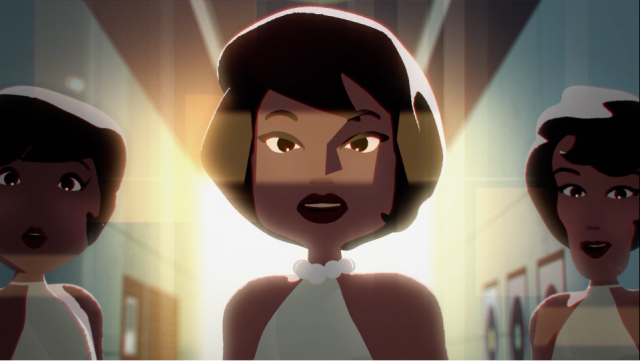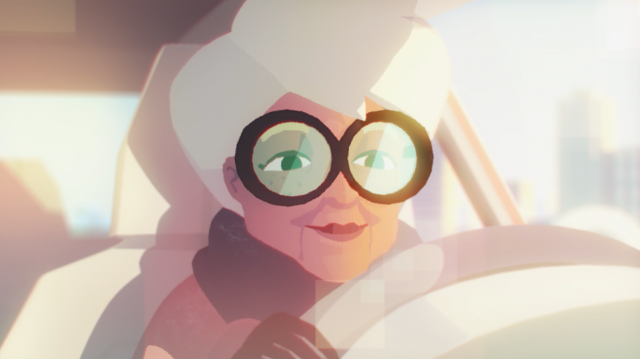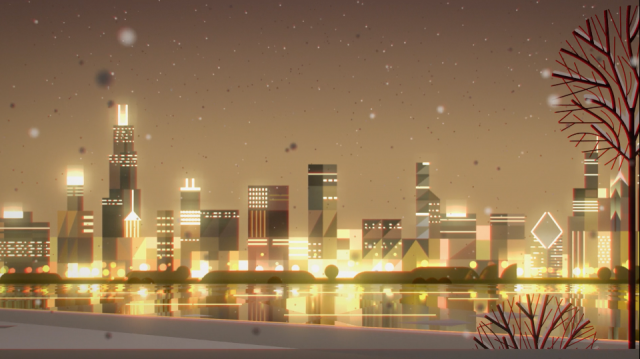 PRODUCED FOR LYFT BY
Broad Reach Pictures and Chromosphere
DIRECTED BY
John Kahrs
PRODUCED BY
Gennie Rim
CHROMOSPHERE
CREATIVE DIRECTOR
Kevin Dart
DIRECTOR OF PRODUCTION
Myles Shioda
DESIGN
Théo Guignard
Arthur Chaumay
Tiffany Ford
Jasmin Lai
Emily Paik
Sylvia Liu
CG
Pedro Vergani
Feed Me Light: Felipe Hansen, Denis Bodart, Denis Bouyer, Richard Kazuo Maegaki
Mattias Bjurström
Theresa Latzko
ANIMATION
Nelson Boles
Claudio Salas
Alex Grigg
Jonathan Djob Nkondo
Bill Northcott
Vitaliy Strokous
LIGHTING & RENDERING
Camille Perrin
COMPOSITING
Stéphane Coëdel
Rob Ward
H. Kristen Campbell
Alasdair Brotherston
ADDITIONAL HELP FROM
Nate Funaro
Keiko Murayama
Rachel Chu
Jim Levasseur
COMPOSER: Christophe Beck
SONG: Sir the Baptist "Movin,"