KORB Helps Nike Move To Zero
Baltic CG master Rimantas Lukavicius makes the case for Nike's "Move to Zero" sustainability plan with this pristine treatment showcasing how the company recycles billions of plastic water bottles into sneaker soles and apparel thread.
Rimantas Lukavicius: "In terms of creative, the main challenge was to create a seamless transition from the plastic bottle to the product, also since we had eight products in total, the transition needed to be somewhat generic and work for them all.
"Overall the spot had to look realistic and literally deliver the message that the plastic bottles are used to manufacture these products. Yet the overall motion had to feel organic and artistic.
"Therefore we split the transition into three phases: plastic bottle collapse to shreds, shreds to threads, threads to fabric/final material.
"There were some serious technical challenges as well as we had some limited amount of time, the exported data of the plastic shreds, threads, and knitting was huge which made the whole process really slow.
"Also due to the distinct shapes and textures, we had to adapt the transition to each product separately, but it turned out really nice in the end, added some variety which was cool."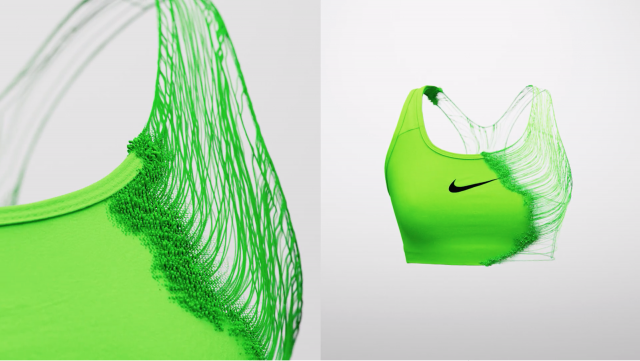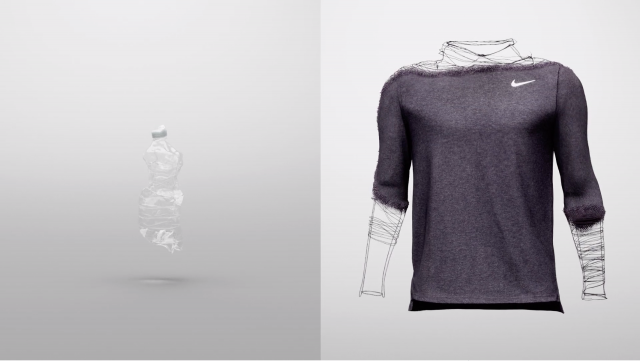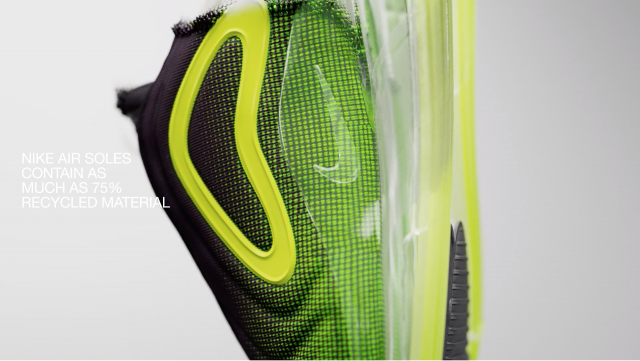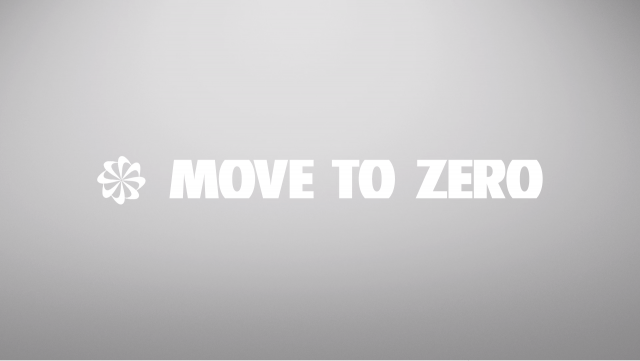 Client: Nike
Agency: Nike Brand Design
Production: Korb
Director: Korb
Sound Design: Echolab