"Louise" GOBELINS 2021 Graduation Short Film
Inspired by an exhibition at the Musée d'Orsay on various forms of prostitution in Paris in the last half of the 19th century, five GOBELINS animation grad students craft a harrowing tale of a young ballerina in 1895.
Director/animators Constance Bertoux, Camille Bozec, Pauline Guitton, Pauline Mauviere, Mila Monaghan: "As we were looking for ideas, one of us remembered an exhibition she had seen a few years back called Splendeurs et Misères.
"One thing leading to another, we discussed the ballerinas of the Opéra Garnier who had to resort to prostitution to survive. We found the subject fascinating as it is not very well known. We thought it was an interesting topic to explore, especially in animation.
"When we decided on this topic, specific artists came to mind: Edgar Degas, Henri de Toulouse-Lautrec, or Jean-Louis Forain. However, we did not want to be stuck in these very well-known visuals and we tried to modernize it by playing with the lighting and cinematographic compositions.
"We also drew inspiration from movies such as The Grandmaster, House of Tolerance, and photographs like Tarkovsky's polaroids. We also looked at graphic novels by Manuele Fior and paintings by Edouard Vuillard to find the visual look of the movie."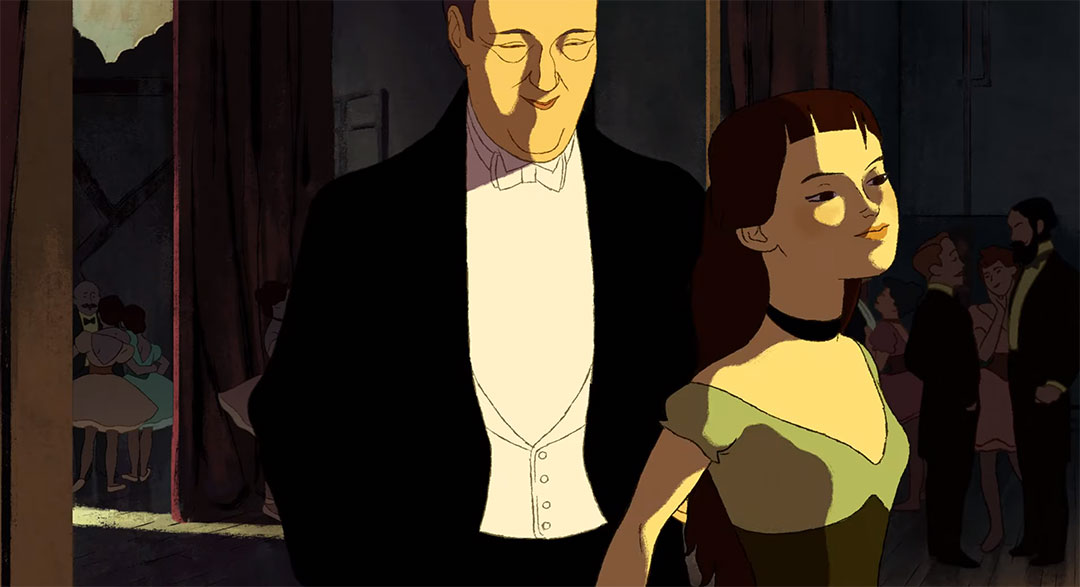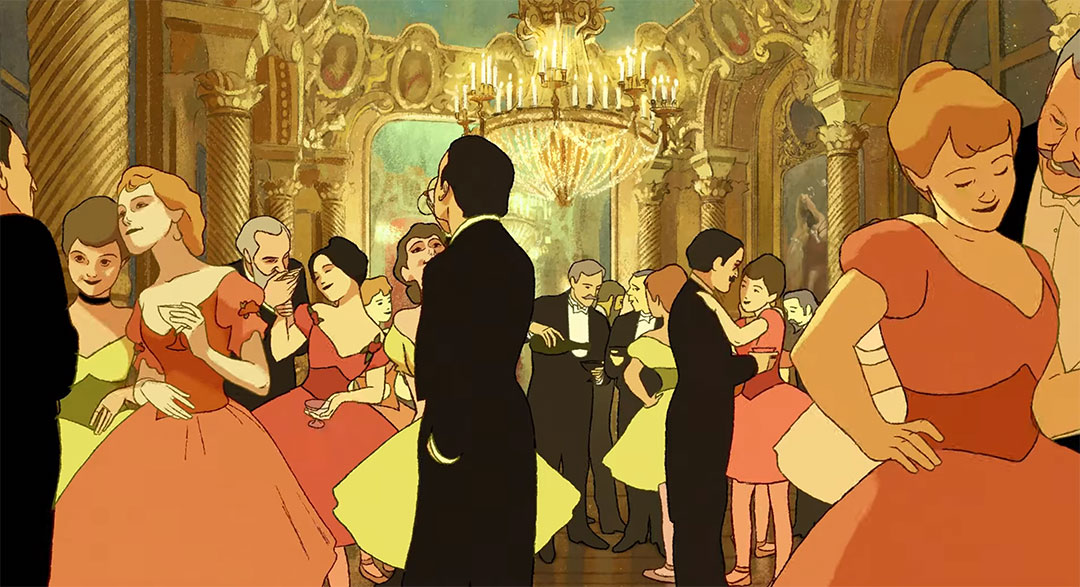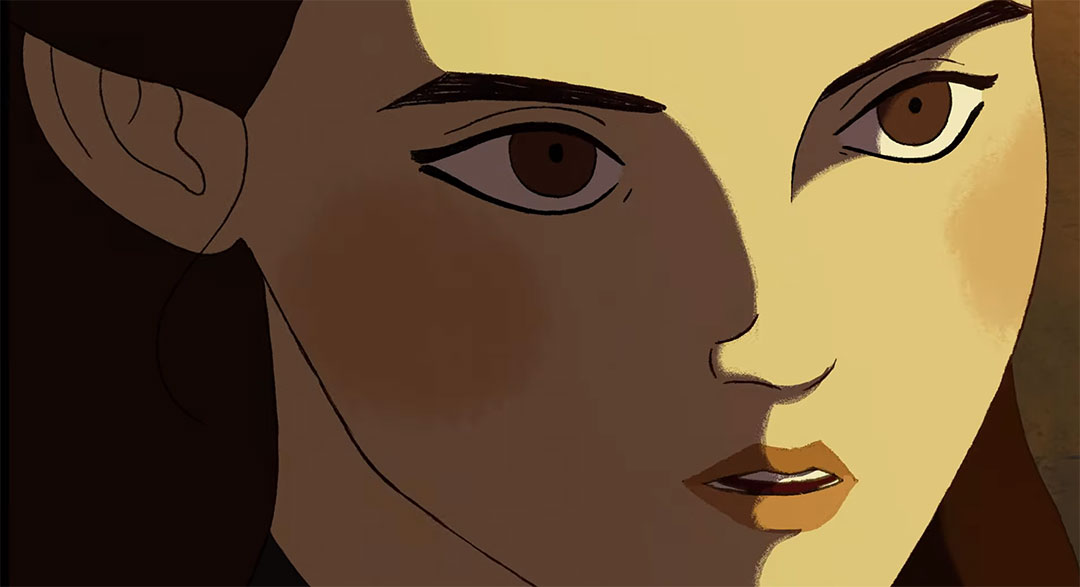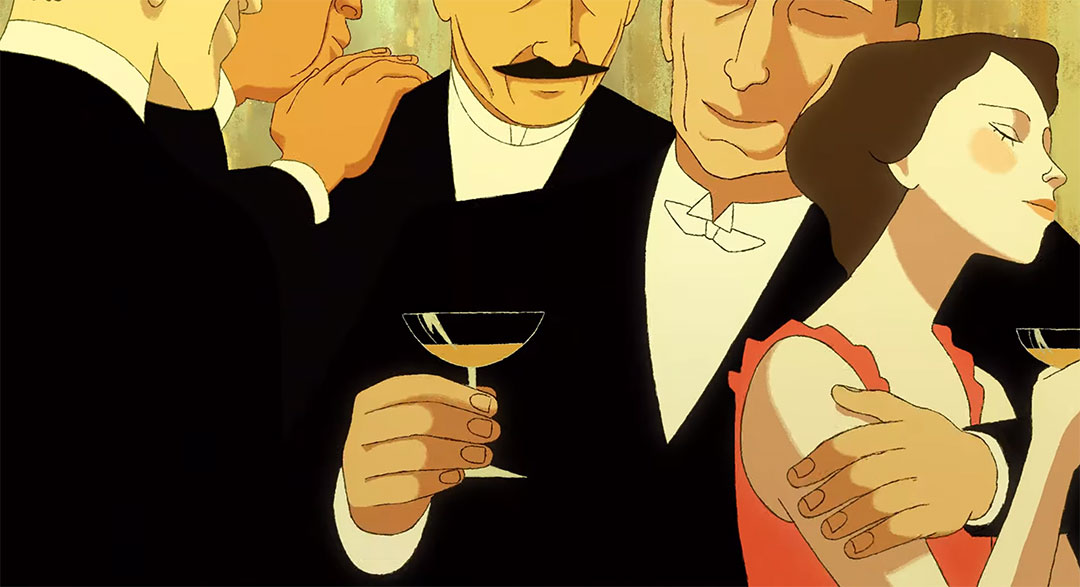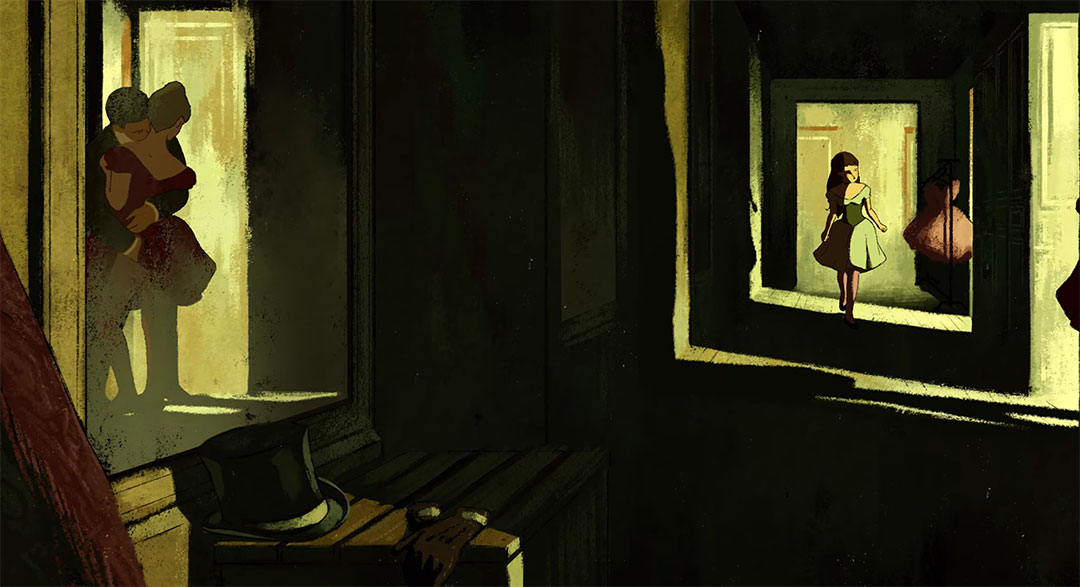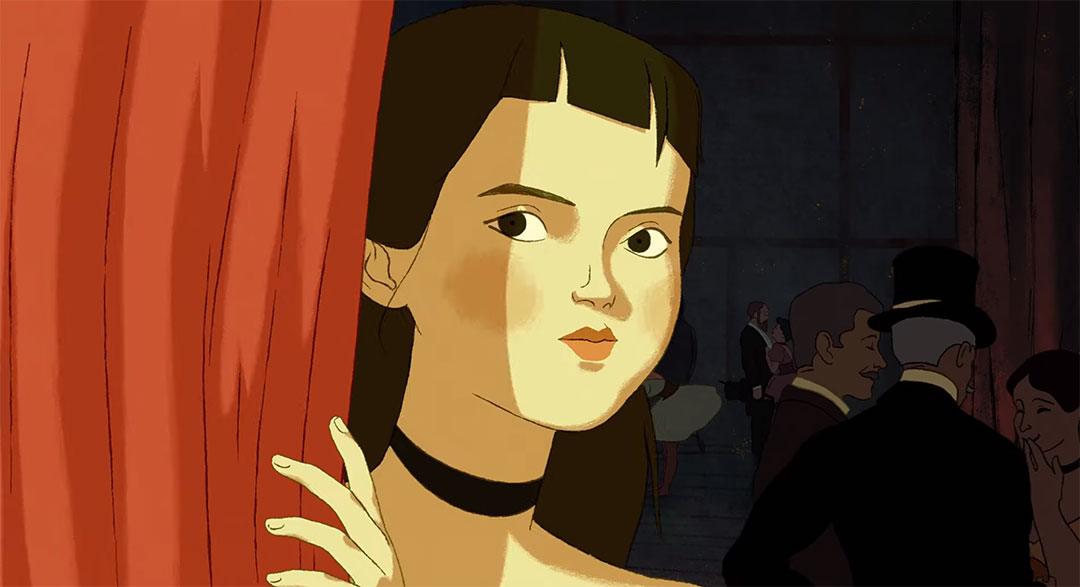 School: GOBELINS, l'école de l'image
Director/animator: Constance Bertoux, Camille Bozec, Pauline Guitton, Pauline Mauviere, Mila Monaghan
MUSIC: Anna Cordonnier et Amandine Robillard (musique originale) / "The Sleeping Beauty, Op.66, ActIII "The Wedding", No.30a, Finale." Par André PREVIN et London Symphony Orchestra ℗ 1982 Warner Classics, Warner Music UK Ltd (musique d'intro)
Sound Design: Cédric Denooz (voices), Stéphane de Rocquigny (sound effects)
Sound Editor/mix: Cédric Denooz
Foley: Marie Maziere, Stéphane de Rocquigny