"Martin" Unleashes Armageddon
A lone detectorist on a beach in Norfolk uncovers much more than he prepared for in "Martin," a dry, dark comedy animated by London designer/director Sholto Crow who also handled the music and sound design.
Crow describes the project as "a short, semi-autobigraphical film using every single imaginable animation technique and possibly some new to the medium.
"I made this in my shed. It is a labour of love and in a strange way, a love letter to Cromer, where I grew up from the age of 13.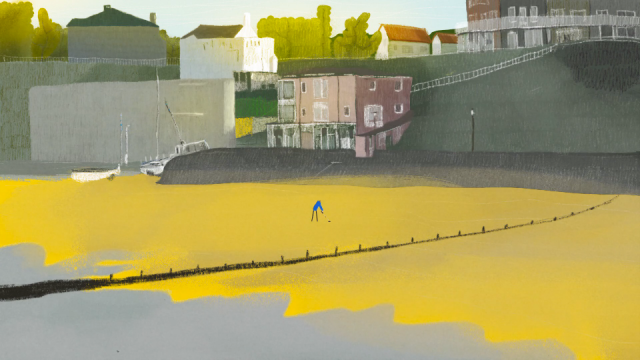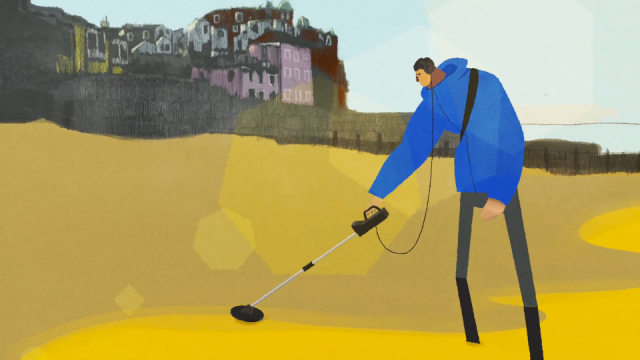 Director/animator: Sholto Crow
Music/sound design: Sholto Crow
Story: Ian Poynton