Merc Meets ANL: Kool Keith X MF Doom "SuperHero"
The Aardman Nathan Love crew blow right past their regular 3D character animation parking space to join director Kris Merc in the pop-culture passing lane with this seizure-inducing torrent of multimedia disguised as the music video for Kool Keith X MF Doom '"Super Hero'."
Kris Merc: "I wanted to capture something that felt like a visual pop travesty. I wanted it to visually speak to the legacy of the artists, and Afro-futurism mixed with comic book concepts.
"I'm a fan of the unseen, and I was obsessed with the idea of using Doom's mask and the iconography as a centralized point – as if time and space converged around these strange, sometimes magical tableaus and we were witnessing an ascension."
ANL CG Director Eric Cunha: "Our specialty lies mainly in CG character animation, which typically involves a lot of careful planning and development work up front. Kris has a very organic process, and is constantly finding inspiration for new and exciting ideas.
"So the biggest challenge we faced was being able to respond to this constant flow of new ideas, and facilitate the growth of the piece."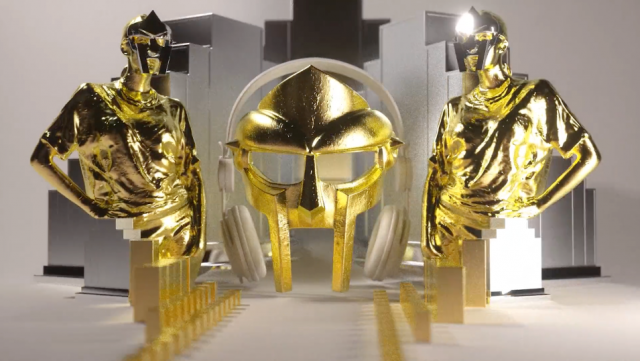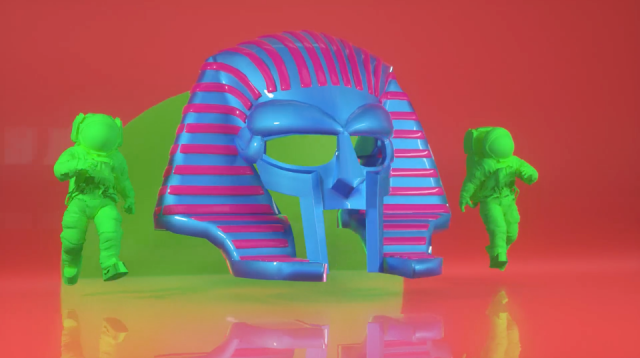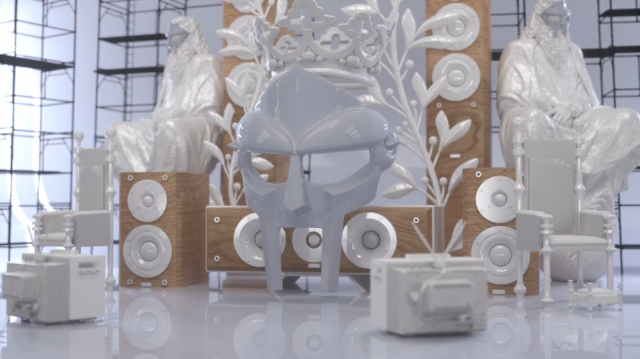 Director: Kris Merc
Animation Studio: Aardman Nathan Love aardman.nathanlove.com/
Executive Producer: Joe Burrascano
CG Director: Eric Cunha
CG Artists: Triston Huang, Jin Fang Jiang
Animator: Thomas Shek
Designer: Kevin Li
EDITBAR editbar.com/
Editor: Michael Reuter
Cel Animation: Tyler Dibiasio