Moonbot: Dolby "Escape"
Moonbot directors Limbert Fabian and Brandon Oldenburg combine CG and a 30 x 40-foot practical model to create "Escape," a five-minute animated brand film for Dolby "about the world-changing power of invention."
"Escape invites the audience to imagine and experience a joyous vision of the future. It is a story of persistence and passion that is intended to inspire individuals to never give up on their hopes and dreams.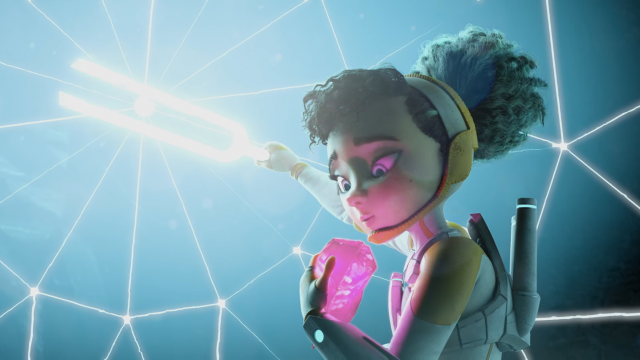 "A main goal of this piece was to design a desolate world that is transformed into a beautiful, healthy planet. The animators carefully controlled the color palette to give the audience a sense of the changing environment.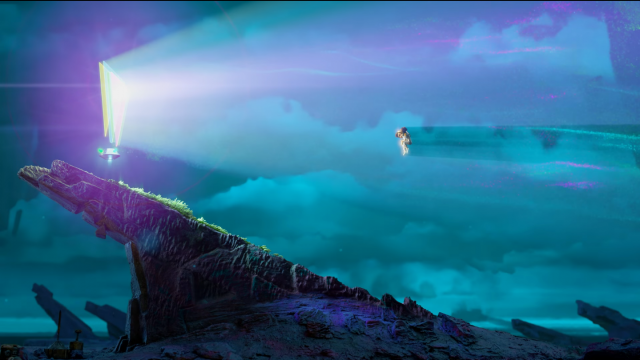 "Making the barren landscape too dark might make the overall piece visually unappealing; making the transformed landscape too bright could make it less lifelike. Using high-dynamic-range Dolby Vision imaging allowed the animators to work with a much wider range of brightness, contrast, and color than would be available with standard digital imaging technologies.
"For example, the highly saturated red of the monster's eyes pops off the screen, adding to the sense of menace as the beast pursues the movie's heroine."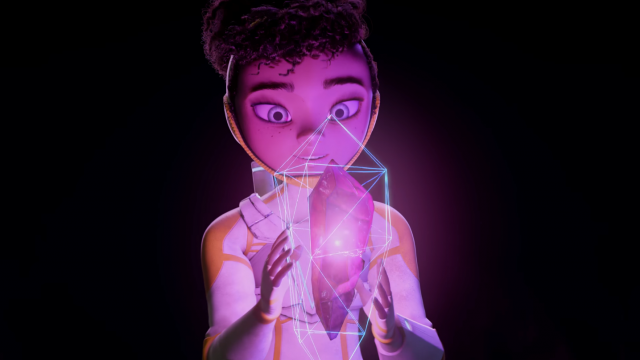 PRODUCTION
Moonbot
DIRECTORS
Limbert Fabian
Brandon Oldenburg
EXECUTIVE PRODUCERS
Lampton Enochs
Vince Voron
PRODUCERS
Trish Farnsworth­Smith
Angus McGilpin
ASSOCIATE PRODUCER
Wendell Riley
EDITOR
Calvin O'Neal Jr.
MUSIC by
Imogen Heap
SOUND SCORE by
Nick Ryan
TECHNICAL ASSISTANCE by
Alexis Michallek
AUDIO MIX TECHNICAL LEAD
Matt Desborough
Jurgen Scharpf
RE­RECORDING MIXER
Adam Daniels
Graham Daniels
SOUND SERVICES
Point 1 Post