Motion Poster for 2021 Taipei Golden Horse Film Festival
From the team at Bito in Taipei: "This is a motion poster design and visual identity for the 58th Golden Horse Film Festival. Established in 1962, the awards are the largest film festival in Taiwan and give recognition to filmmakers working in Chinese-language cinema.
"In this visual design, we broke through the previous design elements, designed three main visuals, and presented them with dynamic posters on the concept of 'Re-focus, adjust the distance to the world'.
"The advancing trajectory of the simulated single and continuous shots constituted the Golden Horse Chinese characters, the Golden Horse trophy, and the 58th figure.
"With partial blur and sharp changes, the dynamics of the lens focusing process are displayed, making them appear on paper like three-dimensional sculptures.
"The backlight processing method symbolizes how many behind-the-scenes filmmakers have left the light and lens to the screen and the actors so as to pay tribute to all film crew."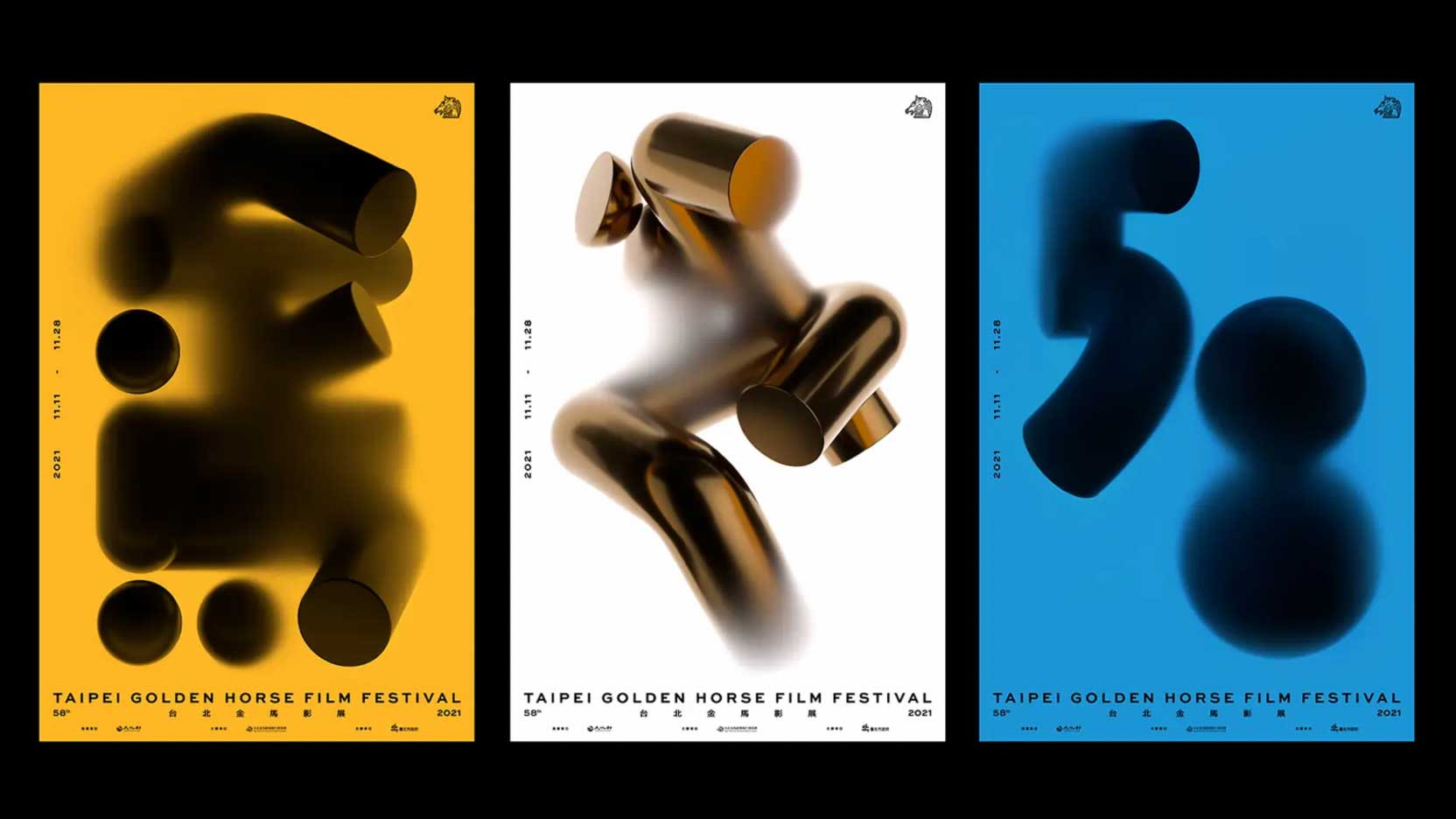 Client: Taipei Golden Horse Film Festival
Production: Bito
Creative Director: Keng-Ming Liu
Art Director: Wei-Hao Shao
Designer: Wei-Hao Shao, Chen-Lin Hsieh
Copy Director: Vicki Huang
Account Manager: Naiyun Peng
Project Manager: Wen-Hui Chen、Hsiang Hsieh
Ideation: Keng-Ming Liu, Vicki Huang, Wei-Hao Shao, Chen-Lin Hsieh, Hsuan-Nin Wang, Eating Tsai, Meng Qi, Kai Cheng, Tifu Huang, Derrick Liu, Hsien-Chen Tsai, Ruo-Jia Liang