Nike Epic React Flyknit (Director's Cut) by Shane Griffin
NY artist/director Shane Griffin lets loose with a short blast of bouncy color in the Nike Epic React Flyknit Campaign for Nike Football featuring both home and training colorways for Chelsea, Tottenham, PSG, and Barcelona.
Shane Griffin: "Each visualization had to achieve several different things: The first being a perfect loop that worked within a 2-second window so the sequences could work as standalone gif's for web, but also be synchronized in a longer form edit so they could be choreographed to a beat.
"Next, when the objects are squished into the floor before bouncing up, they had to seamlessly connect to the front and back of the shoe, blending with the React's silhouette.
"Thirdly, springy metaphors needed to be football-related so I merged training cones, soccer balls, pitch markings, and goal netting into the softbody forms to tie it all together."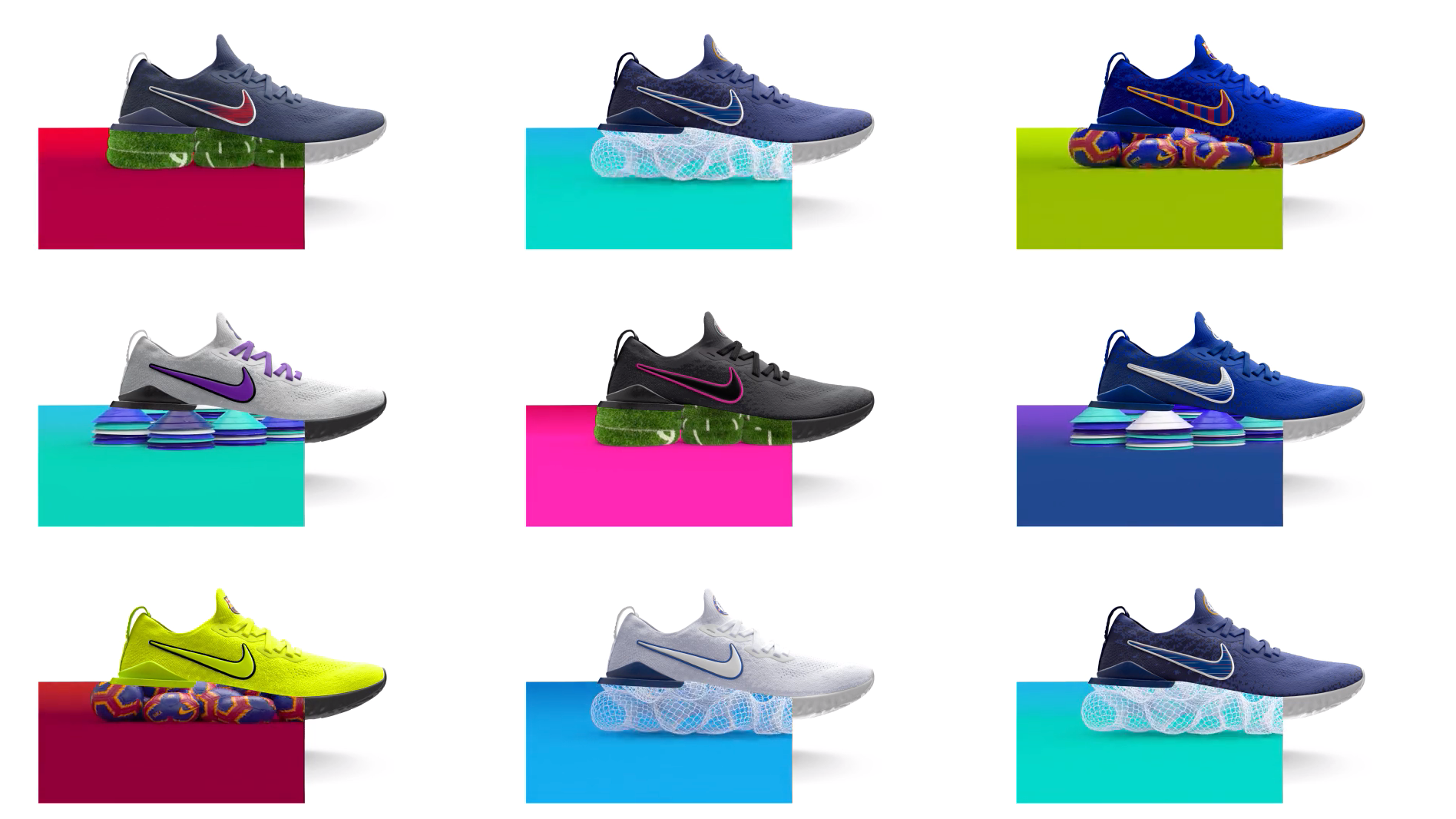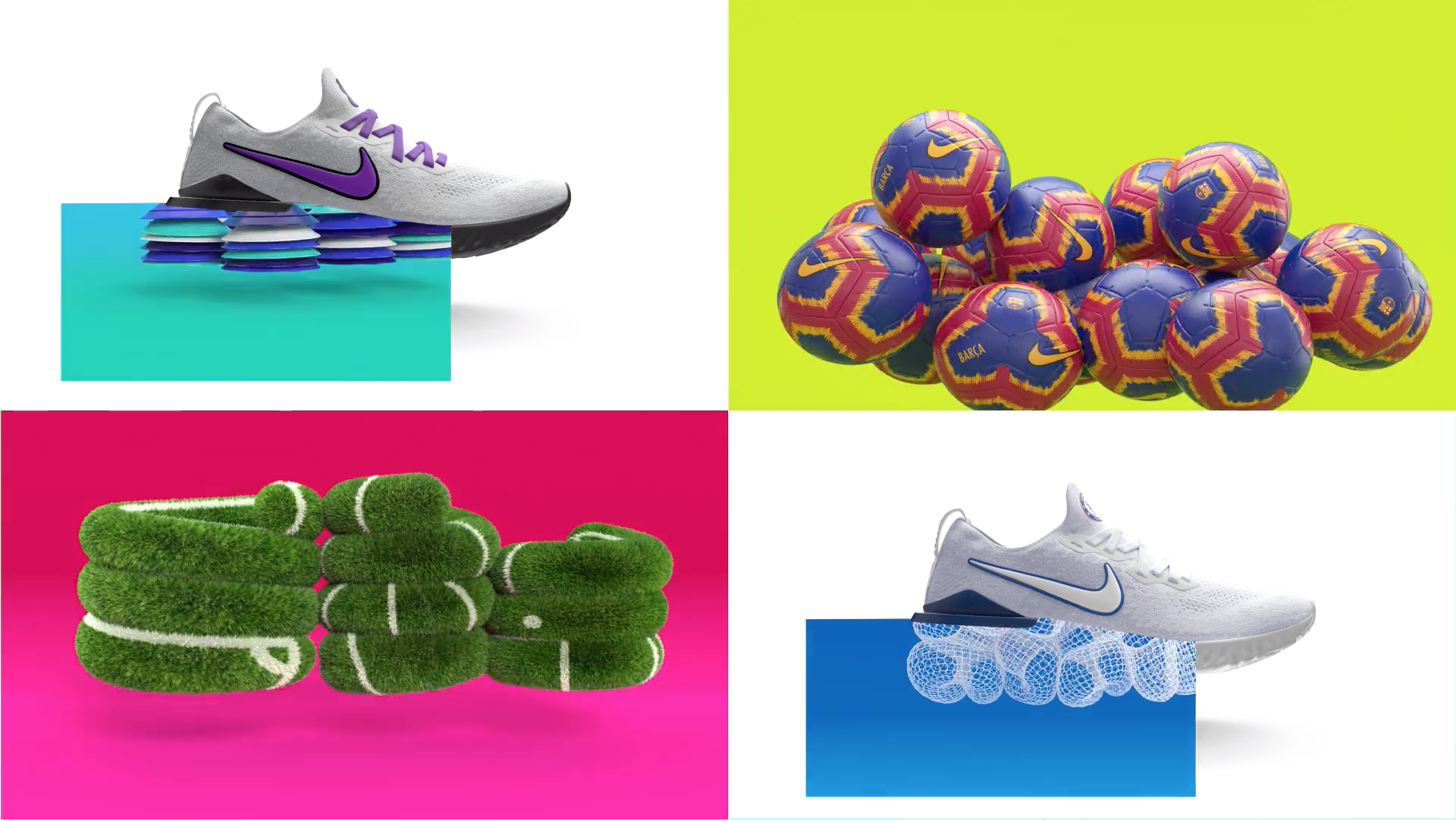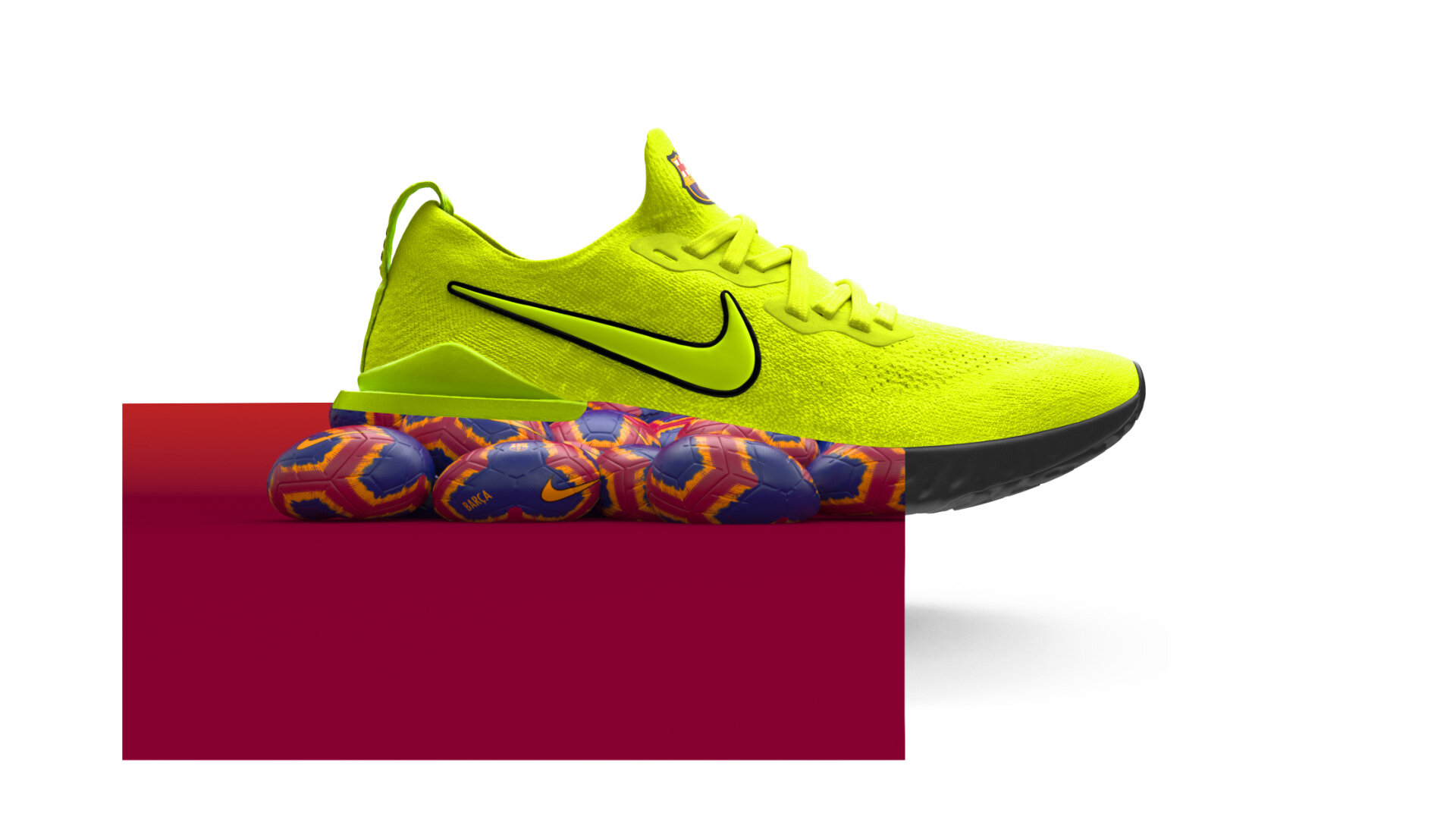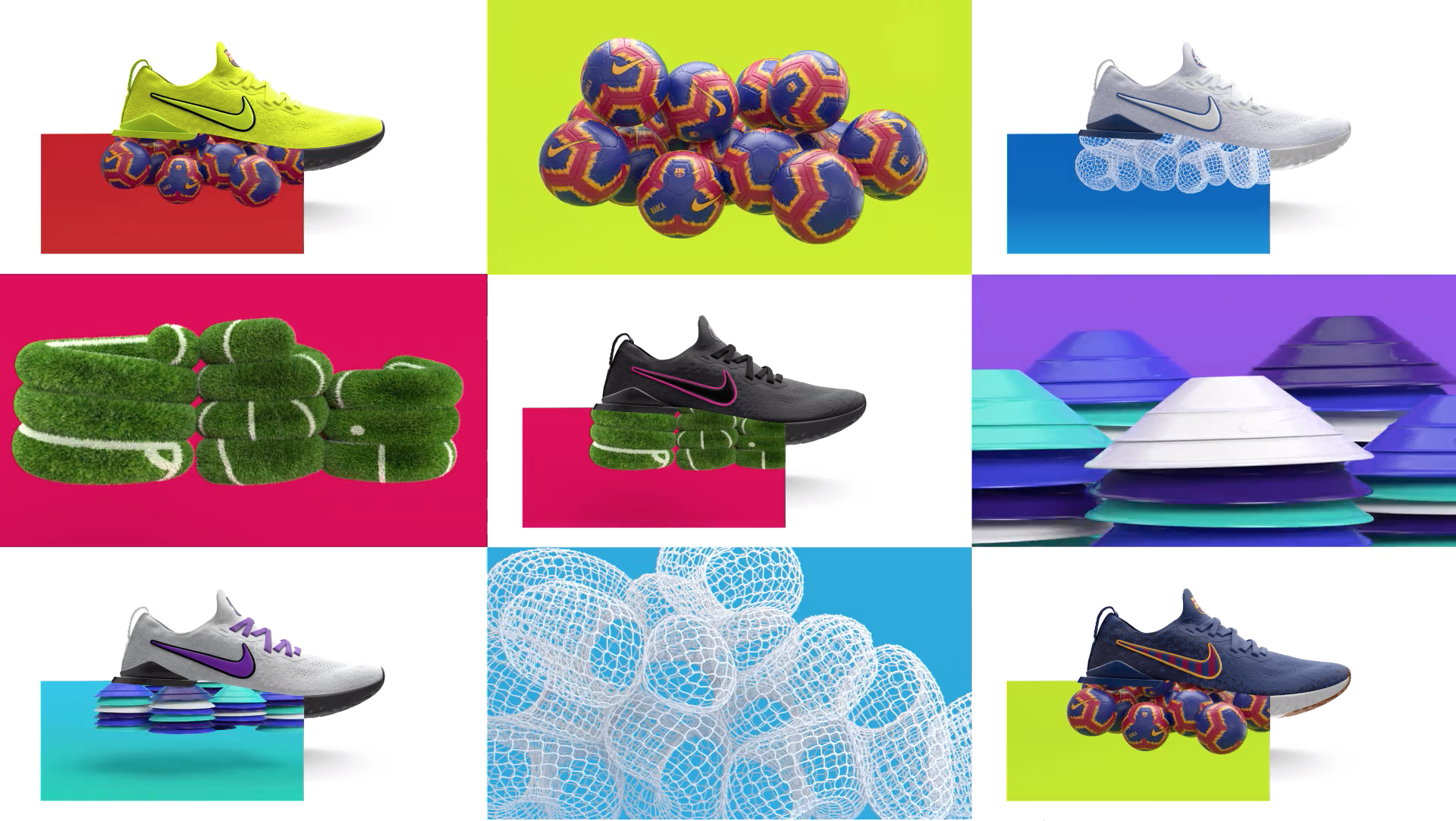 Production: GRIF Studio
Designer/animator: Shane Griffin
Music: "House Work" Jax Jones feat. Mike Dunn & MNEK